Books

Featured Books

pcb007 Magazine

Latest Issues

Current Issue

Finding Ultra

New demands on PCB fabrication, namely advanced packaging, ultra high density interconnect (UHDI), and new specialty materials, are converging, changing the landscape of our business. Is it time to start paying close attention to this convergence?

Developing a Strategy

A solid strategy is a critical part of success. This month, we asked some of the top industry leaders and business strategy "gurus" to share their thoughts on developing strategies.

Winning With TQM

In this issue, we explore how TQM has entered the DNA of continuous improvement disciplines, and the role leadership transformation plays in this. If you've ever competed against a TQM company, you understand their winning advantage.

Columns

Latest Columns

||| MENU
Ventec International Group Earns ISO 9001:2015 Certification for its German Facility
June 28, 2016 | Ventec International Group
Estimated reading time: 2 minutes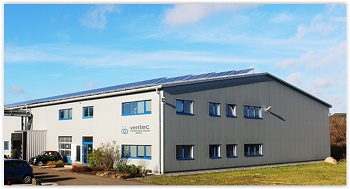 Ventec International Group, a world leader in the production of polyimide & high reliability epoxy laminates and prepregs, is proud to announce that its Central European facility located in Kirchheimbolanden, Germany has received certification under the ISO 9001:2015 quality management standard.
The nearly 3000sqm manufacturing, distribution and sales facility in Germany is the company's latest location within its global network of manufacturing and service centers in Asia, Europe and the USA to receive the ISO 9001:2015 quality standard. ISO 9001:2015 is an internationally recognized standard that specifies requirements for a quality management system (QMS). The standard helps organizations consistently meet the needs of customers and other key stakeholders in both the delivery and continuous improvement of products and services.
PCB fabrication customers can continue to rely on Ventec's fully accredited supply chain for high reliability laminates and pre-pregs. From manufacture through fabrication and delivery, Ventec's high quality product portfolio of polyimides, high reliability FR4 and its latest 'tec-speed' range of high speed/low loss materials are all covered by the accreditation.
"Receiving the ISO 9001:2015 certification at our German facility is another key milestone in our roadmap to offer a full complement of PCB base-products and service options for our customers," said Thomas Michels, Managing Director Europe. "In addition to providing products and solutions that adhere to the stringent quality requirements expected from our customers, Ventec takes great pride in helping our customers around the world to optimize their operational efficiency to better serve their customers."
"Today, our customers are faced with a significantly more competitive environment with tighter regulatory demands across industries," said Mark Goodwin, COO Ventec International Group. "They are looking to strategically partner with companies like Ventec for the supply of reliable materials and services to increase quality and lower their operating costs as a differentiated business model to maximize their own resources. By earning ISO 9001:2015 and other certifications such as AS9100 Rev C for aerospace and ISO/TS16949 for automotive, Ventec can offer our customers the highest possible quality standards and cost structure transformation through an improved and fully controlled supply chain, innovation and long term strategic partnerships."
For more information about Ventec's solutions and the company's wide variety of products, please click here.
About Ventec International Group
With volume manufacturing facilities and HQ in Suzhou China, Ventec International specializes in advanced copper clad glass reinforced and metal backed substrates for the PCB industry. With distribution locations and quick-turn CCL manufacturing sites in both the US and Europe, Ventec International is a premier supplier to the Global PCB industry.
---
Suggested Items
09/28/2023 | Anaya Vardya, American Standard Circuits
There has always been pressure to reduce line and space as we have seen the bleeding edge technology go from 8 mils to 5 mils and then to 3 mils. The difference between "then" and "now" is that the prior advancements, for the most part, used the same processes, chemistry and equipment going from 8 mils to 3 mils. But going from 3 mil to sub 1 mil trace and space is a quantum leap in printed circuit board (PCB) technology that requires a whole new set of processes and materials.
09/28/2023 | Michael Carano -- Column: Trouble in Your Tank
In a previous column, the critical process of desmear and its necessity to ensure a clean copper surface connection was presented. Now, my discussion will focus on obtaining a void-free and tightly adherent copper plating deposit on these surfaces. After the desmear process, the task is to insure a continuous, conductive, and void-free deposit on the via walls and capture pad. Today, there are several processes that can be utilized to render vias conductive.
09/20/2023 | I-Connect007 Editorial Team
Panasonic's Darren Hitchcock spoke with the I-Connect007 Editorial Team on the complexities of moving toward ultra HDI manufacturing. As we learn in this conversation, the number of shifting constraints relative to traditional PCB fabrication is quite large and can sometimes conflict with each other.
09/14/2023 | MKS' Atotech
MKS' Atotech, a leading surface finishing brand of MKS Instruments, will participate in the upcoming IPCA Expo at Bangalore International Exhibition Centre (BIEC) and showcase its latest PCB manufacturing solutions from September 13 – 15.
09/14/2023 | Vern Solberg -- Column: Designer's Notebook
Flexible circuit applications can be as basic as furnishing electrical interconnect between two conventional circuit board assemblies, or to prove a platform for placing and interconnecting electronic components. During the planning and pre-design phase of the flexible circuit, there will be several material and process related questions that need to be addressed. Most flexible circuit fabricators welcome the opportunity to discuss their customers' flexible circuit objectives prior to beginning the actual design process.