Books

Featured Books

pcb007 Magazine

Latest Issues

Current Issue

The Registration Sweet Spot

Registration is underrated and underappreciated. The key is to ensure proper registration from layer to layer across the entire printed circuit board. It's a holistic process requiring anticipation, prediction, precise attention at each step, and detailed data tracking and monitoring.

High-reliability Fabrication

In this month's issue, our expert contributors discuss the latest in technologies, trends, complexities and resources regarding high-reliability fabrication.

Finding Ultra

New demands on PCB fabrication, namely advanced packaging, ultra high density interconnect (UHDI), and new specialty materials, are converging, changing the landscape of our business. Is it time to start paying close attention to this convergence?

Columns

Latest Columns

||| MENU
Made in Brazil: The Evolution and Revolution of Impedance Control in PCB Production
July 21, 2016 | Renato Peres, Circuibras Circuitos Impressos Profissionais
Estimated reading time: 1 minute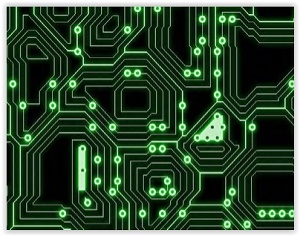 The PCB industry in Brazil has gone through several changes over the last decade. Our customers have been demanding better quality and higher-reliability products more than ever before, but few things have changed as much as impedance control. PCBs with impedance control requirements have become the engine of the market, and finding solutions to fit the customer's needs is extremely challenging.
Ten years ago, the Brazilian PCB industry was a little vague on this subject, and very few PCB shops were doing impedance testing. About five years ago, with the evolution of the national PCB industry, customers started producing prototypes requiring impedance control and the market started to develop. However, it seemed to me that neither the customers nor the PCB shops really knew what to order and to deliver at that time.
There always were differences between the specs for the board, the coupon measured, and the simulation software. As a best practice, many PCB shops used to appeal to a cross-section analysis to verify the PCB build up. In the end, impedance simulation software was more reliable than the TDR measurements.
I remember I felt a bit normal last year when I read the article written by Dan Beaulieu and Bob Tarzwell for The PCB Design Magazine, "Controlled Impedance: A Real-World Look at the PCB Side." Coupons that don't fit the specs of the customers, cross-section analyses, differences in resin flow during lamination, copper thickness variation, and many other issues described in the article were very similar to the problems we faced daily.
Nevertheless, the industry in Brazil has gone further, pressing the suppliers to develop new controls, not yet usual to the national market.
To read this entire article, which appeared in the July 2016 issue of The PCB Magazine, click here.
---
Suggested Items
11/13/2023 | Global Newswire
The "Global Copper Clad Laminates Market (by Type, Application, Reinforcement Material, & Region): Insights and Forecast with Potential Impact of COVID-19 (2023-2028)" report has been added to ResearchAndMarkets.com's offering.
11/07/2023 | SCHMID Group
The SCHMID Group, a global solution provider for the high-tech electronics, photovoltaics, glass and energy systems industries, will be exhibiting at productronica in Munich from November 14 – 17, 2023.
11/01/2023 | Alex Stepinski, Stepinski Group
The topic of intrinsic copper structure has been largely neglected in discussions regarding the PCB fabrication quality control process. At face value, this seems especially strange considering that copper has been the primary conductor in all wiring boards and substrates since they were first invented. IPC and other standards almost exclusively address copper thickness with some mild attention being paid to surface structure for signal loss-mitigation/coarse properties. 
10/26/2023 | Andy Shaughnessy, Design007
At PCB West, I sat down for an interview with John Andresakis, the director of business development for Quantic Ohmega. I asked John to update us on the company's newest materials, trends in advanced materials, and the integration of Ticer Technologies, which Quantic acquired in 2021. As John explains, much of the excitement in materials focuses on laminates with lower and lower dielectric constants.
10/25/2023 | Preeya Kuray -- Column: Material Insight
Printed circuit board (PCB) reliability testing is generally performed by exposing the board to various mechanical, electrical, and/or thermal stimuli delineated by IPC standards, and then evaluating any resulting failure modes. Thermal shock testing is one type of reliability test that involves repeatedly exposing the PCB test board to a 288°C pot of molten solder for a specific time (typically 10 seconds) and measuring the number of cycles it takes for a board's copper layer to separate from the organic dielectric layer. If there is no delamination, fabricators can rest assured that the board will perform within expected temperature tolerances in the real world.