Books

Featured Books

smt007 Magazine

Latest Issues

Current Issue

Economic Headwinds

This issue takes stock of the current economic outlook and how companies are using current conditions to move themselves through technological evolutions, workforce shifts, and financial changes. Even with these headwinds, there's forward progress to be made.

Attracting New Talent

To get different results in staffing, you must change how you define, promote and recruit your job opportunities. How do you become magnetic to high-quality early-career candidates?

Test and Inspection

Test and inspection methods are undergoing rapid change. In this issue, we consider the influence of AOI, AI, and human eyes. How exactly are these pieces of the puzzle changing the role of test and inspection?

Columns

Latest Columns

||| MENU
FEATURED NEWS AND INFORMATION:
FEATURED ARTICLES AND COLUMNS:
December 8, 2023 | Andy Shaughnessy, Design007 Magazine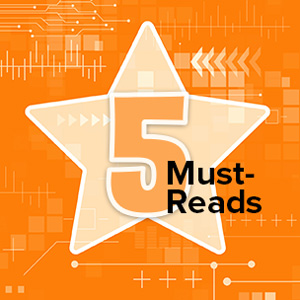 Every year, companies in the consumer electronics segment look forward to the Christmas season. Some of these companies make almost half of their revenue in November and December. What are the hottest electronics gadgets this year? According to the Consumer Reviews Guide, these are the top sellers in the electronic gadget market this holiday season. Do any of these gadgets strike your fancy, as my grandmother used to say? Check them out.
December 6, 2023 | I-Connect007 Editorial Team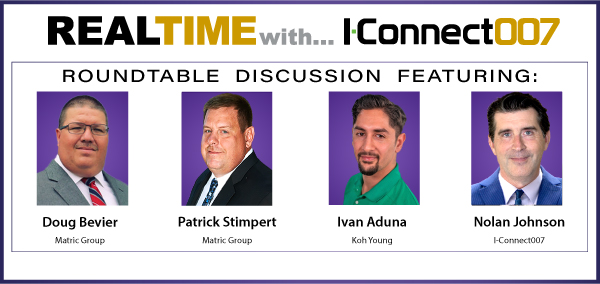 Faced with ever-increasing sales and production complexities, Matric Group responded by challenging themselves to increase efficiencies and yields on their manufacturing line. Achieving their goals included working closely with Koh Young to bring inspection up to cutting-edge capability. In this roundtable discussion, Nolan Johnson gets the whole story from Matric's Patrick Stimpert and Doug Bevier, and Koh Young's Ivan Aduna.
---
---
---
---
MORE ARTICLES
COLUMNS:
December 5, 2023 | Nolan Johnson, Nolan's Notes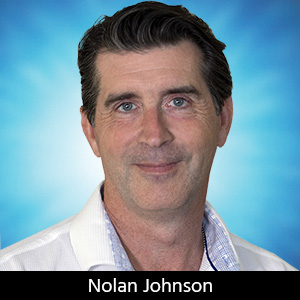 In the world of sailing, we talk about headwinds—that strong wind that opposes forward motion—to gain momentum (mostly). But isn't this counterintuitive? How can wind pushing into your sails help you move in the direction you...
November 29, 2023 | Anaya Vardya, Standard of Excellence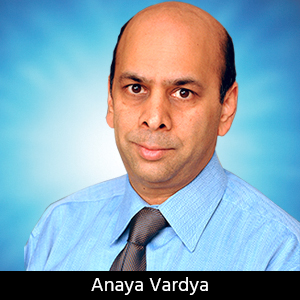 To sustain a standard of excellence, it's equally important to look at both what we're doing today as well as what we'll do in the future. In other words, plan ahead. In that spirit, I thought it would be prudent to peek into...
November 20, 2023 | Aidan Salvi, Facing the Future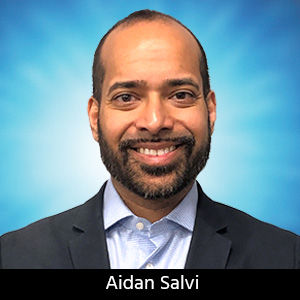 For some time now, many of us just assumed that robots would take over our jobs, and then, well, what would happen next? But what we've found is that one of, if not the best, aspects of a factory is the cooperation between humans...
November 15, 2023 | Bob Duke, Global Sourcing Spotlight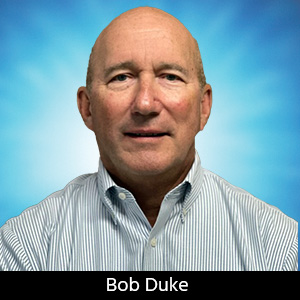 There is a lot of uncertainty in the global marketplace, and because of that, I'm often asked to find alternative sources, particularly when companies want to get out of China. Now, I sympathize with that, but when you look at the...
I Don't Want to Miss it List!
Edit List Settings
---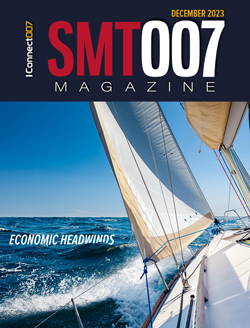 Economic Headwinds Featuring:
IPC Chief Economist's Industry Forecast for 2024 with Shawn DuBravac
Joe O'Neil Has More Optimism Than Concerns
What's Happening With Financing Solutions? with Amy Pine and Brian Carey
Mil/Aero Gaining Altitude and Velocity at Axiom with Rob Rowland
Here and Abroad, Governments Investing in Industry with Chris Mitchell and Rich Cappetto
Overcoming the Growth Bottleneck with Charles Capers