Books

Featured Books

pcb007 Magazine

Latest Issues

Current Issue

The Registration Sweet Spot

Registration is underrated and underappreciated. The key is to ensure proper registration from layer to layer across the entire printed circuit board. It's a holistic process requiring anticipation, prediction, precise attention at each step, and detailed data tracking and monitoring.

High-reliability Fabrication

In this month's issue, our expert contributors discuss the latest in technologies, trends, complexities and resources regarding high-reliability fabrication.

Finding Ultra

New demands on PCB fabrication, namely advanced packaging, ultra high density interconnect (UHDI), and new specialty materials, are converging, changing the landscape of our business. Is it time to start paying close attention to this convergence?

Columns

Latest Columns

||| MENU
Estimated reading time: 4 minutes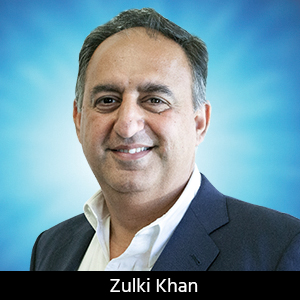 September 15, 2021
Zulki's PCB Nuggets: WBAN Steps Into PCB Microelectronics Assembly
A new miniature wireless network is stepping out of academic journals, into micro-miniature medical device applications, and subsequently onto the PCB microelectronics assembly floor. 
It's called WBAN, which stands for wireless body area network. Medical OEMs and their design engineers have been anticipating such a development to help launch and expand remote tele-health patient monitoring products.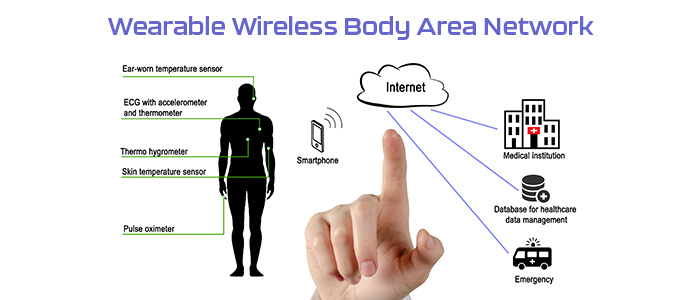 WBAN uses a human body's electromagnetic waves. It connects and distributes independent nodes like sensors, bio sensors, and actuators throughout the human body. Those nodes can be placed on or under the skin, on a specific portion like the chest or arm, or on a person's clothing.
Moreover, WBAN supports a considerable number of applications, although it is still a relatively new technology. For example, it can monitor EKG, ECG, and oxygen levels, among other things. As the name indicates, this wireless body area network connects sensors and other devices to a central or processing unit that sends data from different places of the human body.
Connection of all these nodes is through wireless devices and a standard protocol that is compliant with Zigbee. This IEEE 802.15.4-based protocol has been around a long time, is time tested, and allows devices to communicate in a variety of network topologies. A big plus for medical OEMs is the fact the Zigbee protocol can have long lasting battery life extending into several years.
WBAN generates large volumes of data. This means data needs to be crunched in a meaningful way. Plus, sensors and other associated devices by their inherent nature have hardware constraints, which are related to WBAN connections, links, and interfaces. Consequently, if WBAN is not implemented properly during PCB microelectronics assembly, data that is being produced from the human body will not be useful. 
Keep in mind these medical devices are targeted at monitoring a patient's health and wellbeing. If WBAN isn't providing accurate data, physicians won't be able to detect the necessary critical information they need to make a diagnosis. 
The Role of PCB Microelectronics
What does this all mean for PCBs and microelectronics? It means that the assembly, joints, and connections during microelectronics assembly must be extraordinarily stable. They must be solid to the point that there is no room for intermittent connections. Signals coming into the WBAN must be reliable so that they provide accurate data to physicians and healthcare personnel monitoring a patient.
This means WBAN and sensors are correctly connected to the central health system or motherboard. Here, you are deciding whether to use gold, aluminum, or copper wire. Also, you need to make sure you are calculating the optimal bond wire length and thickness for wire bonding. Is it 0.7 mil thick, one mil, 1.5 mil, two mil? What are the optimal wire bond angles for it to make a health monitoring system 100 percent reliable?
Another consideration is having highly stringent tolerances due to the shrinking real estate. Simultaneously, it's important to factor in some flexibility. Also, when it comes to wire bonding, wire bond loops have to be properly designed to avoid too many acute angles. Additionally, they need to go through a battery of tests like pull and shear testing to assure reliability.
You also have to keep in mind that some of these WBAN-based medical devices are implantable and maintaining good health once the device is implanted is of paramount importance. You have to assure that regular PCB material isn't used. Instead, it has to be bio-degradable and hermetically sealed packages for these implantable devices to avoid leakage. Along with that, verification methods need to be in place. This ensures signals coming from the array of devices on the WBAN are going to the motherboard or central processing unit, and data is properly and accurately transmitted to the Cloud or internal hospital or clinic networks.
There are other considerations associated with medical insertable devices. They involve specialized procedures and practices. An example is the use of latex-free gloves when handling either rigid or flex boards or the combination of rigid-flex boards that are going inside the body. Additionally, fixtures and jigs are typically plastic or ceramic material. But in cases of biodegradable implantable devices, they have to be stainless steel. 
Further, during microelectronics assembly, special attention must be given to die attach. Keep in mind that biodegradable material is being used and that special procedures must be implemented during assembly when it comes to biodegradable materials and implantable devices. These specialized procedures include specific ways of sterilizing the product at post assembly, pre and post assembly plasma cleaning, and very thorough incoming and outgoing quality control inspections.
The medical OEM and PCB microelectronics assembly house have to work together to assure FDA approval. This has its own set of requirements that must be keep in mind during the microelectronics assembly of WBAN and micro sensors and devices. 
The bottom line is with the advent of smaller biosensors, WBAN is becoming considerably popular, and usage is exploding. But it can only be successful with optimal products when you are partnering with experienced and savvy PCB microelectronics assembly houses. They are the ones that have a solid knowledge base on how to successfully perform the assembly of WBAN and bio-sensors on their manufacturing and assembly floors. 
Zulki Khan is the president and founder of NexLogic Technologies Inc.