Books

Featured Books

pcb007 Magazine

Latest Issues

Current Issue

The Registration Sweet Spot

Registration is underrated and underappreciated. The key is to ensure proper registration from layer to layer across the entire printed circuit board. It's a holistic process requiring anticipation, prediction, precise attention at each step, and detailed data tracking and monitoring.

High-reliability Fabrication

In this month's issue, our expert contributors discuss the latest in technologies, trends, complexities and resources regarding high-reliability fabrication.

Finding Ultra

New demands on PCB fabrication, namely advanced packaging, ultra high density interconnect (UHDI), and new specialty materials, are converging, changing the landscape of our business. Is it time to start paying close attention to this convergence?

Columns

Latest Columns

||| MENU
Estimated reading time: 4 minutes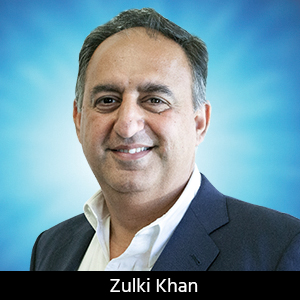 August 11, 2021
Zulki's PCB Nuggets: Photonics Comes to PCB Microelectronics Assembly
Photonics has been around for many years. Today, that technology is beginning to make its presence known in PCB microelectronics assembly and in a variety of new applications. But we need to step back a bit and revisit reasons why photonics is so vital to meet today's demands for increasingly higher speeds in advanced systems.
Like in real estate, where location is everything, in communications systems everything is speed, speed, and speed. Everyday use of 5G data transfer rates is continuing to increase. This means we need to have the means and devices to transfer data at those faster rates. Photonics comes into play in complying with the requirements for data transfer at higher rates. 
Traditionally, the industry relied on Ethernet cables as the standard method of data transmission, which ran at such speeds as 100–200 Mbps (in contrast, Cat6 cables have the highest data transfer rates of 10,000 Mbps.) But now, system data high-rate transfers for networks such as 5G, call for packet data transfer rates of 20 Gbps, an order of magnitude difference in these data transfer speeds.
Photonics meets those data transfer requirements and is now playing a major role in an increasing number of fields. One of the most common applications these days is data centers. Data centers demand very high throughput data rates, supported by fast fiber optic channels to pass photonic sensor lights.
Photonic sensors are at the heart of photonics. They're composed of many photo diodes, or laser diodes, and they shoot laser lights through fiber optic channels at extremely high rates. When it comes to PCB microelectronics assembly, it is highly important to properly align those diodes. The reason is the high-speed light they are imaging needs to travel the farthest distance with very minimal losses.
Aside from properly aligning those diodes, there are other major considerations. Those involve, for example, how to handle thermal management and calculate heat sinking options in relevance to physical space and size. Also, how are the physical aspects of placing the diodes being managed, as well as the placement and routing of the tubing or channeling to transfer the light and propagate it over longer distances. 
Those are some of the key considerations. It's a good idea to point out that there's not a lot of difference between conventional packaging for microelectronics and photonics packaging.
But rather, during PCB microelectronics assembly, concentration is on heat dissipation since a laser diode creates considerable heat. To help dissipate heat, sometimes an inorganic substrate package, such as alumina or aluminum nitride, can be used. Conversely, an FR-4, polyimide, or Rogers organic substrate just doesn't have sufficient PCB thermal dissipation characteristics.
This means we can have a three-mil trace or in some cases, two mil line and two mil spacing when using the organic substrates like FR-4 as a PCB material. But if we go to a silicon substrate, we can go to a micron level. For example, a spacing of 10 microns—which is 40% of one mil— can be used on a regular PCB. 75 micron, which is three mils for typical space and trace. But on a silicon substrate, it could be reduced from 75 microns to 10 microns, thereby allowing the dense packaging to be designed. 
Also, special attention must go toward the fiber light source because it is extremely difficult to install the fiber channel. For active alignment, specialized tooling must be used. Active alignment is required to assure that those laser diode light traverses long channels with very minimal losses to prevent signal degradation.
Also, special fiber alignment equipment is need in microelectronics to be able to properly attach and align the fiber. Those aligners are highly sophisticated devices allowing very data-dense packaging to be transmitted.  Moreover, highly trained personnel are critical to process these fiber channel applications during PCB microelectronics.
Lastly, a photonics interposer may be used in some applications undergoing microelectronics assembly. It's used to create additional density, and these interposers come in two-and three-dimensional varieties, as well was a 2.5D version. Interposer alignment is a definite challenge because it needs to be extremely precise in handling photonic sensors and align them properly.
The interposer in microelectronics assembly is a important because space is of utmost concern, as is thermal management. The goal here is to assure the signal channels at the higher speed with minimal resistance so that photons are transferred at an extremely high rate.
Therefore, photo microelectronics assembly must be extremely precise. Alignment needs to be precise. Die attachment and wire bonding needs to be extremely precise. Once a perfect product is made, then laser diodes will properly do their job; fiber optic channels will do their job; and–with thermal management performed properly–the OEM receives an optimal project. 
As we say, factoring in photonics and photonic sensors into your next project involves a variety of nuances during PCB microelectronics assembly.  If contract manufacturers (CMs) or EMS providers aren't aware of these nuances associated with a photonic interposer or photonic diodes, then you cannot make a product with high data rates that will last in the field or in the lab.
Zulki Khan is the president and founder of NexLogic Technologies Inc.