Books

Featured Books

pcb007 Magazine

Latest Issues

Current Issue

The Registration Sweet Spot

Registration is underrated and underappreciated. The key is to ensure proper registration from layer to layer across the entire printed circuit board. It's a holistic process requiring anticipation, prediction, precise attention at each step, and detailed data tracking and monitoring.

High-reliability Fabrication

In this month's issue, our expert contributors discuss the latest in technologies, trends, complexities and resources regarding high-reliability fabrication.

Finding Ultra

New demands on PCB fabrication, namely advanced packaging, ultra high density interconnect (UHDI), and new specialty materials, are converging, changing the landscape of our business. Is it time to start paying close attention to this convergence?

Columns

Latest Columns

||| MENU
Estimated reading time: 5 minutes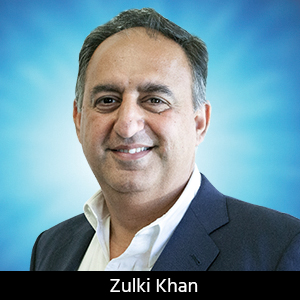 May 5, 2021
Zulki's PCB Nuggets: How Effective Is Your PCB Microelectronics Assembly?
There is a good chance that all PCB microelectronics assembly and manufacturing processes are not created equal. Currently, that can be a major issue for medical OEMs who are now in the midst of developing or producing their newly advanced miniature medical products.
You must first consider the new remarkably tiny sensors, biosensors, micro-electro-mechanical systems (MEMS) devices, chip on board (CoB), and flip chip devices going into those miniature medical products. That's the initial step in determining whether you have an effective microelectronics assembly and manufacturing line for miniature medical PCBs.
These very tiny devices and other miniature components are critical electronics parts in such small medical products as wearable, insertable, ingestible, or implantable devices. Also, you must take a step back to consider that chip vendors are at the cutting edge of technology with these tiny semiconductor devices. 
In short, chip companies may not have finalized and completely proven their procedures and manufacturing steps for these highly advanced devices, which are still in the developmental phase. Sometimes, these devices are experimental, and as such, they don't have the fully disclosed documentation, which is essential from an IC manufacturing company.
Therefore, the result is procedures, processes, and intricate details associated with those devices that are fuzzy, and often not available.  In cases like this, it is up to the EMS company or CM to rely on its brain power, tribal knowledge base, and foundation of assembly and manufacturing experience to figure out not only the processes but also step-by-step methodologies for an accurate PCB microelectronics assembly.
Here are some microelectronics assembly examples that can be associated with certain issues. Sometimes, we're using floating dies for a given medical device application. At times, it's difficult to pick up a die very precisely as they come in the whole gamut of options like waffle pack, waffle rings or gel packs. When it comes to floating dies, there are additional challenges associated with this process, since the wire bonding process must hold the die in its place without having a base or adhesive in place to hold the dies.
Another example is associated with a fragile device. Remember, some of these sensors, biosensors, MEMS devices, CoB, and flip chips are not only very small, but also flimsy, very thin, and extremely fragile. Therefore, you must have a precise pick up and placement tool for extreme accuracy. At the same time, you must ensure that you're developing a reliable and repeatable process for placing those intricate dies and components.
Even when you are picking these fragile devices up using a vacuum, nozzle, or another pickup tool or device, sometimes there is a limitation as to where to pick up the sensors. This is especially true if it's an image processing or image capturing sensor. Again, these sensors are very small. Therefore, it's important to assure that the image sensor is intact while picking it up and placing it because a very small pickup mark can degrade the image sensor, or in some cases, damage it.
Not only does the image capturing sensor need to be placed accurately, but it must be placed at a certain point, specific area, or physical location on the board. So, it very difficult to find the right method for this pick-and-place that maintains accurate tolerances. In most cases, customized tooling is required for picking up these sensors and devices. 
DOE Steps In
In these instances, the EMS company or CM must think outside the box. The key methodology known as design of experiment or DOE is a critical component to create solutions in this scenario. In short, experiments are conducted to resolve microelectronics assembly and manufacturing issues associated with tools, processes, and procedures.
Those solutions are reached by figuring out and performing experiments from time to time and changing one variable at a time to make placements accurately. In the case of wire bonding, this is done by successfully continuing the process with inspection and ensuring it is a reliable assembly by performing pull or shear test. This is to make sure that bonding is performed per specifications and is 100% reliable. 
It's also possible that after conducting experiments and doing three to five iterations, for example, that specific experiments may not work in the end and you have to start over from scratch. But that's part of the DOE process, and it's not a cup of tea for a number of PCB microelectronics assembly and manufacturing companies.
Certainly, there are major challenges. So, it takes a willingness, experience, and a dedicated effort to seriously undertake those new challenges. Take NexLogic, as an example. The DOE program here is established. It takes considerable brainstorming and customer interactions to devise procedures to design a process and develop step-by-step methodologies to perform DOEs. By doing so, we succeed in performing the assembly, which was difficult and intricate to begin with.
Overcoming issues involves creating new fixtures, tooling, and jigs, for example. Those are crucial for picking up dies, placing them accurately and sometimes, performing controlled dispensing. At times, there are stiffeners attached to flex material, and those stiffeners must be placed at the right location and in the right orientations.
Sometimes, a special tool must be created for dispensing of dies, epoxies, fluids, or underfill material. Dispensing is done at a very controlled pace on a very small surface and at very precise locations. These are tiny board areas where extremely controlled dispensing is performed in microns rather than mils.
At the same time, you need a fixture, tool, or jig to pick up a sensor, MEMS device, or flip chip. Also, highly accurate, very specialized machines operated by experienced technicians are an essential part of conducting DOEs in these and other instances. DOEs involve a continuation of developing and creating new tools, processes, and devices to achieve the goal of making proof of concept happen for those sensors, biosensors, MEMS devices, and flip chips to be assembled properly.
Once that DOE aspect is done, then comes final verification. This important part of the DOE deals with total inspections, including final QC testing to assure the outgoing product—as a prototype, medium, or production build—is accurately performed without any issues. For that, you need specialized devices like high-powered X-ray machines and high magnifying digital microscopes, for example. Plus, you need testers to test voltages, currents, or in some cases, physical wire strength. 
In summary, DOEs that are tailored for accurate PCB microelectronics assembly and manufacturing demand very comprehensive processes, careful study of the project, and carefully reading spec sheets, tech notes, and other documentation. Then, you conduct a brainstorming session with the manufacturing team. These steps are essential to assure the best way to tackle each project, create step-by-step process methods, and determine the necessary instructions. After the DOE is done, you verify and inspect it to assure the project is assembled with high-quality, repeatability, reliability, and accuracy.
Zulki Khan is the president and founder of NexLogic Technologies Inc.