Books

Featured Books

pcb007 Magazine

Latest Issues

Current Issue

The Registration Sweet Spot

Registration is underrated and underappreciated. The key is to ensure proper registration from layer to layer across the entire printed circuit board. It's a holistic process requiring anticipation, prediction, precise attention at each step, and detailed data tracking and monitoring.

High-reliability Fabrication

In this month's issue, our expert contributors discuss the latest in technologies, trends, complexities and resources regarding high-reliability fabrication.

Finding Ultra

New demands on PCB fabrication, namely advanced packaging, ultra high density interconnect (UHDI), and new specialty materials, are converging, changing the landscape of our business. Is it time to start paying close attention to this convergence?

Columns

Latest Columns

||| MENU
Estimated reading time: 4 minutes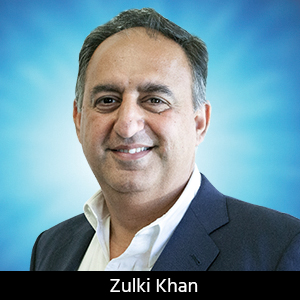 April 6, 2021
Zulki's PCB Nuggets: Five Key Benefits for Onshoring PCB Microelectronics Assembly
In an earlier column, I discussed the prospect of onshoring PCB microelectronics assembly, rather than offshoring, especially for today's and tomorrow's advanced miniaturized medical devices. In that discussion, I detailed a comparison between traditional SMT and microelectronics manufacturing and assembly, and pointed out how much easier it is to bring miniaturized OEM devices, especially medical electronics, back to the U.S.
There are five key benefits to using U.S. OEMs for onshoring PCB microelectronics assembly and manufacturing. I touched on some of them in my last column but before I launch into those benefits, I want to preface this discussion by saying that the future lies in PCB microelectronics assemblies compared to traditional SMT assemblies. However, I want to make myself clear: Today's technologies are trending toward PCB microelectronics assembly. However, that doesn't mean traditional SMT assembly and manufacturing will be going away overnight, it will continue to exist to support OEMs around the world. 
Common sense calls attention to the fact that there are growing restrictions on PCB real estate. PCBs and components are dramatically shrinking in size to meet the growing OEM demands for even smaller products based on miniature rigid, flex, and rigid-flex combination boards. In some cases, a PCB project may be hybrid, meaning a combination of SMT and microelectronics assembly. In growing cases, small PCBs used for miniature medical devices, for example, will undergo microelectronics assembly and manufacturing.  
Here are the five key OEM benefits associated with bringing PCB microelectronics assembly onshore instead of offshore:
Keeping your intellectual property (IP) safe and intact in the U.S.—For many U.S. OEMs, maintaining their IP safety against theft in other countries is paramount. This is especially true now that so many U.S. companies are patenting highly advanced technologies to serve their respective markets more effectively. It is unthinkable to have an IP stolen when considerable effort and dollars have gone into research and development only to lose it to unknown criminals that are hard to trace and find thousands of miles away in another country. Hundreds of thousands to tens of millions of dollars have been spent in the U.S. to develop product designs, processes, and chip designs, only to lose them in places where IP laws are considerably less than stringent. 
Cost-effective local process development—That involves tweaking the process and looking at different options as you are working and collaborating with your PCB microelectronics assembly and manufacturing company. Meetings can be held one-on-one or on the phone, and issues can be quickly and easily resolved in the same time zones. Another key point is that it's easy to develop the process because there are no language barriers. 
Easy and efficient scaling from prototype, through pilot runs, into production—In the U.S., EMS providers with microelectronics assembly and manufacturing lines develop the process, tweak it, and develop necessary fixtures like tooling, programming and automation, so everything is performed in a production-friendly environment. You also have the ability to scale prototype to pilot production, migrate it for smaller production, and ultimately, to full production. In the U.S., it's relatively easy to tweak the process along the way and make possible incremental changes and scaling up, as needed.
Easy set-up of the whole infrastructure for microelectronics assembly production in the U.S. (This is an especially important OEM benefit)—Items such as creating appropriate cleanrooms, the right equipment, and appropriate manpower are critical aspects, but they can be achieved in the U.S. in order for onshoring to happen.
Shorter lead times—When you bring your PCB microelectronics assembly and manufacturing onshore, there is the big advantage of dramatically shorter lead times, which translates to faster time to market and revenue for the OEM. Lead times are described as the time it takes from an OEM placing the order to an EMS provider to the time finished products are received by the customer. Offshore lead times typically range from 12 to 20 weeks. Those times account for such tasks as studying and reviewing the process, building tooling and fixtures, streamlining the production process, and allocating relevant resources. Onshore lead times compared to offshore are reduced by 30–40%.  
When you think about it, there are a number of factors involved to reduce lead times from months to only a few short weeks. There are no costly and time-consuming overseas trips. Also, certain inordinate time-consuming factors are eliminated; for example, making changes to your process. Sometimes that involves translating a few technical terms and process details, which can easily get lost in translation and then the entire step has to be reworked to arrive at the correct translation. The chance of that issue occurring in the U.S. is significantly minimized or eliminated altogether.
All together, these are win-win factors for U.S. OEMs and their PCB microelectronics assembly and manufacturing partners. Not only that, but under the Biden administration, our federal government should take a major part in this effort by helping small- to mid-size U.S.-based PCB assembly and manufacturing companies with grants and other forms of funding. Those dollars are critical for CAPEX expenses to streamline microelectronics assembly lines with robotics and other types of automation to further advance America's technology leadership. 
Zulki Khan is the president and founder of NexLogic Technologies Inc.