Estimated reading time: 4 minutes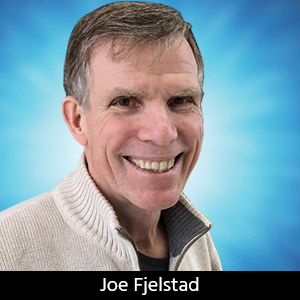 August 15, 2023
Flexible Thinking: Growth of Flex and Flex-hybrid Electronics in Mil-Aero Applications
Over the past several years, flexible electronics (FE) and flex-hybrid electronics (FHE) have enjoyed heightened attention in the electronics industry and have seen special interest and attention given by mil-aero companies. This is evidenced by June's NextFlex conference titled "Hybrid Electronics Commercialization Path for Aerospace Applications," an event at Boeing's Seattle facility. It was well attended by a diverse group of U.S. suppliers of materials, processes, equipment, and products for the aerospace industry as well as several participants from academia.
The reasons for interest are becoming ever clearer as the technology, like its traditional flexible circuit elder siblings, offers advantageous applications in the military and aerospace industries, where lightweight, conformable, and robust electronics are highly desirable.
It is thus worth considering some specific examples of FHE applications in the mil-aero environment.
Wearable Electronics
One application for flex-hybrid circuits is wearable electronics. While the first wearables in the most recent rise of interest in FHE have been for fashion application, such as LED-lighted dresses, the idea of wearable electronics for soldiers caught attention early on and the ground soldier of today is increasingly dependent on electronics to carry out assigned missions.
This particular application is near and dear to me as I was a member of the Land Warrior Development Team at my former company, Pacific Consultants, where, in 2000-01, our small company of engineers and scientists demonstrated the concept of a local area network of soldiers wearing Smart uniforms, each with computers, radios, and heads-up displays to enhance situational awareness of team members. One significant benefit was preventing fratricide (which has unfortunately been the cause of far too many friendly fire casualties in former conflicts) by identifying friendlies on the display. Additional capabilities included gun sight cameras and night vision capabilities. The ultimate objective has always been to improve both the soldier's performance and safety on the battlefield. More advanced systems will include integrated sensors for monitoring vital signs, hydration levels, and environmental factors. Making the warrior safer and more effective is crucial.
Aboard the Aircraft
Another area of interest is flexible displays and control panels where FHE technologies can be used for aircraft and spacecraft. Advantageously, flexible displays can be integrated into not just flat, but also curved surfaces, providing critical information to pilots or crew members, while saving valuable cockpit space.
Antennas and Sensors
Likewise, conformal antennas and sensors are another area of interest, as FHE technologies facilitate the creation of conformal antennas and sensors that can be seamlessly integrated into the surface of military vehicles, aircraft, and naval vessels. Having conformal antennas can improve aerodynamics and reduce the overall weight of the vehicle while maintaining essential communication and sensing capabilities.
UAVs
Drones and unmanned aerial vehicles (UAVs), as well as unmanned autonomous ground vehicles, are beneficiaries of FHE. They make the UAVs lighter in weight, more efficient, and more mission capable. Flexible electronics enable unique design possibilities, leading to more advanced and more stealthy UAVs for reconnaissance, surveillance, and other military applications. The ongoing conflict in Ukraine has, for better or worse, become a proving ground of these increasingly important war-fighting technologies.
Flex-hybrid electronics, again like their traditional flexible circuit kin, are well suited to ruggedizing electronic systems in military and aerospace environments. It is well known that electronic components in mil-aero applications must withstand harsh conditions, including shock, vibration, and extreme temperatures. Flexibility is a key feature in mitigating such conditions.
Health Monitoring
Health monitoring is not just for the human soldier, it is also a concern for aircraft of every sort. Thus, interest in "smart skins" and aircraft structural health monitoring is being targeted for and enabled by FHE where flexible sensors both monitor and detect damage, fatigue, or stress in real-time, enhancing maintenance and safety. In recent years, prognostics has become an increased area of interest in both mil-aero and consumer environments; FHE tools will undoubtedly see increased use.
Electronic Warfare
With the ever-increasing reliance of electronics by militaries around the world, electronic warfare (EW) systems are, unsurprisingly, also of ever-increasing interest. Flex and flex-hybrid electronic technologies can foreseeably be used in EW systems for intelligence monitoring and gathering as well as for other electronic countermeasure applications. Again, the conformal nature of the products enables their near seamless integration into various EW platforms.
Cybersecurity
Closely coupled with electronic warfare is, unsurprisingly, cybersecurity. Once again, flexible circuit technologies can offer enhanced security in military communications and data transmission. Sealed flexible circuit designs include built-in EMI and ESD shielding to make it difficult to physically tamper with the circuitry while at the same time providing an additional layer of protection against wireless electrical and electronic threats.
Satellites and Space
Last but certainly not least are satellite and space applications for flex and flex-hybrid electronics. The technologies have long been employed in such products to create flexible solar panels, lightweight antennas, and various electronic sensors of many varieties. Flex and FHE designs enable more efficient use of space while reducing weight, both long considered critical factors in the aerospace industry.
This is not an exhaustive recitation of where and how flex-hybrid electronics are helping to advance military and aerospace industries, but it is reasonably representative. As familiarity with flexible circuit and flex-hybrid electronics technologies continue to advance, there will unquestionably be more innovative applications coming into existence, providing ever greater efficiency, reliability, and versatility to the products.
Joe?Fjelstad?is founder and CEO of Verdant Electronics and an international authority and innovator in the field of electronic interconnection and packaging technologies with more than 185 patents issued or pending. To read past columns or contact?Fjelstad,?click here.?Download your free copy of?Fjelstad's?book?Flexible Circuit Technology, 4th?Edition,?and watch?his in-depth workshop?series?"Flexible Circuit Technology."