Books

Featured Books

smt007 Magazine

Latest Issues

Current Issue

Economic Headwinds

This issue takes stock of the current economic outlook and how companies are using current conditions to move themselves through technological evolutions, workforce shifts, and financial changes. Even with these headwinds, there's forward progress to be made.

Attracting New Talent

To get different results in staffing, you must change how you define, promote and recruit your job opportunities. How do you become magnetic to high-quality early-career candidates?

Test and Inspection

Test and inspection methods are undergoing rapid change. In this issue, we consider the influence of AOI, AI, and human eyes. How exactly are these pieces of the puzzle changing the role of test and inspection?

Columns

Latest Columns

||| MENU
Estimated reading time: 6 minutes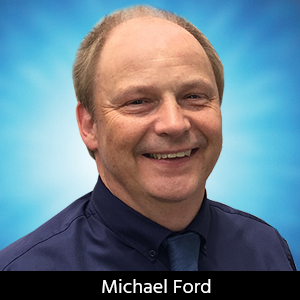 September 27, 2023
Smart Factory Insights: The Smart Business Case for Local PCB Manufacturing
The PCB has become a neglected component from the Smart assembly manufacturing perspective, wrongly regarded as just a "given" material. We need to put it right. PCB manufacturing needs to become Smart in order to make the local fabrication business model work as part of the holistic electronics' "smarter, secure, and sustainable" approach—what I'm calling the new three Ss of manufacturing.
Advanced chip packaging and printed circuit boards share a common attribute in that they are not simple materials, but rather subassemblies in their own right. Packaged semiconductors are essentially 3D assemblies comprised of several different chip components, as well as others, in a kind of "PCB-less" assembly. PCBs are similarly fabricated using a range of different processes and materials. Whereas semiconductor packages may inherit Smart processes, either from regular semiconductor or discrete assembly manufacturing, PCB fabrication has seen relatively little evolution.
Technologies involved in PCB performance continue to evolve gradually: The subject of several key IPC standards updates as quality and long-term reliability is sought with higher frequencies and power profiles in harsher environments and conditions. Though much of the fabrication process is automated, communication of data exchange has somehow been neglected.
Challenge No. 1: Generating Unique IDs
One of the challenges behind this is the lack of a practical mechanism to generate unique IDs for each panel and board, as well as consuming key materials. In the past, these efforts included the use of etched labels and embedded RFID devices, but nothing was widely successful. Without IDs, traceability remains, at best, at date or lot level. This limits the effectiveness should quality issues occur. Inner layers of PCBs are frequent contributors to product quality issues, where incorrect, out-of-date materials (or even counterfeits of inferior quality) have been used. It is, after all, very difficult to inspect the inside of multi-layered PCBs. New technologies, including automated generation of IDs using visual features, are now available for PCBs, with other technologies also evolving to meet this challenge. Solving this challenge in isolation, however, is not enough to make Smart PCB fabrication.
Challenge No. 2: Transfer of Data
The second key challenge that must be addressed is the very poor, archaic method that prevails in the industry for the transfer of PCB layout data between design and fabrication. There has been a long and convoluted history dating back to the time that layout shapes were made using a physical plotter with altered dimensions, to compensate for the old-fashioned etching process. Engineering practices associated with this type of Gerber data persist in an unbelievable 75% of fabrication engineering operations today. Such design data is represented in the form of several files, all of which need to be reengineered into a single dataset that is then used to fabricate the PCBs. It takes a great deal of manual effort to translate and resolve conflicts in the data, where the fabricator is responsible for any missed issues, as well as to re-compensate for process variations. As such, the engineering reference data needed for context against which operational data is exchanged, based on the IDs of products and materials during execution, is often flawed, inaccurate, and of little use beyond the immediate instance where and when it is collected. This has been the state for the art of PCB fabrication for far too many years.
It's easily possible to avoid this compromise, and key to enabling the automation of engineering processes for fabrication, thus reducing mistakes, costs, and lead-time. CAM tools are quite evolved but are limited due to the design data compromise. The IPC-2581 open standard PCB layout format is available in almost all design tools as standard, which creates a single, true, digital data file (as opposed to analog data in digital format, such as a PDF) that accurately represents the complete design specification of the PCB insofar as manufacturing requires. The use of IPC-2581 enables almost total CAM tool automation. It would appear to be a no-brainer as to why IPC-2581 is not used in all cases, until you realize that something very important was forgotten and that plagues the whole of digital Smart manufacturing.
Heads are buried in the sand, as they have been for many years since PCB fabrication moved to remote locations. To make the product, its design needs to be shared, but this could be appropriated by bad actors. With data shared using old-fashioned analog form, distributed over many documents, the risk appears acceptable, or at least unavoidable. A modern, digital format, however, means the whole data is in one place and could be copied onto a USB stick very easily, running the risk that clones or copies of products could be produced instantly. Both analog and digital approaches represent a real security risk, but the slightly lower risk approach remains the better in this respect. The key lesson for anyone involved in digitalization of engineering and manufacturing data is that unless security is built into tools that transfer, access, or process data, the risk to adopt them may be too great. Having PCB fabrication onshore reduces the overall risk substantially, in that violations of trust can more easily be brought to account.
Improvements Are Needed
To make digital format design data exchange acceptable, a step-change improvement is needed. A new, simple concept has been created using IPC-2581. The design files associated with each product remain securely within the OEM domain, and are not simply sent to the manufacturing partner. A secure messaging solution, such as IPC-CFX with end-to-end encryption, provides certain elements of the data to fabrication CAM systems as needed, as well as for other uses in manufacturing, such as for machines to use as a contextual reference. Each authorized party requests only the elements of the design data needed to fulfill their roles without the need for local storage of the design data. In this way, there is no opportunity for design IP leakage. The knowledge of the product is the resultant operational data, not the design information. This is more practically achieved where there is automation of design data processing, as is uniquely possible with IPC-2581 files.
Resolving these two challenges in PCB fabrication, collecting information related to material and product IDs, with the ability to contextualize against solid engineering data, opens the floodgates for Smart manufacturing within the PCB fabrication space. Values of enhanced productivity, quality, and agility associated with the analysis of data can be made, supporting the local fabrication business case. There is also a profound value for the assembly of the PCB.
Individual IDs for PCBs are currently created once they are introduced onto an assembly line. These IDs are not material IDs but are, in fact, product IDs with all subsequent assembly activities traced on the basis of this identifier, the root of traceability into the final product. Traceability of the PCB itself, therefore, is very limited only back to the manufacturing batch, and hence the rough date that the fabrication was completed.
Smart fabrication enables enhanced traceability. Process variation and defects identified during assembly, for example, by the AOI process will be connected to a root cause in PCB fabrication, refining quality and productivity, as well as reducing the overall waste in the fabrication process. Common issues, such as warping, stretching, non-vertical drilling, and many other potential issues, can be qualified as part of the holistic, active quality solution.
Many will argue that fabrication and assembly were once done relatively adjacently, and the business case for local fabrication was very poor when compared to the costs and scale of remote fabrication. With the use of secure precision automation in terms of engineering data processing and contextual analysis of manufacturing data, this move of fabrication back to assembly locations can be very attractive with a solid business case. If approached correctly, it will allow us to move ever closer toward zero defects and zero waste, thereby supporting our sustainability credentials.
This column appeared in the September 2023 issue of SMT007 Magazine.