Books

Featured Books

design007 Magazine

Latest Issues

Current Issue

Simplification

On the subject of simplification, our expert contributors explain how to design PCBs without making them complex and over-constrained—whatever the level of technology. In addition, we discuss the effect your decisions and tradeoffs have on design complexity.

The Standards of Design

Our expert contributors discuss how PCB designers can utilize standards to save time and money, not to mention frustration. We also spotlight the newly updated version of the IPC Checklist, a handy guide that illustrates which standards cover which topics, from front-end design through assembly.

Rigid-flex: Designing in 3D

In this month's issue, our expert contributors share their best tips, tricks and techniques for designing rigid-flex circuits. If you're a rigid board designer considering moving into the 3D world of rigid-flex, this issue is just what the doctor ordered!

Columns

Latest Columns

||| MENU
Vexos Expands Operations with the Acquisition of ControlTek
September 13, 2023 | Vexos
Estimated reading time: 1 minute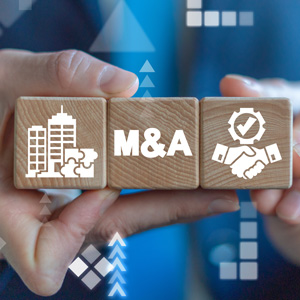 Vexos, a leading global Electronic Manufacturing Services (EMS) and Custom Material Solutions (CMS) provider, is excited to announce the successful acquisition of the cutting-edge manufacturing facility ControlTek. Located in Vancouver, Washington, the acquisition of ControlTek expands the Vexos footprint to the West Coast of North America to help meet the growing demands of the Vexos customer base and support future growth. The new facility complements the existing Vexos locations in Markham, Ontario, Canada; LaGrange, Ohio, USA; Ho Chi Minh City, Vietnam; Dongguan, China; and Hong Kong.
The 45,000 sqft ControlTek facility features 3 SMT lines, specializes in low-to-mid volume, high mix production, and serves the medical, industrial, and aviation, space, and defense markets. ControlTek has significant accreditations and certifications to support these markets including ISO 9001:2015, ISO 13485:2016, AS9100D:2016, ITAR, IPC, ANSI, AS5553, and is FDA registered. Additionally, ControlTek has in-house electronic design engineering capabilities, and strong New Product Introduction (NPI) skills, making it a perfect fit for Vexos.
"We are delighted to announce the addition of ControlTek to the Vexos family. The strengths of ControlTek, its West Coast location and its presence in the Aerospace and Defense markets creates new opportunities. This strategic union marks a significant milestone in our journey, enabling us to extend our capabilities and better serve the diverse needs of our valued customers that seek manufacturing solutions from coast-to-coast. By combining the expertise and resources of both companies, we further strengthen our position as a leading force in the market," said Paul Jona, CEO Vexos.
With the addition of this new facility in Vancouver, WA, Vexos will extend the reach of its value proposition for which it is well known: its executive engagement and close interaction with its customers, combined with world class support and services, such as Design for Excellence (Dfx), supply chain services, the global footprint, Customized Material Solutions (CMS) and NPI.
"For over 50 years, ControlTek has delivered EMS solutions and built lasting partnerships with our customers. With their extensive global presence and value proposition, Vexos will allow us to offer our customers access to a broad network of additional resources and services. With our combined expertise and shared passion for building strong customer relationships, we are excited to reach new heights," said Andy LaFrazia, CEO ControlTek.
---
Suggested Items
11/30/2023 | BUSINESS WIRE
Ciena, a U.S.-based networking systems, services and software company, is adding domestic manufacturing through an expanded agreement with global diversified manufacturer Flex.
11/30/2023 | Keysight Technologies, Inc.
Keysight Technologies, Inc. announces that Arbe has selected the E8719A Radar Target Solution (RTS) to test the Arbe 4D imaging radar chipset for automotive applications.
11/29/2023 | TT Electronics
TT Electronics, a global provider of custom power solutions and engineered technologies, has announced that its Power and Control business has officially opened its new state-of-the-art research, development and manufacturing facility.
11/29/2023 | Dana Korf -- Column: Dana on Data
November's issue of Design007 Magazine had an excellent theme that evolved around design simplification. There were exceptionally good articles about how to reduce over-constrained or needlessly complex designs. One significant time-consuming category is the creation of many design files and drawings which lead to lengthy creation and interpretation time along with the considerable time to resolve conflicting or erroneous information.
11/29/2023 | Anaya Vardya -- Column: Standard of Excellence
To sustain a standard of excellence, it's equally important to look at both what we're doing today as well as what we'll do in the future. In other words, plan ahead. In that spirit, I thought it would be prudent to peek into the future and talk about what a printed circuit board fabrication facility with a "standard of excellence" will look like five years from now.