SMTA 'Members of Distinction' Awards Announced
September 13, 2023 | SMTA
Estimated reading time: 2 minutes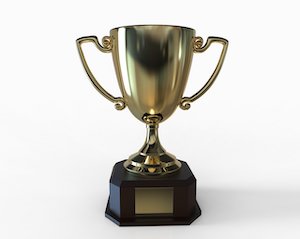 The SMTA is proud to honor the 2023 "Members of Distinction" award recipients who have shown exceptional dedication to the association and the electronics manufacturing industry.
The association's highest honor, the Founder's Award, recognizes members who have made exceptional contributions to the industry, as well as support and service to the SMTA. This year, the organization selected Bill Barthel, Plexus Corp. (retired) to receive this prestigious award. Bill's involvement in the SMTA spans more than 25 years taking on many leadership roles including committee member, a chapter officer and one of the founding members of the Wisconsin Chapter, as well as a past SMTA President and member of the Board of Directors. He led the association through major global expansion, strategic industry collaboration, and leadership transition.
The Member of Technical Distinction Award recognizes individuals who have made significant and continuing technical contributions to the association. This year the Awards Committee selected Hongwen Zhang, Ph.D., Indium Corporation, as the recipient of this award. Dr. Zhang has presented numerous technical papers at SMTA conferences and chapter meetings over the years and also published in the Journal of SMT.
The Excellence in Leadership Award honors strong leaders who continue to support and elevate the association. This year the award goes to Mike Kreiter, Rockwell Automation. Mike joined SMTA in 2004 and has been an officer in the local Wisconsin Chapter for many of those years, holding most if not all roles, including president. His efforts have been a significant reason the Wisconsin chapter has consistently achieved gold, silver, and bronze status since 2018.
The Excellence in International Leadership Award recognizes members who have provided outstanding support and leadership to the SMTA's international members, chapters, or educational programs. The recipient selected for this award is Rajeev Kulkarni, Momentive Performance Material. Rajeev joined SMTA in 2008 and is a founding member of the SMTA India – Bangalore Chapter, supporting its growth for the past decade as well as supporting association activities globally.
ZESTRON Corporation received the SMTA+ Corporate Partnership Award this year. As a Corporate Silver member, ZESTRON has shown support at every level of the association from supporting global and chapter leadership positions to technical contributions for conferences and committees, and as an exhibitor at almost every expo throughout the year. They embody the SMTA mission by encouraging employees to become members, attend meetings and share their knowledge. ZESTRON Corporation is most deserving of this honor.
SMTA has recognized exceptional individual and corporate members for their immeasurable contributions to the association since 1994.
---
Suggested Items
11/30/2023 | Indium Corporation
Indium Corporation is pleased to announce several key hires and promotions within its global Supply Chain Management team to ensure the efficient and timely delivery of materials for its customers. Markus Roas has joined the company as Business Unit Manage.
11/10/2023 | Indium Corporation
Indium Corporation is pleased to announce that Jim McCoy has been promoted to the position of Product Manager for Engineered Solder Materials (ESM). 
10/25/2023 | Indium Corporation
Indium Corporation has earned a Mexico Technology Award for its new low-voiding, Pb-free solder paste,
10/23/2023 | Indium Corporation
Indium Corporation proudly celebrated the first eight graduates of its apprenticeship program during an event at the company's Lincoln Avenue facility in Utica on October 18, 2023.
10/03/2023 | Indium Corporation
Indium Corporation, an international electronics materials refiner, smelter, manufacturer, and supplier, is proud to announce the acquisition of SAFI-Tech, a metal microcapsule technology innovator specializing in supercooling technology.