Books

Featured Books

smt007 Magazine

Latest Issues

Current Issue

Chips Don't Float

In Europe and the U.S., legislation is under way to revitalize PCB fabrication and packaging. What is the status of this work, and how specifically does this change the industry landscape for EMS companies? What will help keep us afloat?

Flying High With Digital Twin

The opportunity to use manufacturing simulation as a test bed for job planning and process optimization brings continuous improvement into the modern age. This may be an all-or-nothing type of project, but it's worth the investment.

Artificial Intelligence

In this issue, we (and AI) explored how and when artificial intelligence plays a role in manufacturing today. Whether on the factory floor, or in the front office, AI applications are emerging and changing how we approach planning, processes and problem solving.

Columns

Latest Columns

||| MENU
SMTA 'Members of Distinction' Awards Announced
September 13, 2023 | SMTA
Estimated reading time: 2 minutes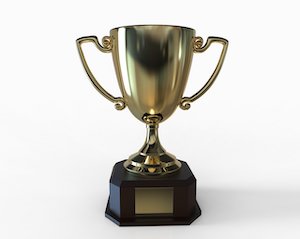 The SMTA is proud to honor the 2023 "Members of Distinction" award recipients who have shown exceptional dedication to the association and the electronics manufacturing industry.
The association's highest honor, the Founder's Award, recognizes members who have made exceptional contributions to the industry, as well as support and service to the SMTA. This year, the organization selected Bill Barthel, Plexus Corp. (retired) to receive this prestigious award. Bill's involvement in the SMTA spans more than 25 years taking on many leadership roles including committee member, a chapter officer and one of the founding members of the Wisconsin Chapter, as well as a past SMTA President and member of the Board of Directors. He led the association through major global expansion, strategic industry collaboration, and leadership transition.
The Member of Technical Distinction Award recognizes individuals who have made significant and continuing technical contributions to the association. This year the Awards Committee selected Hongwen Zhang, Ph.D., Indium Corporation, as the recipient of this award. Dr. Zhang has presented numerous technical papers at SMTA conferences and chapter meetings over the years and also published in the Journal of SMT.
The Excellence in Leadership Award honors strong leaders who continue to support and elevate the association. This year the award goes to Mike Kreiter, Rockwell Automation. Mike joined SMTA in 2004 and has been an officer in the local Wisconsin Chapter for many of those years, holding most if not all roles, including president. His efforts have been a significant reason the Wisconsin chapter has consistently achieved gold, silver, and bronze status since 2018.
The Excellence in International Leadership Award recognizes members who have provided outstanding support and leadership to the SMTA's international members, chapters, or educational programs. The recipient selected for this award is Rajeev Kulkarni, Momentive Performance Material. Rajeev joined SMTA in 2008 and is a founding member of the SMTA India – Bangalore Chapter, supporting its growth for the past decade as well as supporting association activities globally.
ZESTRON Corporation received the SMTA+ Corporate Partnership Award this year. As a Corporate Silver member, ZESTRON has shown support at every level of the association from supporting global and chapter leadership positions to technical contributions for conferences and committees, and as an exhibitor at almost every expo throughout the year. They embody the SMTA mission by encouraging employees to become members, attend meetings and share their knowledge. ZESTRON Corporation is most deserving of this honor.
SMTA has recognized exceptional individual and corporate members for their immeasurable contributions to the association since 1994.
---
Suggested Items
09/22/2023 | Ronald C. Lasky -- Column: Maggie Benson's Journey
Editor's note: Indium Corporation's Ron Lasky continues this series of columns about Maggie Benson, a fictional character, to demonstrate continuous improvement and education in SMT assembly. In this installment, Paul LaCroix tests his math skills in determining how much to spend on a component placement machine and what his earning potential might be.
08/29/2023 | Gen3
Gen3, Global leader in SIR, CAF, Solderability, Ionic Contamination & process optimization equipment, is excited to announce its participation at the 24th European Microelectronics & Packaging Conference (EMPC) taking place Sept. 11-14, 2023 at the Wellcome Genome Campus, Hinxton, near Cambridge, UK.
08/29/2023 | Indium Corporation
Indium Corporation Senior Area Technical Manager Jason Chou will present at SEMICON Taiwan on September 7, in Taipei, Taiwan.
08/24/2023 | IPC
IPC Day Romania: Build Electronics Better with Standards and Solutions, Conference Powered by Flex, which will be held on Sep 27, 2023 at 12:00pm and Sep 28, 2023 at 6:00pm EEST, will provide a unique opportunity to learn about the latest advancements in electronics manufacturing, participate in industry discussions, and network with a community of professionals dedicated to building electronics better.
08/24/2023 | Indium Corporation
Indium Corporation is proud to showcase its innovative products and expertise for the rapidly evolving electric vehicle manufacturing and e-Mobility market at productronica India, September 13-15, in Bengalaru.