Books

Featured Books

design007 Magazine

Latest Issues

Current Issue

Rigid-flex: Designing in 3D

In this month's issue, our expert contributors share their best tips, tricks and techniques for designing rigid-flex circuits. If you're a rigid board designer considering moving into the 3D world of rigid-flex, this issue is just what the doctor ordered!

Simulation, Analysis, and AI

Getting today's designs "right the first time" is critical, especially with costly advanced PCBs. Simulation and analysis software tools can help you in the fight to eliminate respins. They're not magical, but they can predict the future of your design.

Advanced, Complex & Emerging Designs

This month, our contributors focus on designing PCBs with advanced, complex and emerging technologies. We investigate design strategies for boards that are on the cutting edge of technology, or crazily complex, or so new that designers are still writing the rules as they go.

Columns

Latest Columns

||| MENU
Cadence Next-Gen AI-Driven OrCAD X Delivers Up to 5X Faster PCB Design with Cadence OnCloud
September 13, 2023 | Cadence Design Systems, Inc.
Estimated reading time: 2 minutes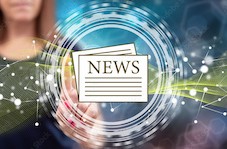 Cadence Design Systems, Inc. announced the new Cadence OrCAD X Platform, a cloud-enabled system design solution that offers transformative improvements in ease of use, performance, automation and collaboration. The new OrCAD X Platform streamlines the system design process and empowers designers through cloud scalability and AI-powered placement automation technology, enabling up to 5X reduction in design turnaround time.
With significantly higher productivity enabled by cloud-connected capabilities—including data management, collaborative layout design and a new easy-to-use layout environment optimized for small and medium businesses—this next-generation platform includes everything in the OrCAD platform and more. Supercharged with powerful layout productivity improvements based on the Cadence Allegro® X Platform, it provides complete backward data compatibility with OrCAD and Allegro technologies.
The new OrCAD X platform provides the following benefits:
Cloud-enabled: Improves productivity with real-time access to data management via the Cadence OnCloud Platform. Data storage and management through a cloud login enables a hybrid work environment across the desktop and the cloud, reducing infrastructure costs for the user.
Ease of use: Optimized for small and medium businesses, the OrCAD X platform offers a new, easy-to-learn and easy-to-use PCB layout canvas while retaining the power of industry-proven engines. New cloud-based licensing options are available as well as many user-experience enhancements from installation through design. The dynamic creation of manufacturing documentation provides a real-time view of fabrication details throughout the entire design process.
Faster turnaround time: Significantly enriched electrical constraints, performance improvements and integration with the broader Cadence system design and analysis portfolio enable faster time to market.
Collaboration: Cloud-hosted collaboration allows multiple designers to work concurrently on the same layout design.
The OrCAD X platform can access automated placement through the Allegro X AI system, which enables transformative placement time reduction from days to minutes. Users can achieve these placement time reductions while simultaneously addressing signal integrity, power integrity and thermal design effects during placement, routing of critical signals and the generation of power planes.
"Cadence is committed to delivering optimal system design solutions that incorporate the power of generative AI and the cloud to enable the fastest turnaround times," said Michael Jackson, corporate vice president of R&D in the Custom IC & PCB Group at Cadence. "The new OrCAD X platform will have a transformative impact, offering customers greater productivity through ease of use, cloud-enabled data management, AI-powered automation, improved engine performance and integration with Cadence's system design and analysis product portfolio."
The AI-based OrCAD X platform supports Cadence's Intelligent System Design™ strategy, which enables customers to accelerate system innovation. Customers can learn more about the OrCAD X platform at the PCB West 2023 conference and exhibition, September 19-22 in Santa Clara, Calif. or by visiting Cadence's website.
---
Suggested Items
09/27/2023 | Brad Griffin, Cadence Design Systems
Another challenge for SerDes is losses within the channel design. At high speeds, dielectric material can be very lossy, making the appropriate selection of the right material, length, etc., critical for the channel. Many questions about stackup, trace widths, and height from the ground plane need to be defined up front. Simulating a signal with a topology explorer tool extracted from the design can be used to set up and run sweep parameters and push min/max length/spacing values into the Allegro schematic constraint manager (system capture).
09/27/2023 | Keysight Technologies, Inc.
Keysight Technologies, Inc. introduces Keysight EDA 2024, a tightly integrated suite of electronic design automation (EDA) software tools that ensures first pass success.
09/27/2023 | I-Connect007 Editorial Team
Oved Shapira is CEO of PCB Technologies, the Israeli-based printed circuit provider. PCB Technologies has recently invested in facilities and expertise to design, fabricate, and assemble substrates, a key component for advanced packaging technologies. Oved spoke with Barry Matties and Nolan Johnson about how advanced packaging will influence the industry. He said it will shift everything, including design, fabrication, assembly techniques, and capital equipment development. Some of these shifts might be subtle, and others more seismic. Whatever the changes, Oved says it's coming.
09/27/2023 | Transition Automation, Inc.
Transition Automation, Inc. has improved the unique Paste Retainer System that is included in the company's line of squeegee holder systems.
09/26/2023 | Cadence Design Systems, Inc.
Cadence Design Systems, Inc. announced the expansion of its node-to-node design migration flow based on the Cadence® Virtuoso® Studio, which is compatible with all TSMC advanced nodes, including the latest N3E and N2 process technologies.