Books

Featured Books

smt007 Magazine

Latest Issues

Current Issue

Chips Don't Float

In Europe and the U.S., legislation is under way to revitalize PCB fabrication and packaging. What is the status of this work, and how specifically does this change the industry landscape for EMS companies? What will help keep us afloat?

Flying High With Digital Twin

The opportunity to use manufacturing simulation as a test bed for job planning and process optimization brings continuous improvement into the modern age. This may be an all-or-nothing type of project, but it's worth the investment.

Artificial Intelligence

In this issue, we (and AI) explored how and when artificial intelligence plays a role in manufacturing today. Whether on the factory floor, or in the front office, AI applications are emerging and changing how we approach planning, processes and problem solving.

Columns

Latest Columns

||| MENU
ECD Engineering Team Expands with Addition of Software Development Engineer
September 18, 2023 | ECD
Estimated reading time: 1 minute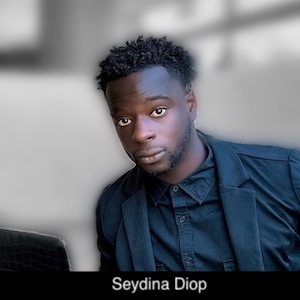 ECD announced that Seydina Diop has joined the company's growing engineering team as a Software Engineer II. This is the second ECD engineering hire in less than a year, as the company has committed to—and is achieving—an accelerated product development roadmap.
Diop, an experienced full-stack software developer who has been writing code since childhood, brings over ten years of experience to the ECD team. He previously worked for an online design goods marketplace where he managed the company's social media presence and provided technical support, metrics analysis, and troubleshooting to improve the user experience. His unique skill set unites back-end and front-end technical knowledge with artistic presentation, bringing operational robustness and user perspective to his craft.
"I describe myself as having an engineer's brain with an artist's eye," comments Diop. "It's one thing to understand and be able to develop technically sound code. It's quite another to marry that skill with artistic conceptualization to ensure the user experience is visually rich, intuitive, and consistent across multiple platforms. That's what I intend to help deliver for ECD users."
Initially focused on enhancements to the company's popular OvenSENTINEL™ continuous reflow soldering monitoring technology, Diop's future assignments include the development of baking-centric profiling software, portfolio-wide MAP profiling software upgrades, and adding customer-requested features to several popular ECD products.
Micheal Pliska, ECD Director of Engineering, says, "Seydina is a great addition to our team, allowing us to bring key software responsibilities in-house which has tightened the feedback loop and enabled fast implementation. He's already been instrumental in adding OvenSENTINEL product support for global regions and has begun working on major upgrades to other ECD product lines."
Diop holds a B.S. in computer science and is proficient in multiple front-end, back-end, and database programming languages, including HTML, CSS, JavaScript, Python, C#, C++, and SQL, among others. He is based in ECD's Milwaukie, Oregon headquarters.
---
Suggested Items
12/07/2022 | ECD
ECD announced that it has hired Michael Pliska as its new Director of Engineering, supporting all product lines and market sectors.
06/14/2021 | Atotech
Atotech, a global supplier of specialty chemicals, equipment, software, and services announced that it will be presenting at the upcoming Global Semiconductor & Electronics Forum on Semiconductor innovation, Thursday, June 17, 2021.
10/27/2017 | ECD
At this year's productronica event in Munich, Germany, ECD will showcase its award-winning thermal profiling technologies, including the broad portfolio of M.O.L.E. thermal profilers, wave soldering test pallets and reflow oven performance verification tools.
07/11/2017 | IPC
On June 26, 2017, the European Union (EU) finalized "Guidelines on non-financial reporting," to support companies in fulfilling their reporting obligations under current non-financial disclosure requirements.
01/05/2017 | IPC
The Organization for Economic and Cooperative Development (OECD) is currently developing a general OECD Due Diligence Guidance for Responsible Business Conduct and Companion to the Due Diligence Guidance to provide practical support to companies on the implementation of the OECD Guidelines for Multinational Enterprises.