Estimated reading time: 4 minutes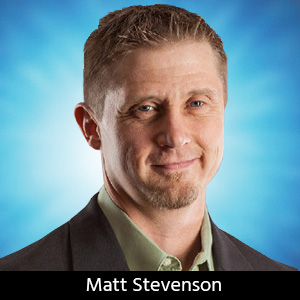 September 21, 2023
Connect the Dots: Best Practices for Prototyping
PCB prototyping is a critical juncture during an electronic device's journey from concept to reality. Regardless of a project's complexity, the process of transforming a design into a working board is often enlightening in terms of how a design can be improved before a PCB is ready for full production.
But the PCB design needs to be carefully created and thoroughly tested before moving to prototype. Initial board testing usually happens with CAD tools and circuit simulator software. These tools tend to focus on high speed, high frequency, mixed signals, and even RF designs. Many of them represent a sizable investment for a startup or smaller electronics manufacturer hoping to take advantage of their testing features. There are numerous cost-effective testing tools, so it makes sense to do your research and find one that meets your needs and means.
There are a few different approaches to prototyping. They range from simple DIY options to partnering with a commercial prototype fabricator.
Criteria for Choosing Your Prototyping Approach
Since no two projects are the same, your approach to prototyping should be flexible. Your needs will be different every time depending on project complexity and timeline. Do you need a quick turnaround time? Will it be faster for you to use a DIY prototyping technique? Or is your board design complex enough to require a full menu of prototyping services?
Iterative Prototyping
Prototyping often takes multiple iterations. Your first design and your first PCB may fail or not operate to specifications. With iterative prototyping, you lay out your physical components to make sure your design actually does what you want. If it doesn't work as desired, adjust the design and repeat the process. You will use actual ICs and components and try various designs until a prototype finally works. When you have a working prototype, you can copy the modified design back into your CAD software.
Today, most small projects start off with something like an Arduino, a handful of components and jumper wires, and a solderless breadboard. The resulting rat's nest can be difficult to turn into a PCB design, however, which is why you will want to quickly move to something closer to a finished PCB.
DIY: Doing It Yourself
Solderable prototyping boards are perfect for your early DIY prototype. They come in both set form factors and perforated sheets that allow you to pick a custom size for your prototype board. You can find good walkthroughs for planning IC and component layout for your first prototype using a blank board and Kynar wire.
If you're in the mood for really taking your DIY prototype to the next level, you can always try making your own PCB at home. This requires getting a blank PCB, special transfer paper, etching chemicals, a power drill, and a lot of patience and careful work. You can also create your own PCB at home with a CNC mill, which lets you skip the chemical etching step.
Pro Tip: If you do decide to make your PCB at home, just be careful with the chemicals. They require special handling and disposal, meaning you can't just pour them down the drain and hope they don't eat a hole in your pipes. You'll end up subject to massive fines and find yourself in desperate need of a plumber.
Fabricated PCB Prototypes
When your design has progressed far enough, it's time to turn your design into a professionally fabricated PCB. When preparing your design for printing, you will need to understand that every manufacturer has different capabilities, requirements, and turnaround time. You'll need to take all these into account to manage your project efficiently.
If you already have your manufacturer identified, keep all this in mind from the very beginning of the design process. You don't want to get to the fabrication stage of prototyping and realize at the last minute you've overstepped your manufacturer's limitations.
Picking the Right Partner or Service
If your project is complex, especially if it is a brand-new design, you will want to consider expert help. Consult with your manufacturing partner for help with layout review.
Rapid prototyping fabrication services can help shorten the turnaround on complicated designs, which saves money during production while helping you stay on schedule. However, just because you can get boards quickly from a manufacturer doesn't mean you always should.
Look for manufacturing partners that can provide detailed, comprehensive feedback on your PCB design before your prototypes are fabricated. Not all do. This will reveal yield or reliability issues with your design, improve the integrity of your production schedule, and ultimately improve the quality of the boards. The manufacturer will also be able to tell you if your design fits within their capabilities and limitations, saving endless prototyping headaches later.
Some PCB manufacturers offer multiple prototyping services that range from basic service all the way up to custom PCB manufacturing including DFM checks and access to experts who can advise on design improvements.
Conclusion
Prototyping is a necessary step on the road to production, so it's important to pick the right strategy for your project. An approach that works for one board may not be right for the next, and it will take time and experience to know which strategy is the best fit for each case.
Be flexible in your approach to prototyping options. Whether you choose to etch your own prototypes in your garage or engage professional experts from your PCB manufacturer, remember to plan ahead and don't get discouraged if one prototype is not enough.
This column originally appeared in the September 2023 issue of Design007 Magazine.