Books

Featured Books

smt007 Magazine

Latest Issues

Current Issue

Attracting New Talent

To get different results in staffing, you must change how you define, promote and recruit your job opportunities. How do you become magnetic to high-quality early-career candidates?

Test and Inspection

Test and inspection methods are undergoing rapid change. In this issue, we consider the influence of AOI, AI, and human eyes. How exactly are these pieces of the puzzle changing the role of test and inspection?

Chips Don't Float

In Europe and the U.S., legislation is under way to revitalize PCB fabrication and packaging. What is the status of this work, and how specifically does this change the industry landscape for EMS companies? What will help keep us afloat?

Columns

Latest Columns

||| MENU
KYZEN Prioritizes Process Control and New AQUANOX A4618 at SMTAI
September 26, 2023 | KYZEN'
Estimated reading time: 1 minute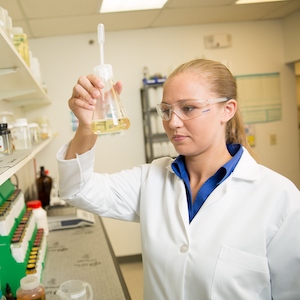 KYZEN, the global leader in innovative environmentally friendly cleaning chemistries, will exhibit at SMTA International from Oct. 9-12, 2023, at the Minneapolis Convention Center in Minnesota.
Visit the KYZEN cleaning experts on-site in Booth #1501 to learn more about AQUANOX A4618, their newest ground-breaking aqueous cleaning solution, and its compatibility with the powerful KYZEN Process Control System (PCS).
AQUANOX A4618 is designed to address the challenges of cleaning contemporary lead-free flux residues while achieving pristine, mirrored solder finishes. KYZEN PCS, the world's only complete concentration monitoring and control system, effectively controls, monitors and automatically reacts to dynamic changes in wash bath concentration. Together, the superior cleaning capabilities of AQUANOX A4618 and the efficacy of KYZEN PCS allow users to maximize their aqueous cleaning process while maintaining a low cost of ownership and exceptional material compatibility.
KYZEN cleaning experts will also share their insights and expertise with presentations at the SMTAI Technical Conference on the following topics:
- Monday, Oct. 9, 2:00 – 2:30 PM "Engineering Curiosity and Why it is a Must for Mission Critical Manufacturing" presented by Adam Klett, Ph.D., KYZEN Director of Science. Room 200 A/B
- Thursday, Oct. 12, 10:30 PM – 12:00 PM: "Performance Comparison of Contemporary Stencil Coatings and Under Wipe Solvents on 0.4mm BGA Packages" presented by Debbie Carboni, KYZEN Global Product Line Manager - Electronics. Room 200 C​​
---
Suggested Items
11/28/2023 | Dana Korf -- Column: Dana on Data
November's issue of Design007 Magazine had an excellent theme that evolved around design simplification. There were exceptionally good articles about how to reduce over-constrained or needlessly complex designs. One significant time-consuming category is the creation of many design files and drawings which lead to lengthy creation and interpretation time along with the considerable time to resolve conflicting or erroneous information.
11/28/2023 | Real Time with...productronica
Pete Starkey speaks with Frederic Soulier and Damien Boureau from Altix and MGI Digital Technology. The combined expertise of two innovative companies lead to a radically simplified digital solution for solder mask and additive processes in one machine.
11/28/2023 | Yamaha Robotics
Yamaha Robotics has revealed the YRM20DL dual-lane mounter for the first time in Europe at Productronica 2023, and also introduced new features of its powerful smart-factory software tools.
11/28/2023 | TrendForce
TrendForce's latest research into the HBM market indicates that NVIDIA plans to diversify its HBM suppliers for more robust and efficient supply chain management. Samsung's HBM3 (24GB) is anticipated to complete verification with NVIDIA by December this year.
11/27/2023 | Amphenol Invotec
Amphenol Invotec a leading manufacturer of advanced, high technology printed circuit boards, is proud to announce this month that it has achieved ISO/IEC 27001 certification for its information security management.