Books

Featured Books

design007 Magazine

Latest Issues

Current Issue

Simplification

On the subject of simplification, our expert contributors explain how to design PCBs without making them complex and over-constrained—whatever the level of technology. In addition, we discuss the effect your decisions and tradeoffs have on design complexity.

The Standards of Design

Our expert contributors discuss how PCB designers can utilize standards to save time and money, not to mention frustration. We also spotlight the newly updated version of the IPC Checklist, a handy guide that illustrates which standards cover which topics, from front-end design through assembly.

Rigid-flex: Designing in 3D

In this month's issue, our expert contributors share their best tips, tricks and techniques for designing rigid-flex circuits. If you're a rigid board designer considering moving into the 3D world of rigid-flex, this issue is just what the doctor ordered!

Columns

Latest Columns

||| MENU
The End of Solder?
September 28, 2023 | Nolan Johnson, I-Connect007
Estimated reading time: Less than a minute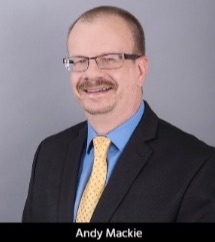 The practical question around CHIPS Act development and electronics assembly is, "Will this change how we do business?" Indium Corporation's Dr. Andy Mackie sat down with Nolan Johnson to share what he sees as emerging answers to that question from his perspective as an expert in electronics assembly and packaging, and as a participant in standards development through IPC, JEDEC, and SEMI.
When we talk about the CHIPS Act, that leads to a discussion about the assembly process, as they seem so interrelated.
Certainly. As the CHIPS Act money started rolling out last year, IPC hosted a conference in Washington, D.C. to point out that semiconductor chips do not exist in a vacuum; they are part of an electronics ecosystem that includes interconnection and protection. Therefore, U.S.-based packaging and assembly would be needed, alongside U.S. chip fabrication. This appeared to be news to many. The role of solder in advanced packaging has been changing over the years, but solder will continue to be needed.
To read this entire conversation, which appeared in the September 2023 issue of SMT007 Magazine, click here.
---
Suggested Items
12/05/2023 | Amkor Technology
Amkor Technology, Inc., a leading provider of semiconductor packaging and test services, has announced its plan to build an advanced packaging and test facility in Peoria, Arizona.
11/30/2023 | Keysight Technologies, Inc.
Keysight Technologies, Inc. announces that Arbe has selected the E8719A Radar Target Solution (RTS) to test the Arbe 4D imaging radar chipset for automotive applications.
11/27/2023 | IPC
IPC welcomes the actions outlined today by the U.S. Government "to strengthen supply chains critical to America's economic and national security."
11/22/2023 | IPC
The U.S. Government's announcement of a national strategy for "advanced packaging" under the CHIPS for America Program is a big step toward ensuring the resiliency and security of the U.S. supply chain for advanced electronics.
11/09/2023 | Keysight Technologies, Inc.
Keysight Technologies, Inc. has validated the first protocol conformance test case for 3rd Generation Partnership Project (3GPP) Release 17 (Rel-17) standards for non-terrestrial networks using narrowband internet of things (NB-IoT) technology.