Books

Featured Books

design007 Magazine

Latest Issues

Current Issue

Odd Geometries

In this issue, we discuss some of the challenges, pitfalls and mitigations to consider when designing non-standard board geometries. We share strategies for designing odd-shaped PCBs, including manufacturing trade-offs and considerations required for different segments and perspectives.

Simplification

On the subject of simplification, our expert contributors explain how to design PCBs without making them complex and over-constrained—whatever the level of technology. In addition, we discuss the effect your decisions and tradeoffs have on design complexity.

The Standards of Design

Our expert contributors discuss how PCB designers can utilize standards to save time and money, not to mention frustration. We also spotlight the newly updated version of the IPC Checklist, a handy guide that illustrates which standards cover which topics, from front-end design through assembly.

Columns

Latest Columns

||| MENU
Technica USA to Distribute Symtek Automation Asia Co., Ltd's Automation Systems and Technology
October 4, 2023 | Technica USA
Estimated reading time: 2 minutes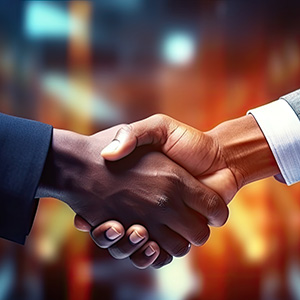 Technica USA announced it has reached a Master Distribution Agreement with SAA to promote and support automation systems & technology offered by SAA.
SAA (www.saa-symtek.com) is a leading global company specializing in innovative automation systems and processes with its core competencies and technologies in the rigid and flex printed circuit board, substrates and semiconductors industries. The company has successfully developed intelligent manufacturing systems over the last 24 years integrating robotics, wireless communication, big data processing and material management systems such as AGV or RGV assist.
Frank Medina, president of Technica USA, stated, "We are very proud to have found a partner like SAA to help our customers achieve a more systematic approach to their manufacturing process. Because of our position in the printed circuit assembly market, we have observed the success facilities have reached by implementing smart factory automation and communication. We understand the power of both hardware and software in this market and believe Technica & SAA will be able to bring the same level of knowledge and expertise necessary to assist our customers in the PCB and substrate markets to become more automated and cost effective in their manufacturing processes."
Wang Nien-Ching, general manager of SAA Co., Taoyuan City, Taiwan, commented, "We are happy to have partnered with an experienced distributor like Technica. They have vast knowledge of the PCB and substrate process and are positioned well to provide the proper sales and service support for our product line in this market. Through our collaboration with Technica, we believe that SAA's products can be more effectively promoted in the North American market, further expanding our influence in this critical region. We look forward to this partnership opportunity and believe it will bring significant value to our customers and business."
Medina added, "With over 305 patents, 1,000 employees and 369,600 square feet of manufacturing space, it will further expand its capacity to 704,700 square feet in two years. SAA is a strong, well-disciplined, and organized company. Both companies are excited about the opportunity to work together and expand the SAA footprint in the North American market. We are looking forward to integrating SAA's expertise and tools with our other supply partners automation offerings in order to provide our customers with a complete automation solution."
About Technica USA
Technica, USA provides the highest quality equipment and process materials, manufactured worldwide, for the printed circuit board fabrication and SMT assembly markets. For more information on Technica, USA, please contact Jason Perry at 1-408-240-5950 or visit our web site at www.technica.com.
---
Suggested Items
12/08/2023 | Indium Corporation
Indium Corporation Senior Area Technical Manager for East China Leo Hu is scheduled to deliver a presentation on the application of new soldering thermal interface materials (TIMs) in advanced packaging at SiP China Conference 2023 on December 13 in Shanghai.
12/04/2023 | Transition Automation
Transition Automation, Inc. recently received a large order for Advanced Holder and Blade Assemblies compatible with DEK printers from Rotec BV in Belgium.
11/29/2023 | ICAPE Group
ICAPE Group, a global technology distributor of printed circuit boards (PCB), announced the acquisition of 100% of the assets of Bordan Electronic Consult, a German company specializing in the design of "custom-made" technical parts.
11/29/2023 | Real Time with...productronica
Technical Editor Pete Starkey and Aismalibar's Eduardo Benmayor reflect on opportunities and challenges for thermal management and the battery industry and discusses Aismalibar's product solutions.
11/23/2023 | Wurth Electronics
Wurth Electronics New Zealand Ltd., the 37th subsidiary of Würth Elektronik, officially celebrated with an opening ceremony.