Books

Featured Books

smt007 Magazine

Latest Issues

Current Issue

Economic Headwinds

This issue takes stock of the current economic outlook and how companies are using current conditions to move themselves through technological evolutions, workforce shifts, and financial changes. Even with these headwinds, there's forward progress to be made.

Attracting New Talent

To get different results in staffing, you must change how you define, promote and recruit your job opportunities. How do you become magnetic to high-quality early-career candidates?

Test and Inspection

Test and inspection methods are undergoing rapid change. In this issue, we consider the influence of AOI, AI, and human eyes. How exactly are these pieces of the puzzle changing the role of test and inspection?

Columns

Latest Columns

||| MENU
Building a Company Legacy Through Internship
November 20, 2023 | I-Connect007 Editorial Team
Estimated reading time: 2 minutes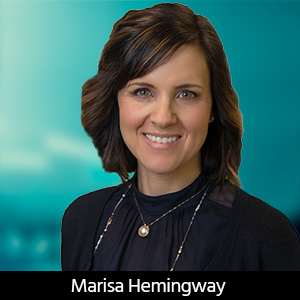 Schweitzer Engineering Laboratories (SEL) has managed internship programs effectively since the company's inception. SEL's deep roots into the higher education institutions in eastern Washington and western Idaho come from years of collaboration; they demonstrate what can happen over time when an internship program is consistently managed in the manufacturing environment. It helps to keep in mind that educational institutions like to promote their programs by citing statistics, such as how many graduates have jobs waiting for them at graduation; programs like this one at SEL help create those statistics, but you need not be a large company to make a difference.
In this interview, we talk with Marisa Hemingway, university relations manager, and EMa Freiburger, who started her career as an intern at SEL and now directly manages the intern program. They are both involved with internships and are very committed to the success of the program.
Nolan Johnson: SEL has run its internship program for quite some time now. Could you introduce us to the mission, scope, and role?
Marisa Hemingway: SEL was founded by Dr. Ed Schweitzer, who was a faculty member prior to SEL and had a passion for education. So, we have had interns since the company was established. In fact, our "chief people officer" started as an intern 21 years ago.
The goal of our program is to provide meaningful work experiences in a professional and supportive environment for students as they prepare to launch their careers. We believe that our program is differentiated because our interns are solving real problems. Our CEO Dave Whitehead likes to say, "If you have a problem you can't solve, give it to an intern." It recognizes the fresh perspective they bring. They don't know to be scared, they're just thinking outside the box.
Our hope is these students will eventually work for us, but even if they don't, we want to give them a really positive, first career experience that they can take with them.
Johnson: How does the internship program affect the community in your region?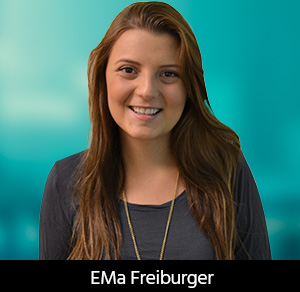 EMa Freiburger: There are a few ways we have influence in the community. First, we offer internships for students ranging from high school to PhD-level education. Second, we encourage our interns to be engaged and involved in SEL; we treat them just as any other employee. They are invited to attend events, seek out opportunities, get involved with student and community groups, etc. Community is built into our intern programming. Third, we ensure they have a connection to peers who are going through similar stages of their career development.
We have interns all around the world: Mexico, Brazil, and across the United States. We strive to keep them connected to interns in Pullman, Washington, and Lewiston, Idaho, as well. I've heard senior management say that we are the number one consumer of electrical engineering grads from Washington State University.
Hemingway: We're midway through career fair season and fall recruitment, so we're recruiting a lot of interns at WSU and schools all over the country. We have more than 450 WSU alumni working at SEL right now.
To read this entire conversation, which appeared in the November 2023 issue of SMT007 Magazine, click here.
---
Suggested Items
09/27/2023 | HyRel
HyRel Technologies, a global provider of quick turn semiconductor modification solutions, is proud to announce that Brian Watson, the company's Founder and President, will be a featured presenter at SMTA International. The event is scheduled to take place on Tuesday, October 10.
08/17/2023 | HyRel
HyRel Technologies, a global provider of quick turn semiconductor modification solutions, is pleased to announce the successful completion of its inaugural internship program.
06/23/2023 | Summit Interconnect, Inc.
Aspiring young professionals began their interships at Summit's Santa Ana location. The day was filled with orientation sessions, team introductions, and a tour of the facility.
05/01/2023 | Hannah Nelson & Paige Fiet -- Column: The New Chapter
How do we retain the best talent with an ever-changing workforce? Employees seem to be switching companies almost as soon as they are hired, which leaves many employers struggling to retain a qualified workforce. I believe the answer lies in a stronger onboarding process that showcases a positive work environment and fosters growth among new hires. Here are four ways that companies can do that.
01/09/2023 | IMI
Another partnership project has been completed with a new batch of students from Brigham Young University Hawaii (BYU-H) and the Learning and Development group of IMI.