Books

Featured Books

pcb007 Magazine

Latest Issues

Current Issue

The Registration Sweet Spot

Registration is underrated and underappreciated. The key is to ensure proper registration from layer to layer across the entire printed circuit board. It's a holistic process requiring anticipation, prediction, precise attention at each step, and detailed data tracking and monitoring.

High-reliability Fabrication

In this month's issue, our expert contributors discuss the latest in technologies, trends, complexities and resources regarding high-reliability fabrication.

Finding Ultra

New demands on PCB fabrication, namely advanced packaging, ultra high density interconnect (UHDI), and new specialty materials, are converging, changing the landscape of our business. Is it time to start paying close attention to this convergence?

Columns

Latest Columns

||| MENU
Estimated reading time: 4 minutes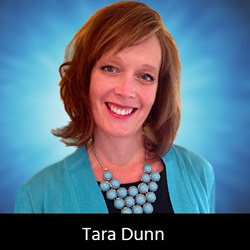 December 28, 2016
Flex Talk: A Glimpse into PCB Sales
Here is a little sneak peek into the daily life of a PCB salesperson.
Prospecting:
Somebody who is not in PCB sales might get a little laugh, but those of us in the trenches see this and and think, haha, is that me? Yes, it is! It is incredibly hard to get in touch with PCB buyers or designers and when someone answers the phone, we do a little happy dance. Then if they don't say "no thanks," we are sure they will one day be a customer. We just have to be patient.
When a customer calls:
I know…someone is reading this and thinking, "Really? The PCB salespeople I know like to take long lunches and spend their afternoons golfing. They don't want to help me." Old stereotypes are hard to overcome. But I have been in PCB industry a very long time and have had the privilege of getting to know many PCB salespeople that are very good at what they do. In my opinion that is often because they truly enjoy getting to know their customers and helping to solve problems.
As I was thinking about what I wanted to say about PCB sales in this column, I thought it would be both interesting and educational to ask both customers and manufacturers their thoughts on PCB sales. I was pleasantly surprised at the enthusiastic response I received. 
Question #1: 
In your opinion, what traits do good PCB salespeople have in common?
From PCB Users:
A better than average knowledge of PCB construction
The ability to offer suggestions and solutions when we struggle with a new design and technology need
Respond quickly when there is a request or issue
Provide follow-up to the details so I don't have to worry about what is being completed
Know the line between persistence and annoyance.  PCBs aren't the only thing on my plate
Excellent communication skills
Understands when I call with an issue and helps work with manufacturing or    engineering to resolve the issue so I can focus on other things
Takes the time to learn how we prefer to work and customizes responses to fit as best as possible
In-depth knowledge of the PCB market, new materials, supply issues, etc.,  and provides information on what might be important to us
To recap: Knowledgeable about PCBs and the industry, organized, strong communication skills and customer focused.
From PCB Manufacturers:
Persistence and tenacity to follow through and listen more than they talk
In-depth understanding of the customer, how they like to work and what additional business is available
Respond quickly and thoroughly
Consistently find new opportunities and new business
Great follow-up, know their customers, aggressive when they need to be and very    personable. Did I mention organized?
To recap: Knowledgeable about customers' needs, organized, strong communication skills and brings in new business. These two lists are actually pretty similar
Page 1 of 2