Books

Featured Books

design007 Magazine

Latest Issues

Current Issue

Simplification

On the subject of simplification, our expert contributors explain how to design PCBs without making them complex and over-constrained—whatever the level of technology. In addition, we discuss the effect your decisions and tradeoffs have on design complexity.

The Standards of Design

Our expert contributors discuss how PCB designers can utilize standards to save time and money, not to mention frustration. We also spotlight the newly updated version of the IPC Checklist, a handy guide that illustrates which standards cover which topics, from front-end design through assembly.

Rigid-flex: Designing in 3D

In this month's issue, our expert contributors share their best tips, tricks and techniques for designing rigid-flex circuits. If you're a rigid board designer considering moving into the 3D world of rigid-flex, this issue is just what the doctor ordered!

Columns

Latest Columns

||| MENU
Help Wanted! Our 2017 Industry Hiring Survey
February 3, 2017 | I-Connect007
Estimated reading time: 2 minutes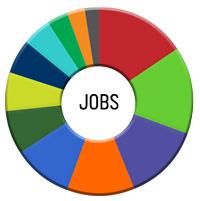 January 2017: This month we conducted an industry survey on plans for hiring during the year. Included here is a summary of the results. We started by simply asking, "Do you plan to hire additional people this year?" More than half of the respondents answered yes while about a third said no—which we take as an optimistic sign that our industry plans to expand in 2017.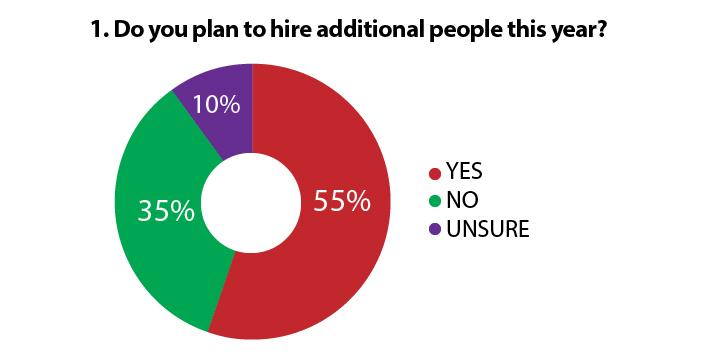 And, while we didn't ask how many people per company, it can be noted by the responses to Question 2 that those companies are planning to hire on average 2.5 people this year.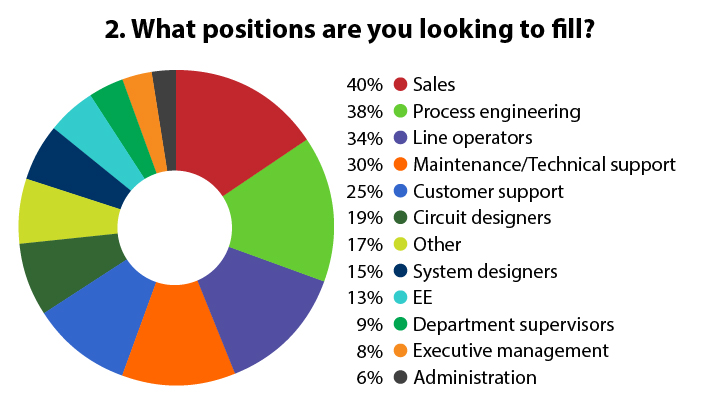 Plus, based on Question 3 responses, a great deal of that will take place in the first half of the year.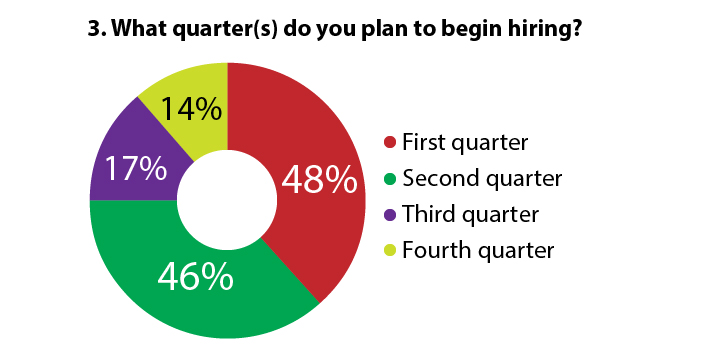 It is interesting to note that the bulk of the planned new hires will be in technical and operations areas (line operators, process engineers and the like) with few in administration and management. As expected, a good number of sales and customer service personnel will also be added. We believe this points to a general flattening of internal structure and a real expansion in the industry.
Page 1 of 2
---
Suggested Items
12/05/2023 | Travis Kelly -- Column: American Made Advocacy
For this month's PCBAA Member Profile, the focus is on Hari Pillai, president, Technology Components, Sanmina. Hari says, "I think I've had a good dose of luck throughout my career. But beyond luck, I had a vision to become a general manager as far back as my undergraduate years. I made all my career decisions based on that. My evaluation criteria was always, "How does this opportunity get me closer to my goal?" Sometimes opportunities come from unexpected places."
12/05/2023 | American Standard Circuits
West Chicago, Illinois-based PCB fabricator American Standard Circuits will be exhibiting at this year's Annual Association of Old Crows International Symposium to be held from December 11 through the 13th in National Harbor, Maryland.
12/05/2023 | Mycronic
Mycronic AB has received an order for an SLX mask writer from a new customer in Asia. The order value is in the range of USD 5-7 million. Delivery of the system is planned for the first quarter of 2025.
12/05/2023 | Robert Erickson and Lorena Villanueva, IPC
About 200 kilometers (125 miles) north of Mexico City lies Queretaro, an area rich in history, with stone streets and public squares, and which twice has been the country's capital. But it's also quickly becoming a global capital of electronics manufacturing, especially aeronautics, and was the location for the first IPC Day Mexico this past June.
12/04/2023 | iNEMI
The third session in iNEMI's Counterfeit Components series which will be hold Thursday, December 7, 2023 / 11:00 a.m.—12:30 p.m. EST (US), will look at emerging technologies for detection and mitigation. We will also look at what is ahead for hardware security and review results of an industry survey regarding experiences with counterfeit components and strategies used to mitigate risk.