Books

Featured Books

smt007 Magazine

Latest Issues

Current Issue

Attracting New Talent

To get different results in staffing, you must change how you define, promote and recruit your job opportunities. How do you become magnetic to high-quality early-career candidates?

Test and Inspection

Test and inspection methods are undergoing rapid change. In this issue, we consider the influence of AOI, AI, and human eyes. How exactly are these pieces of the puzzle changing the role of test and inspection?

Chips Don't Float

In Europe and the U.S., legislation is under way to revitalize PCB fabrication and packaging. What is the status of this work, and how specifically does this change the industry landscape for EMS companies? What will help keep us afloat?

Columns

Latest Columns

||| MENU
Indium's Donna Vareha-Walsh Presents on State of Indium Metal Supply Chain
November 30, 2017 | Indium Corporation
Estimated reading time: 1 minute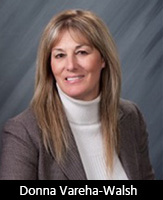 Indium Corporation's Donna Vareha-Walsh, director, Metals Business Unit, shared insights into the global supply and demand for indium at the 2017 Global Minor Metals Forum on November 29 in Chengdu Qinhuang, China. 
Vareha-Walsh's presentation included an overview of the indium metal market, including detailed information on the international indium supply pattern, and analysis of supply and demand trends. In addition, she also outlined the basis for recent price fluctuation. 
"While the price of indium fluctuates, this metal remains in abundant supply to meet current and future market demand globally," Vareha-Walsh explained. "In addition, recycled indium yields remain high with a large percentage of the indium-tin oxide (ITO) volume being recycled annually." 
To learn more about the abundance of indium, visit www.indium.com/indiumabundance. For more information on indium, high-purity indium, and indium alloys, visit www.indium.com/indium.
Vareha-Walsh is responsible for sourcing of critical raw materials such as indium, gallium, germanium, tin, silver, and all products and services that support Indium Corporation's manufacturing operations. She is also responsible for the trading of metals and sales of reclaim services for Indium Corporation's Korean operation. She has more than 15 years of metals market experience, including Director of Global Procurement for a global premium alloy company, and Director of Metallurgical Operations and Procurement for a global tungsten-based business. She also has experience in finance as a Business Unit Controller, sales expertise as Director of Sales and New Business Development Manager, and participation in metals recycling and scrap/reclaim markets. Vareha-Walsh earned a bachelor's degree in finance from Duquesne University and an MBA from the University of Pittsburgh. She is a Certified Public Accountant (CPA), holds certificates in leadership development and manufacturing excellence, and has a Lean Six Sigma Green Belt.
About Indium Corporation
Indium Corporation is a premier materials manufacturer and supplier to the global electronics, semiconductor, thin-film, and thermal management markets. Products include solders and fluxes; brazes; thermal interface materials; sputtering targets; indium, gallium, germanium, and tin metals and inorganic compounds; and NanoFoil®. Founded in 1934, the company has global technical support and factories located in China, Malaysia, Singapore, South Korea, the United Kingdom, and the USA.
For more information about Indium Corporation, click here. 
---
Suggested Items
09/20/2023 | I-Connect007 Editorial Team
Panasonic's Darren Hitchcock spoke with the I-Connect007 Editorial Team on the complexities of moving toward ultra HDI manufacturing. As we learn in this conversation, the number of shifting constraints relative to traditional PCB fabrication is quite large and can sometimes conflict with each other.
09/19/2023 | Anaya Vardya -- Column: Standard of Excellence
In my last column, I discussed cutting-edge innovations in printed circuit board technology, focusing on innovative trends in ultra HDI, embedded passives and components, green PCBs, and advanced substrate materials. This month, I'm following up with the products these new PCB technologies are destined for. Why do we need all these new technologies?
09/18/2023 | ViTrox
ViTrox, which aims to be the world's most trusted technology company, is excited to announce that our trusted Sales Channel Partner (SCP) in Mexico, SMTo Engineering, S.A. de C.V., will be participating in SMTA Guadalajara Expo & Tech Forum. They will be exhibiting in Booth #911 from the 25th  to the 26th of October 2023,  at the Expo Guadalajara in Jalisco, Mexico.
09/18/2023 | Intel
Intel announced one of the industry's first glass substrates for next-generation advanced packaging, planned for the latter part of this decade.
09/18/2023 | Aidan Salvi -- Column: Facing the Future
I have been in and around circuit boards most of my life. I started 20 years ago in my family's PCB shop, leaving after a couple of years to start my own software company. About a year ago, I returned to the family business, and the first thing I noticed was that nothing had really changed. We were doing the same things in the same way as the day I left. After talking to several experts in the industry, I realized it was worse than that: The manufacturing of PCBs had not changed in 70 years.