Books

Featured Books

design007 Magazine

Latest Issues

Current Issue

Simplification

On the subject of simplification, our expert contributors explain how to design PCBs without making them complex and over-constrained—whatever the level of technology. In addition, we discuss the effect your decisions and tradeoffs have on design complexity.

The Standards of Design

Our expert contributors discuss how PCB designers can utilize standards to save time and money, not to mention frustration. We also spotlight the newly updated version of the IPC Checklist, a handy guide that illustrates which standards cover which topics, from front-end design through assembly.

Rigid-flex: Designing in 3D

In this month's issue, our expert contributors share their best tips, tricks and techniques for designing rigid-flex circuits. If you're a rigid board designer considering moving into the 3D world of rigid-flex, this issue is just what the doctor ordered!

Columns

Latest Columns

||| MENU
The Designers Council: A Chapter Primer From the Ground Up
January 29, 2019 | Scott McCurdy, Freedom CAD Services
Estimated reading time: 2 minutes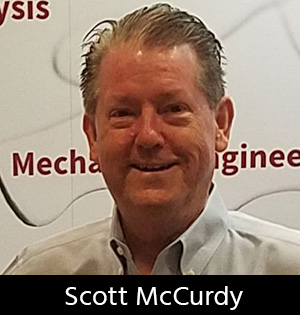 I went to my first IPC Designers Council meeting in the fall of 2002. I was selling PCB fabrication a year after my company, McCurdy Circuits, ceased operations—one of the many casualties in the electronics industry following the dotcom collapse.
Thinking it might be a way to make new contacts with PCB designers in Orange County, I attended a couple of Designers Council meetings. The chapter president at that time was Paul Fleming, who asked me to be part of his steering committee because he learned that I had spent decades in fabrication. Within a few months, he had gotten a job transfer to Arizona, so he twisted my arm to take over as the chapter president. I agreed, but little did I know that this would become a major turning point in my PCB career.
After a couple of years of building up our chapter, I took a job selling PCB design layout services, so I was suddenly smack dab in the middle of the design world. This was after 30+ years of building boards and receiving so many layouts wrought with terrible design practices that I would often exclaim that they had been created by designers with "no adult supervision" or the faintest idea of how boards were to be made.
Now, I had a platform to help put some real meaning behind DFM. Hoping to bring designers together with fabricators, assemblers, CAD vendors, and a variety of industry suppliers and gurus, our chapter officers came up with topics and speakers to provide educational opportunities at our chapter meetings. We wanted to inspire our audience to expand their knowledge and become better designers. It became a real passion for me.
In the ensuing 15+ years as president of the Orange County Designers Council chapter, we've grown to become one of the largest chapters in the country. To date, we've held over 60 events. We hold quarterly "lunch 'n learn" meetings, and with the help of our chapter officers, we've recruited terrific speakers covering a wide range of topics that are interesting and educational for our audience of designers and other PCB professionals. Our meetings typically draw 45–75 attendees, and sometimes many more if it's a really great topic or a "rock star" speaker.
So, why do designers show up and make our chapter so successful? I believe there are several answers to that question.
1. Continuing education
PCBs get more complex every year. Manufacturing processes advance as the fabricators improve their capabilities to meet ongoing technical challenges. A designer needs continue to learn more and more to have the skills to meet these challenges. Those who attend our meetings receive copies of the speakers' slide presentations to build their library of technical information to refer to and can reach out to that speaker in the future. You don't know what you don't know, so Designers Council meetings are a great resource for learning. 
To read this entire article, which appeared in the December 2018 issue of Design007 Magazine, click here.
---
Suggested Items
09/20/2023 | I-Connect007 Editorial Team
Panasonic's Darren Hitchcock spoke with the I-Connect007 Editorial Team on the complexities of moving toward ultra HDI manufacturing. As we learn in this conversation, the number of shifting constraints relative to traditional PCB fabrication is quite large and can sometimes conflict with each other.
09/19/2023 | Anaya Vardya -- Column: Standard of Excellence
In my last column, I discussed cutting-edge innovations in printed circuit board technology, focusing on innovative trends in ultra HDI, embedded passives and components, green PCBs, and advanced substrate materials. This month, I'm following up with the products these new PCB technologies are destined for. Why do we need all these new technologies?
09/18/2023 | ViTrox
ViTrox, which aims to be the world's most trusted technology company, is excited to announce that our trusted Sales Channel Partner (SCP) in Mexico, SMTo Engineering, S.A. de C.V., will be participating in SMTA Guadalajara Expo & Tech Forum. They will be exhibiting in Booth #911 from the 25th  to the 26th of October 2023,  at the Expo Guadalajara in Jalisco, Mexico.
09/18/2023 | Intel
Intel announced one of the industry's first glass substrates for next-generation advanced packaging, planned for the latter part of this decade.
09/18/2023 | Aidan Salvi -- Column: Facing the Future
I have been in and around circuit boards most of my life. I started 20 years ago in my family's PCB shop, leaving after a couple of years to start my own software company. About a year ago, I returned to the family business, and the first thing I noticed was that nothing had really changed. We were doing the same things in the same way as the day I left. After talking to several experts in the industry, I realized it was worse than that: The manufacturing of PCBs had not changed in 70 years.