Books

Featured Books

smt007 Magazine

Latest Issues

Current Issue

Economic Headwinds

This issue takes stock of the current economic outlook and how companies are using current conditions to move themselves through technological evolutions, workforce shifts, and financial changes. Even with these headwinds, there's forward progress to be made.

Attracting New Talent

To get different results in staffing, you must change how you define, promote and recruit your job opportunities. How do you become magnetic to high-quality early-career candidates?

Test and Inspection

Test and inspection methods are undergoing rapid change. In this issue, we consider the influence of AOI, AI, and human eyes. How exactly are these pieces of the puzzle changing the role of test and inspection?

Columns

Latest Columns

||| MENU
SMTAI 2019: MIRTEC's Newest Product Introduced at SMTAI
October 16, 2019 | Real Time with...SMTAI
Estimated reading time: Less than a minute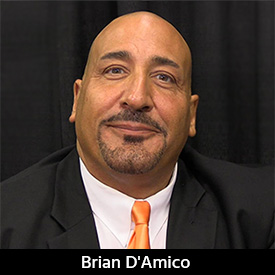 Brian D'Amico, MIRTEC president, updates Nolan Johnson on the healthy business environment on the show floor and the company's new product that was introduced at SMTAI. D'Amico also shares his view on industry challenges providing connectivity for smart factory productivity.
To watch the interview, click here.
---
Suggested Items
12/01/2023 | Silicon Mountain
Silicon Mountain, a leading electronic manufacturing company, is pleased to announce its participation in the 3rd Annual Idaho Manufacturing Industry Trade Show & Conference, hosted by the Idaho Manufacturing Alliance.
12/01/2023 | IPC
The Wiring Harness Manufacturer's Association (WHMA) is accepting nominations for three recognition awards — Hall of Builders, Hall of Fame and Volunteer Excellence.
12/01/2023 | SEMI
Aiming to reduce global semiconductor ecosystem carbon emissions, SEMI and the Semiconductor Climate Consortium (SCC) have created the Energy Collaborative (EC) to understand and clear roadblocks to the installation of low-carbon energy sources in the Asia-Pacific region.
12/01/2023 | Mycronic AB
Mycronic AB has received an order for an SLX mask writer from an existing customer in Asia. The order value is in the range of USD 5-7 million. Delivery of the system is planned for the second quarter of 2024.
11/29/2023 | HyRel
HyRel Technologies, a global provider of quick turn semiconductor modification solutions, is pleased to announce a strategic partnership with EQC Southeast as its manufacturers' representative.