Books

Featured Books

smt007 Magazine

Latest Issues

Current Issue

Economic Headwinds

This issue takes stock of the current economic outlook and how companies are using current conditions to move themselves through technological evolutions, workforce shifts, and financial changes. Even with these headwinds, there's forward progress to be made.

Attracting New Talent

To get different results in staffing, you must change how you define, promote and recruit your job opportunities. How do you become magnetic to high-quality early-career candidates?

Test and Inspection

Test and inspection methods are undergoing rapid change. In this issue, we consider the influence of AOI, AI, and human eyes. How exactly are these pieces of the puzzle changing the role of test and inspection?

Columns

Latest Columns

||| MENU
SMTAI 2019: MIRTEC's Newest Product Introduced at SMTAI
October 16, 2019 | Real Time with...SMTAI
Estimated reading time: Less than a minute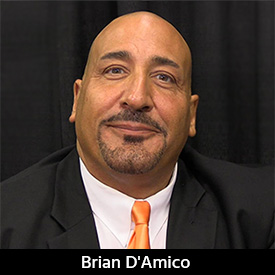 Brian D'Amico, MIRTEC president, updates Nolan Johnson on the healthy business environment on the show floor and the company's new product that was introduced at SMTAI. D'Amico also shares his view on industry challenges providing connectivity for smart factory productivity.
To watch the interview, click here.
---
Suggested Items
12/05/2023 | American Standard Circuits
West Chicago, Illinois-based PCB fabricator American Standard Circuits will be exhibiting at this year's Annual Association of Old Crows International Symposium to be held from December 11 through the 13th in National Harbor, Maryland.
12/05/2023 | Mycronic
Mycronic AB has received an order for an SLX mask writer from a new customer in Asia. The order value is in the range of USD 5-7 million. Delivery of the system is planned for the first quarter of 2025.
12/05/2023 | Robert Erickson and Lorena Villanueva, IPC
About 200 kilometers (125 miles) north of Mexico City lies Queretaro, an area rich in history, with stone streets and public squares, and which twice has been the country's capital. But it's also quickly becoming a global capital of electronics manufacturing, especially aeronautics, and was the location for the first IPC Day Mexico this past June.
12/04/2023 | iNEMI
The third session in iNEMI's Counterfeit Components series which will be hold Thursday, December 7, 2023 / 11:00 a.m.—12:30 p.m. EST (US), will look at emerging technologies for detection and mitigation. We will also look at what is ahead for hardware security and review results of an industry survey regarding experiences with counterfeit components and strategies used to mitigate risk.
12/04/2023 | Siemens
Siemens AG, a leading technology company, and Intel Corporation, one of the world's largest semiconductor companies, have signed a memorandum of understanding (MoU) to collaborate on driving digitalization and sustainability of microelectronics manufacturing.