Books

Featured Books

design007 Magazine

Latest Issues

Current Issue

Simplification

On the subject of simplification, our expert contributors explain how to design PCBs without making them complex and over-constrained—whatever the level of technology. In addition, we discuss the effect your decisions and tradeoffs have on design complexity.

The Standards of Design

Our expert contributors discuss how PCB designers can utilize standards to save time and money, not to mention frustration. We also spotlight the newly updated version of the IPC Checklist, a handy guide that illustrates which standards cover which topics, from front-end design through assembly.

Rigid-flex: Designing in 3D

In this month's issue, our expert contributors share their best tips, tricks and techniques for designing rigid-flex circuits. If you're a rigid board designer considering moving into the 3D world of rigid-flex, this issue is just what the doctor ordered!

Columns

Latest Columns

||| MENU
Meet Patrick Crawford, I-Connect007 Columnist
May 13, 2020 | I-Connect007 Editorial Team
Estimated reading time: Less than a minute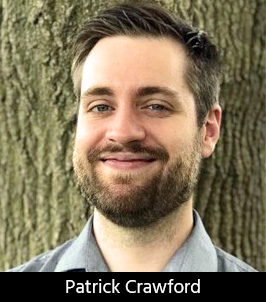 Meet Patrick Crawford, one of our newest I-Connect007 columnists! Patrick's columns will provide updates on IPC Design activities.
Patrick is the manager of design standards and related industry programs at IPC. Patrick manages the IPC-2581 Generic Requirements for Printed Board Assembly Products Manufacturing Data and Transfer Methodology Standard, IPC-2231 DFX Standard, and the IPC-175x family of materials and substances, lab report, and responsible minerals sourcing declaration standards. He is currently the liaison to the Design Community Leadership, the industry leadership group of IPC Design. Patrick and the Design Community Leadership work to develop the IPC Design program as IPC redoubles its efforts to serve the printed board design engineering industry.
Patrick earned his master's degree in materials science and engineering from Portland State University in Portland, Oregon, where his studies focused on the growth of nanoscale carbon allotropes for use in next-generation memory devices and novel biomedical applications.
Read "Design Circuit" here on PCB Design007 or in Design007 Magazine. Subscribe today!
---
Suggested Items
11/29/2023 | HyRel
HyRel Technologies, a global provider of quick turn semiconductor modification solutions, is pleased to announce a strategic partnership with EQC Southeast as its manufacturers' representative.
11/28/2023 | IPC
Neil Shah, senior technical director at alliantgroup, a tax and business consultancy, will present a technical education workshop,
11/27/2023 | Dan Beaulieu -- Column: It's Only Common Sense
Being the best is never easy. When you study the life of elite athletes, for example, you will find a list of characteristics that typically puts plain old hard work at the top. These athletes work harder than anyone else. They're the first ones there in the morning and the last to leave at the end of the day. They literally live and breathe what they are doing. They don't allow themselves any breaks, excuses, or cop outs. They are, as we say, all in.
11/27/2023 | GOEPEL Electronics
The US branch of GÖPEL electronic is proud to announce the addition of David Kalaidjian as the new National Sales Development Manager.
11/27/2023 | Linköping University
Linköping university has been granted six million SEK from the Swedish Innovation Agency (Vinnova) for the research project Catena-D (Circular and resource-efficient value chain systemically enabled with AI and digital thread).