Books

Featured Books

design007 Magazine

Latest Issues

Current Issue

Rigid-flex: Designing in 3D

In this month's issue, our expert contributors share their best tips, tricks and techniques for designing rigid-flex circuits. If you're a rigid board designer considering moving into the 3D world of rigid-flex, this issue is just what the doctor ordered!

Simulation, Analysis, and AI

Getting today's designs "right the first time" is critical, especially with costly advanced PCBs. Simulation and analysis software tools can help you in the fight to eliminate respins. They're not magical, but they can predict the future of your design.

Advanced, Complex & Emerging Designs

This month, our contributors focus on designing PCBs with advanced, complex and emerging technologies. We investigate design strategies for boards that are on the cutting edge of technology, or crazily complex, or so new that designers are still writing the rules as they go.

Columns

Latest Columns

||| MENU
Ex Officio: Advice From Designers Who Recently Began Telecommuting
June 23, 2020 | Andy Shaughnessy, Design007 Magazine
Estimated reading time: Less than a minute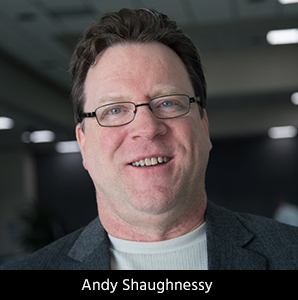 Most PCB designers are now working from home as a result of the COVID-19 lockdown. In a recent Design007 Magazine survey, we asked the following question: What lessons have you learned since you began designing PCBs from home?
Here are just a few of the comments, edited slightly for clarity:
Microsoft Teams can be a very powerful tool.
Clear documentation becomes the easier route, rather than frequent interaction.
There is an art to knowing whether a call, a message, or a video conference is the right path for a given issue.
Establish a reasonable working schedule, and at the end of the scheduled time, actually leave that office/room.
I tried talking to myself, but it made no sense.
An upcoming issue of Design007 Magazine will shine an office lamp on the PCB designers who are now working remotely.
---
Suggested Items
09/29/2023 | DuPont
DuPont announced that Randal (Randy) King, PhD, Vice President of R&D, DuPont Electronics & Industrial, and Scott Collick, Vice President, Sustainability, will deliver presentations on sustainability and innovation in the semiconductor industry at the SEMI Strategic Materials Conference.
09/06/2023 | SMTA
SMTA International provides your best chance to reconnect with the global electronics manufacturing community and to stay competitive, identify challenges, innovate and exceed expectations. We invite you to attend this year's SMTA International Conference and Exhibition, Oct. 9–12, at the Minneapolis Convention Center in Minnesota. We are proud of our legacy of providing outstanding networking and learning experiences and this year will be no different. The conference and exhibition are a unique opportunity for us to connect, discover, and learn from each other and industry experts.
09/06/2023 | Martin Anselm, SMTA
As the current president of SMTA, I'd like to extend an invitation to everyone in the electronics manufacturing industry to join us Oct. 9–12, 2023 at the Minneapolis Convention Center in in Minnesota for our flagship event—SMTA International Conference and Exposition. This event is once again co-located with MD&M Minneapolis, providing an intriguing mix of related manufacturing technology cross-over among the respective shows.
08/31/2023 | AGC Multi Material America
AGC Multi Material America is participating in the PCB West Exhibition in Santa Clara, California on September 20, 2023.
08/29/2023 | Gen3
Gen3, Global leader in SIR, CAF, Solderability, Ionic Contamination & process optimization equipment, is excited to announce its participation at the 24th European Microelectronics & Packaging Conference (EMPC) taking place Sept. 11-14, 2023 at the Wellcome Genome Campus, Hinxton, near Cambridge, UK.