Books

Featured Books

pcb007 Magazine

Latest Issues

Current Issue

Finding Ultra

New demands on PCB fabrication, namely advanced packaging, ultra high density interconnect (UHDI), and new specialty materials, are converging, changing the landscape of our business. Is it time to start paying close attention to this convergence?

Developing a Strategy

A solid strategy is a critical part of success. This month, we asked some of the top industry leaders and business strategy "gurus" to share their thoughts on developing strategies.

Winning With TQM

In this issue, we explore how TQM has entered the DNA of continuous improvement disciplines, and the role leadership transformation plays in this. If you've ever competed against a TQM company, you understand their winning advantage.

Columns

Latest Columns

||| MENU
Coping With COVID-19: AMI's Greg Boyd
August 19, 2020 | Dan Beaulieu, D.B. Management Group
Estimated reading time: 6 minutes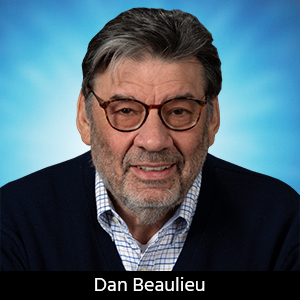 This is the second installment in a series of interviews on how some companies in our industry are managing in these difficult times—in short, how they are coping with COVID-19. Here, I speak with my friend Greg Boyd, president of AMI, which—I love to say—is located in beautiful Winthrop, Maine, just 21 miles from my home and office.
Dan Beaulieu: Greg, thanks for talking with me today.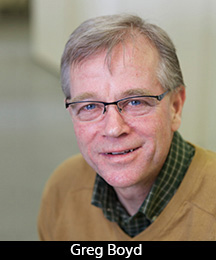 Greg Boyd: It's my pleasure.
Beaulieu: Tell us a little about AMI.
Boyd: Founded in 1989 and 100% employee-owned, AMI provides a wide range of electronics manufacturing and support services to original equipment manufacturers across a diverse range of high-tech industries throughout the northeastern U.S. and Canada.
AMI's Maine-based production facility and its Somerville, Massachusetts, prototype center team of dedicated employee-owners enable an operation that responds and adapts quickly to customer needs for new product introduction, engineering design changes, and fulfillment. AMI offers transparent, competitive pricing and builds partnerships with customers that contribute to long-term success. The company's work can be found worldwide in building security systems, solar energy equipment, aircraft instrumentation, industrial laser controls, LED lighting, industrial weather stations, and a host of emerging products.
Beaulieu: How is business going during the COVID-19 pandemic?
Boyd: We have tried our best to maintain a business-as-usual approach. That's not to say that it is business as usual, but we want our folks to feel that at least this part of their lives has had some consistency and purpose to it. Unfortunately, that has not been the case for many people out in the workforce.
We have weekly meetings with our employee-owners to discuss the performance of the company and provide updates on what's happening. In the past, this had been one large meeting with everyone, but we have now moved to smaller group meetings by department to avoid the larger gathering and to allow for social distancing. We have been able to work with our customers to modify production schedules that accommodate their needs, and we have partnered with our supply chain to reschedule the delivery of materials to better align with the changing demand.
Beaulieu: How do you keep everyone safe?
Boyd: Employee safety is always a top priority, but the current efforts required to operate during a pandemic is not an experience that has presented itself in my lifetime; it certainly brings new challenges. We pay close attention to the CDC guidelines, review those during our weekly communication meeting, and reinforce our commitment to honor those guidelines. A critical part of this is in providing the time and resources to disinfect work areas frequently, so we developed a schedule that all of us follow for our specific work environment. We encourage anyone not feeling well to stay home, and we have addressed work areas where we can practice social distancing as much as possible. Visitor access to the facilities has been limited to only those necessary to be onsite. For those who can work remotely, we have supported those opportunities as well. We remain diligent in our efforts and recognize that we cannot let our guard down.
Beaulieu: I know you are the president of two companies—AMI and Midstate—and you also have the QTA facility near Boston. Are you traveling at this time?
Boyd: I have chosen not to travel during this time to comply with directives coming from our state governments. In place of the traveling, we have all become quite adept at using the web-based tools to conduct video conferencing meetings as needed. I connect on a daily basis with the entire staff at Midstate Electronics, so a favorable takeaway is that as we move forward, my need to travel may be reduced through the use of technology.
Beaulieu: How is your business going? Have you been up or down during these times?
Boyd: Our business has been able to weather the situation reasonably well. We have been able to keep everyone working full time. Sales have been consistent over the past three months, and we continue to book a significant backlog of business. We are very upbeat about the second half of the year, and we're even in need of hiring a few additional people to support the uptick in business. We will continue to assess our capital investment expenditures to ensure we are not limited in meeting our customer demands.
Beaulieu: What do you attribute this to?
Boyd: Before the pandemic, we knew that many of our customers were anticipating their business to grow as we moved through the year. They continue to believe this will be the case, and as we enter July, we see our production schedule fill to support this. As products tied to the medical field form a good portion of the products AMI manufactures, we have had increased demand directly tied to the COVID-19 response.
Beaulieu: What do you think doing business will be like when this passes on?
Boyd: I believe it will take quite a while for this to pass, but eventually, we will get back to a normal state, albeit different depending on the industry or market. In our business, we have to continue thinking about how we leverage technology to communicate with customers, suppliers, and each other. Travel will remain a challenge, so we will have to make sure our messaging and marketing efforts are effective in this new normal. Our business will continue to rely on developing relationships, so how we do that might have to change a little, but we know that to be successful in our business, the sale is much more than one transaction at a time. We have become more accustomed to virtual meetings and even virtual site visits. We've already done multiple virtual plant tours. If that continues, it will diminish the importance of geography when selecting suppliers.
Beaulieu: Are you developing new strategies to cope with what business will be like?
Boyd: We are, and we will continue to do that. For example, we have been working with you to help us develop a more consistent and effective marketing message. We are also thinking about how we approach our sales strategy (i.e., how do we support a sales effort in a geographic area far from our production facility?).
Beaulieu: This pandemic has opened our national eyes on our dependency on Asia, especially China. What are your thoughts on that? Do you think there is some validity to the theory that we will be bringing more business home in what is called "onshoring?"
Boyd: I would agree it has shed some light on that, and I remain hopeful that once we believe we are beyond this pandemic, the attention to that won't fade. Particularly with our customers in the medical area, this situation certainly raised some issues and challenges with sourcing offshore when you have not planned well for an event like this. We will remain committed to focusing our production in the U.S. Over the past few years, we have supported our customers who wanted to bring production back to the U.S., and we hope to support others in that effort.
Beaulieu: Any last comments before we end?
Boyd: AMI remains very optimistic about our future. If our ability to weather this pandemic and even see growth is any indicator, then positive things are ahead.
Beaulieu: Thank you. I appreciate your time and your candor.
Boyd: Thanks, Dan.
---
Suggested Items
09/25/2023 | Q Source
Q Source, a provider of custom solutions for the Bio-Medical, Electronic, Pharmaceutical Manufacturing industries, is excited to announce its strategic partnership with XDry Corporation, a renowned dry cabinet manufacturer.
09/22/2023 | Qualcomm Technologies, Inc.
Charter Communications, Inc. and Qualcomm Technologies, Inc., today announced a collaboration to deliver the next-generation Advanced Wi-Fi router that will bring Wi-Fi 7 and 10 Gbps Wi-Fi capabilities to Spectrum Internet users, helping support and enhance the converged connectivity experience for residential and small and medium-sized business customers. Advanced Wi-Fi routers with Wi-Fi 7 are expected to be available to Spectrum customers in 2024.
09/21/2023 | Dymax
Dymax, a leading manufacturer of light-curing materials and equipment, will exhibit in booth 1526 at SMTA International 2023 in Minneapolis, MN, from October 10-11.
09/21/2023 | Altus Group
Altus Group, a leading supplier of capital equipment and services to the electronics manufacturing industry, has signed an agreement with SMT Thermal Discoveries to distribute its advanced reflow soldering and thermal technology solutions in Ireland.
09/21/2023 | ViTrox
ViTrox, which aims to be the world's most trusted technology company, is pleased to announce the addition of Hayden Dalton to our team as a Field Support Engineer who based in Milwaukee, WI, effective August 21, 2023.