Books

Featured Books

design007 Magazine

Latest Issues

Current Issue

Rigid-flex: Designing in 3D

In this month's issue, our expert contributors share their best tips, tricks and techniques for designing rigid-flex circuits. If you're a rigid board designer considering moving into the 3D world of rigid-flex, this issue is just what the doctor ordered!

Simulation, Analysis, and AI

Getting today's designs "right the first time" is critical, especially with costly advanced PCBs. Simulation and analysis software tools can help you in the fight to eliminate respins. They're not magical, but they can predict the future of your design.

Advanced, Complex & Emerging Designs

This month, our contributors focus on designing PCBs with advanced, complex and emerging technologies. We investigate design strategies for boards that are on the cutting edge of technology, or crazily complex, or so new that designers are still writing the rules as they go.

Columns

Latest Columns

||| MENU
Just Ask Joe: Standardized Grid Designs
August 26, 2020 | I-Connect007 Research Team
Estimated reading time: 2 minutes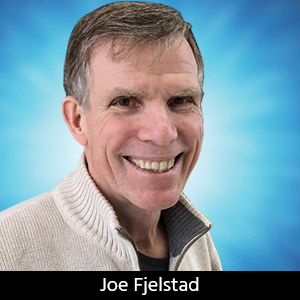 First, we asked you to send in your questions for Happy Holden. Now, it's Joe Fjelstad's turn! Inventor, columnist, instructor, and founder of Verdant Electronics, Joe has been involved with rigid PCBs and flexible circuits for decades, and he's ready to share some of his knowledge with our readers. We hope you enjoy "Just Ask Joe."
Q: Will standardized grid designs ever come to fruition? 
A: I am old enough to know that once upon a time, the electronics industry actually had a standardized grid. It was 0.100". It was the natural by-product of the fact that most early electronic packages were dual in-line packages (DIPs), and nearly all of the first DIPs had their leads on 100-mil pitch (the Soviets and Eastern Bloc nations went with 2.5 mm rather than 2.54 mm or 0.1 inches). It was a natural default, and 100-mil grid pitch design was common and the standard even today; think of hobbyist's bread boards, which are on a 100-mil grid.
Those halcyon days were disrupted as pin counts rose, and surface-mount technology took the stage to help manage the explosion in package pin counts. Then there was the "80% rule" for package leads that took effect to provide a defined roadmap for following generation component lead pitch. Thus, today (ignoring inch-based devices), we have 2.5 mm, 2.0 mm, 1.5 mm, 1.25 mm, 1.0 mm, 0.8 mm, 0.65 mm, 0.5 mm, 0.4 mm, etc.  
Area array technology offered the opportunity to return to a standard grid, but the 80% rule was applied instead, which is a great pity from my perspective. Instead, what might have been done is to agree on a common base grid pitch and depopulate to the pin count desired. Everything gets easier again—no more burning off layers of circuits to accommodate escapes and differing grid pitch components. It is an easy way to return to standardized grids. All that is necessary is for component packagers to offer every component with terminations on a standard grid. My suggestion is 0.5 mm because that is where component soldering yields start to fall off.  
Is it possible to return to the standard grid? Absolutely. It is more a question of customer demand for such and package foundries' willingness to do so. It could save billions of dollars annually, according to my back-of-the-napkin calculations.     
To pose your own question for Joe Fjelstad, click here.
Joe Fjelstad is founder and CEO of Verdant Electronics and an international authority and innovator in the field of electronic interconnection and packaging technologies with more than 185 patents issued or pending. To read past "Flexible Thinking" columns or contact Fjelstad, click here. Download your free copy of Fjelstad's book Flexible Circuit Technology, 4th Edition, and watch the micro webinar series on flexible circuit technology.
---
Suggested Items
10/02/2023 | Gen3
Gen3, Global leader in SIR, CAF, Solderability, Ionic Contamination & process optimisation equipment, is pleased to announce the appointment of John Barraclough as the Head of Business Development.
10/02/2023 | KYZEN'
KYZEN, the global leader in innovative environmentally friendly cleaning chemistries, announced that Debbie Carboni, Global Product Line Manager - Electronics, will present as part of the Electric Vehicle (EV) panel during the IPC High Reliability Forum.
10/02/2023 | Mycronic AB
Mycronic AB has received the first order for upgrades of already installed display mask writers from gas laser to solid state laser from SK Electronics in Japan.
09/29/2023 | Dixon
Dixon wholly owned subsidiary- Padget Electronics Private Limited enters into an Agreement with Xiaomi to carry out manufacturing of smart phones and other related products for Xiaomi.
09/29/2023 | USPAE
In a major initiative to innovate how the Department of Defense (DoD) spurs commercial technology development, the U.S. Partnership for Assured Electronics (USPAE) and DoD launched a Defense Business Accelerator (DBX) to open doors for industrial base growth and stimulate private investment.