Books

Featured Books

design007 Magazine

Latest Issues

Current Issue

Rigid-flex: Designing in 3D

In this month's issue, our expert contributors share their best tips, tricks and techniques for designing rigid-flex circuits. If you're a rigid board designer considering moving into the 3D world of rigid-flex, this issue is just what the doctor ordered!

Simulation, Analysis, and AI

Getting today's designs "right the first time" is critical, especially with costly advanced PCBs. Simulation and analysis software tools can help you in the fight to eliminate respins. They're not magical, but they can predict the future of your design.

Advanced, Complex & Emerging Designs

This month, our contributors focus on designing PCBs with advanced, complex and emerging technologies. We investigate design strategies for boards that are on the cutting edge of technology, or crazily complex, or so new that designers are still writing the rules as they go.

Columns

Latest Columns

||| MENU
I-Connect007 Editor's Choice: Five Must-Reads for the Week
March 12, 2021 | Andy Shaughnessy, Design007 Magazine
Estimated reading time: 2 minutes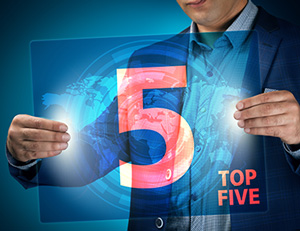 There was a lot going on in the industry this week, and most of it happened at the virtual IPC APEX EXPO. Sure, it wasn't the same as being in San Diego, but the show went pretty well, especially for a first-time event. There were a few technical snafus, but the IPC technical staff was responsive and took care of most of the issues right away. As I said a few months ago, how would you like to be in trade show management during a pandemic?
So, without further ado, here are my top five stories from the past week.
Karen McConnell: Recipient of the IPC Raymond E. Pritchard Hall of Fame Award
Published March 11
Congratulations to Karen McConnell, CAD CAM engineer with Northrop Grumman, for being inducted into the IPC Hall of Fame. In this interview, Patty Goldman, also an HOF inductee, chats with Karen about her long history as a PCB designer and her work on IPC committees. "I'm not afraid of asking the dumb question," Karen explains. Words to live by. Let's hear it for a PCB designer making it into the Hall of Fame.
IPC Managers Forum: Packed With Useful Information
Published March 9
The first day of IPC APEX EXPO featured the IPC Managers Forum, with a variety of presentations from managers across the industry. Gene Weiner, chairman of the Managers Forum, spoke with Barry Matties about some of the day's highlights—everything from lessons learned during the pandemic through vertical integration and supply chain management. But above all, Gene stresses, the goal of the forum was to help managers learn to solve problems.
APEX Panel: Lessons Learned in Times of Crisis
Published March 10
Happy Holden brings us his review of a panel that took place during the EMS portion of the IPC Managers Forum at IPC APEX EXPO. Panelists Dave Patterson of Cirtronics, Katherine Ducharme of General Dynamics, Barb Jorgensen of AsperCore, Jonathan Rowntree of Rogers Corp, and Brad Bourne of FTG Group all agreed: During a crisis, communication is the key to keeping your business running smoothly. They also discussed future trends and the need to be adaptable when things start to go haywire.
IPC APEX EXPO 2021 Keynote: Travis Hessman on 'The Great Digital Transformation'
Published March 10
Travis Hessman, editor-in-chief of IndustryWeek, delivered Wednesday's keynote speech during IPC APEX EXPO, focusing on "The Great Digital Transformation." In this article, Pete Starkey breaks down Travis's five-step strategy for manufacturers to succeed in today's world, and Pete explains that it's "not as simple as throwing AI or IoT or robots at the problems." Travis closes with some great advice, including "Develop processes, not disruptions."
2021 Award Winners—IPC APEX EXPO 2021 Presentation
Published March 9
Nolan Johnson wrote this round-up of this year's IPC APEX EXPO award winners. Let's hear it for these folks who volunteered their free time to help improve this industry that we all love. Special recognition goes out to our IPC Rising Star Award winners, who are taking on leadership roles early in their careers; they represent the future of PCB design, manufacturing and assembly. Also, a big shout-out to our I-Connect007 columnists who made it into the winners' circle, Michael Ford of Aegis and Jan Pedersen of Elmatica.
---
Suggested Items
09/28/2023 | KYZEN'
KYZEN, the global leader in innovative environmentally friendly cleaning chemistries, is proud to announce that it is sponsoring the Women's Leadership Program Connection Reception to be held at SMTA International.
09/28/2023 | TSMC
TSMC announced the new 3Dblox 2.0 open standard and major achievements of its Open Innovation Platform (OIP) 3DFabric Alliance at the TSMC 2023 OIP Ecosystem Forum.
09/28/2023 | SIA
The Semiconductor Industry Association (SIA) announced Geoff Martha, chairman and CEO of healthcare technology leader Medtronic, will be the keynote presenter at the 2023 SIA Awards Dinner on Thursday, Nov. 16 in San Jose, Calif.
09/28/2023 | GlobalFoundries
GlobalFoundries (GF) announced the official opening of a new hub facility in Penang, Malaysia.
09/27/2023 | HyRel
HyRel Technologies, a global provider of quick turn semiconductor modification solutions, is proud to announce that Brian Watson, the company's Founder and President, will be a featured presenter at SMTA International. The event is scheduled to take place on Tuesday, October 10.