Books

Featured Books

design007 Magazine

Latest Issues

Current Issue

Simplification

On the subject of simplification, our expert contributors explain how to design PCBs without making them complex and over-constrained—whatever the level of technology. In addition, we discuss the effect your decisions and tradeoffs have on design complexity.

The Standards of Design

Our expert contributors discuss how PCB designers can utilize standards to save time and money, not to mention frustration. We also spotlight the newly updated version of the IPC Checklist, a handy guide that illustrates which standards cover which topics, from front-end design through assembly.

Rigid-flex: Designing in 3D

In this month's issue, our expert contributors share their best tips, tricks and techniques for designing rigid-flex circuits. If you're a rigid board designer considering moving into the 3D world of rigid-flex, this issue is just what the doctor ordered!

Columns

Latest Columns

||| MENU
AltiumLive 2022: No Shortcuts to Disciplined Library Management
February 24, 2022 | Andy Shaughnessy, Design007 Magazine
Estimated reading time: 6 minutes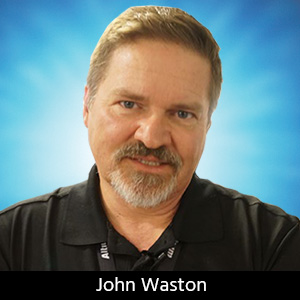 I recently met with Altium's John Watson for a discussion about his AltiumLive presentation on coping with design challenges, particularly in library management. As John explains, with library management, there's no substitute for sitting down and doing the hard work, particularly during times like these, with a supply chain that is erratic at best. He also discusses his new job at Palomar College, teaching basic and advanced design techniques to students who are often seeking the "easy way out" in PCB design.
Andy Shaughnessy: John, it's been a long time. How are you?
John Watson: I'm doing great. Living the dream, as they say.
Shaughnessy: Speaking of which, your AltiumLive presentation, which is available online now, focuses on coping with design challenges. Why don't you tell us a little bit about it? What are some ways that designers can cope with these challenges?
Watson: We have all been seeing the developing challenges. Some things have been really getting out of control, especially with parts procurement and things like that. This class will take a different approach to this.
When we look at design challenges, we want to look at the resources available to us to solve those problems and issues. Of course, we all know that everything begins and ends in our component libraries. We'll start off by looking at the library structure a little bit, and then I'll take a very deep dive into the makeup of a component. Then we'll look at some specific challenges that designers are facing and discuss which resources in that component provide solutions for us. For example, if we had some issues with mechanical, we would be looking at the 3D step model, for example, inside the component itself.
And then we talk about some of the other challenges we're having as designers, especially part procurement. I discuss good practices for handling part procurement, part shortages, and things like that—all based on the library and the resources available in the library itself.
Shaughnessy: Well, that does seem to jibe with what we've seen from our surveys lately. So many of the problems designers face come down to data, whether it was input badly or it was incorrect when they received it. And a lot of that is in the library.
Watson: Right. One of the points I bring out is that most of the challenges that we face are due to a lack of correct information in the library in the first place. If your part choices are not as selected, your procurement person's going to say, "Hey, what are you doing?" This information is used throughout the printed circuit board design process and if it's not there, it's going to cause issues at the very forefront. I'm taking the next step, saying, "Okay, how do we identify the resource that we have to fix the problems we're facing?" That's something that's going to be unique in that approach.
Shaughnessy: Why is this so important for PCB designers?
Watson: We had a theme running throughout the conference. In the technical portion, a lot of our talks focused on part procurement, part shortages, things like that. This is important because these are things in the real-world environment that they're facing right now. And presenting a new method or approach is definitely going to help them streamline their design process right now and get attendees over some of these hurdles we're facing. I don't think I've ever seen challenges like some we're facing right now. I've never seen anything like this in my entire career, and some of the challenges that I have seen before have not been at this level.
Shaughnessy: Well, it is a crazy time for the supply chain.
Watson: That's a definite understatement, but I think we're going to get through this. First off, it's going to come down to us working differently than what we did in the past and utilizing all the resources. We have a lot of different tools in our toolbox to use, and it's really important that we take a step back and reexamine the way we've been doing things. Maybe we need to make some changes. At least we need to maybe step it up a gear and see how we can better our design process right now.
Shaughnessy: Do you have any advice you would give to any young designers maybe coming in that are having to deal with more and more, all these different libraries?
Watson: This might be unusual, but my advice to them is don't take the easy way out. There are going to be a lot of challenges to face. And a lot of times I find that young designers want to find the easy route. Sometimes there's just not an easy way out. You have to go through the challenges and learn the lessons. I get these questions all the time, what's an easy way of doing this or an easy way of doing that. Well, you know what? It's the wrong question. You should be asking yourself, "What are the tools I need? What do I need to learn? Whatever challenges pop up, I'm going to face them." The advice I give to young designers is to face those challenges head on, because on the other side of that challenge, you're going to have a massive learning experience. And that's where you begin to develop your skills as a designer, not by avoiding those challenges, but taking them head on and learning from them.
Shaughnessy: Right, that's true. Funny, because there are classes every so often called "The Easy Way to Do This or That."  
Watson: I actually conclude my talk this year with just that subject. We're living in an environment where the number of challenges is increasing, and they're getting harder. The issues are getting more difficult, boards are becoming more difficult to design, and you're not going to become a great designer by taking the easy path or the easy way out. There is no easy way or easy path here. You've got to put in the time, you've got to put in the effort, put in the study.
Shaughnessy: That's where you–like you said–don't take the easy way out. You find out all the theory behind what works and what doesn't work.
Watson: Right. I've recently taken a teaching position, a professorship at Palomar College in San Marcos, teaching basic and advanced PCB design. I get this question from my students all the time: "Is there an easier way of doing this?" No. No, there's not.
Shaughnessy: Closing thoughts?
Watson: AltiumLive is awesome. These presentations are available online right now, and you will be kicking yourself in the rear if you don't take advantage of them.
Shaughnessy: Thanks a lot, John.
Watson: Thank you, Andy.
Watch John Watson's presentation "Coping with Design Challenges with an Intelligent Component Library" below.
---
Suggested Items
12/04/2023 | EMA Design Automation
EMA Design Automation, the world's premier EDA VAR, is spinning off their IP, content, and services group as a new company named Accelerated Designs, LLC with a focus on CAD agnostic solutions.
12/04/2023 | PRNewswire
SINBON Electronics, a provider of integrated solutions for electronic component design and manufacturing, recently obtained UL certification for its NACS (The North American Charging Standard) AC/DC charging cable. SINBON is the first electronic design service provider in Greater China to obtain this certification, and the first batch of charging cable orders has been shipped this week.
12/01/2023 | Cadence Design Systems, Inc.
Cadence Design Systems, Inc. announced that Samsung Foundry successfully taped out a 5G networking SoC design on the Samsung 5LPE technology using the Cadence® Quantus™ Extraction Solution and Tempus™ Timing Solution.
11/30/2023 | Chris Young, Young Engineering Services
There are many ways, dozens to be sure, and most likely many more, to streamline a PCB design. My goal here is to pick a single-digit number of rules to abide by, that can be reasonably adhered to, and provide some bang for the buck. These rules are meant to reduce design scope creep, avoid PCB respins, and improve production yields.
11/30/2023 | Hirose
Hirose has expanded its low-profile DF51K wire-to-board connector series to include a surface mount technology (SMT) version. Compatible with automated assembly processes, including pick-and-place machines, the DF51K SMT Series simplifies the assembly process and saves significant manufacturing time and cost.