Books

Featured Books

design007 Magazine

Latest Issues

Current Issue

Rigid-flex: Designing in 3D

In this month's issue, our expert contributors share their best tips, tricks and techniques for designing rigid-flex circuits. If you're a rigid board designer considering moving into the 3D world of rigid-flex, this issue is just what the doctor ordered!

Simulation, Analysis, and AI

Getting today's designs "right the first time" is critical, especially with costly advanced PCBs. Simulation and analysis software tools can help you in the fight to eliminate respins. They're not magical, but they can predict the future of your design.

Advanced, Complex & Emerging Designs

This month, our contributors focus on designing PCBs with advanced, complex and emerging technologies. We investigate design strategies for boards that are on the cutting edge of technology, or crazily complex, or so new that designers are still writing the rules as they go.

Columns

Latest Columns

||| MENU
I-Connect007 Editor's Choice: Five Must-Reads for the Week
March 11, 2022 | Andy Shaughnessy, Design007
Estimated reading time: 2 minutes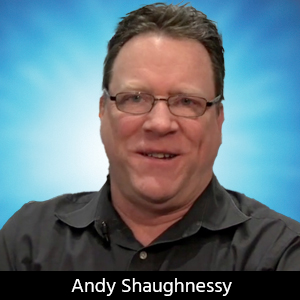 It's Friday, and I've spent the last few days breaking in my new laptop. It's a Mac, and it's been a while since I used one of these.
It occurred to me that the last time I used a Mac, there was no email and no internet. I was editor of my college newspaper. I had just voted for Clinton, because that's what you did in your 20s. We had Apple Classic II monitors with screens the size of a postcard, and we were on the cutting edge of desktop publishing.
Students submitted articles on 3.5" loppy disks or on notebook paper, sometimes written in pencil. That's where I learned to edit, and to do it quickly. We won awards every year. Good times.
Now I'm on a new MacBook Air, and it's slamming fast. It just feels tight, like nothing was left to chance. After 30 years of Microsoft equipment, I'm accustomed to computers that just freeze up for no reason. But this Mac just works the way it should. What a concept!
So, it's been a good week, and a busy week in our industry as well. As we head into the weekend, enjoy a variety of recently published articles and columns. See you next time.
Institute of Circuit Technology: A Novel Approach to Recycling PCBs
Published March 10
We all love our cool electronic devices, but we can't keep tossing them into landfills when they wear out. Editor Pete Starkey brings us a great review of an ICT webinar that focused on the technical and regulatory problems associated with recycling electronics. Presented during the organization's annual meeting on March 2, this webinar featured speakers Emma Hudson, Jack Herring, and Colin Martin.
Planning Your Design Education Strategy
Published March 9
Once you land a job as a PCB designer, you realize that you need to continue your education and training throughout your career. But where do you start? We asked Eric Bogatin to share his thoughts on setting up your lifelong design education strategy. As a college professor and a signal integrity instructor, Eric has a pretty circumspect viewpoint on this topic. 
IPC APEX EXPO From a College Student's Perspective
Published March 8
One of the highlights of IPC APEX EXPO 2022 was seeing all the young people who have recently joined our industry. One of these is Hannah Nelson, an electrical engineering major at Valparaiso University. In this article, Hannah discusses her role as the new student director on the IPC Board of Directors, and some of her takeaways from IPC APEX EXPO 2022.
Smart Factory Insights: CFX IIoT Open-Source Hardware
Published March 9
IPC's Connected Factory Exchange standard (CFX) is taking manufacturing to the next level, but much of the industry is still using old, "dumb" equipment. If a chain is only as strong as its weakest link, can CFX become fully optimized with these older machines? In this column, Michael Ford explains how CFX can actually bring out the best in your not-so-new equipment and provide visibility across the shop floor.
It's Only Common Sense: A Frictionless Future
Published March 7
Is impatience a good thing? It can certainly lead to some positive outcomes. In this column, Dan Beaulieu addresses our need to have everything right now, and how this impatience is driving companies in our industry to do better each day. And don't say it can't be done. As Dan points out, "Every time someone says that something is impossible, a damn fool goes out and does it." 
---
Suggested Items
09/29/2023 | USPAE
In a major initiative to innovate how the Department of Defense (DoD) spurs commercial technology development, the U.S. Partnership for Assured Electronics (USPAE) and DoD launched a Defense Business Accelerator (DBX) to open doors for industrial base growth and stimulate private investment.
09/28/2023 | KYZEN'
KYZEN, the global leader in innovative environmentally friendly cleaning chemistries, is proud to announce that it is sponsoring the Women's Leadership Program Connection Reception to be held at SMTA International.
09/28/2023 | TSMC
TSMC announced the new 3Dblox 2.0 open standard and major achievements of its Open Innovation Platform (OIP) 3DFabric Alliance at the TSMC 2023 OIP Ecosystem Forum.
09/28/2023 | SIA
The Semiconductor Industry Association (SIA) announced Geoff Martha, chairman and CEO of healthcare technology leader Medtronic, will be the keynote presenter at the 2023 SIA Awards Dinner on Thursday, Nov. 16 in San Jose, Calif.
09/28/2023 | GlobalFoundries
GlobalFoundries (GF) announced the official opening of a new hub facility in Penang, Malaysia.