Books

Featured Books

design007 Magazine

Latest Issues

Current Issue

Simplification

On the subject of simplification, our expert contributors explain how to design PCBs without making them complex and over-constrained—whatever the level of technology. In addition, we discuss the effect your decisions and tradeoffs have on design complexity.

The Standards of Design

Our expert contributors discuss how PCB designers can utilize standards to save time and money, not to mention frustration. We also spotlight the newly updated version of the IPC Checklist, a handy guide that illustrates which standards cover which topics, from front-end design through assembly.

Rigid-flex: Designing in 3D

In this month's issue, our expert contributors share their best tips, tricks and techniques for designing rigid-flex circuits. If you're a rigid board designer considering moving into the 3D world of rigid-flex, this issue is just what the doctor ordered!

Columns

Latest Columns

||| MENU
Planning Your Design Education: Keep an Open Mind
March 16, 2022 | Andy Shaughnessy, Design007 Magazine
Estimated reading time: 1 minute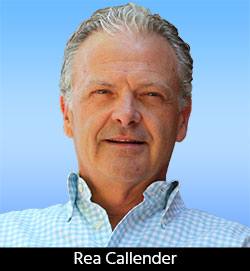 Rea Callender is the new vice president of education for Altium. He brings a background in business development and entrepreneurship, along with experience in K-12 education. This seemed like a pretty good combination, so I asked Rea to share his thoughts on the best avenues for design education, as well as strategies for setting up a lifelong PCB design education plan.
Andy Shaughnessy: What would you advise PCB designers who would like to set up their own strategic learning plans for their career in design?  
Rea Callender: Technology moves very quickly, and it can be difficult for designers to keep up with the technological developments that are most relevant to them specifically. The first place to start is obviously to keep up with developments from CAD vendors who are constantly updating versions of their software and tools. The new features they announce can help you be more efficient. 
The other thing we recommend designers do is to subscribe to some electronics industry publications. PCB publications are important, but there are other publications that can give you an inside view of new technologies as they start to hit the market. These publications can also give you access to webinars, white papers, eBooks, conference notifications, exclusive articles with useful design information, and more. 
Shaughnessy: What criteria should designers keep in mind when evaluating their educational needs in the industry? 
Callender: Probably most important is to keep an open mind and take advantage of resources—because you find them interesting, not just because you need them for your job. You never know what you'll learn in a webinar, conference, or free workshop. Because board designers participate in a lot more than board design, having well-rounded exposure to other areas of electronics really helps you excel in complex projects.
To read this entire conversation, which appeared in the March 2022 issue of Design007 Magazine, click here.
Download The Printed Circuit Designer's Guide to… Design for Manufacturing by David Marrakchi. You can also view other titles in our full I-007eBook library here. 
---
Suggested Items
09/20/2023 | I-Connect007 Editorial Team
Panasonic's Darren Hitchcock spoke with the I-Connect007 Editorial Team on the complexities of moving toward ultra HDI manufacturing. As we learn in this conversation, the number of shifting constraints relative to traditional PCB fabrication is quite large and can sometimes conflict with each other.
09/19/2023 | Anaya Vardya -- Column: Standard of Excellence
In my last column, I discussed cutting-edge innovations in printed circuit board technology, focusing on innovative trends in ultra HDI, embedded passives and components, green PCBs, and advanced substrate materials. This month, I'm following up with the products these new PCB technologies are destined for. Why do we need all these new technologies?
09/18/2023 | ViTrox
ViTrox, which aims to be the world's most trusted technology company, is excited to announce that our trusted Sales Channel Partner (SCP) in Mexico, SMTo Engineering, S.A. de C.V., will be participating in SMTA Guadalajara Expo & Tech Forum. They will be exhibiting in Booth #911 from the 25th  to the 26th of October 2023,  at the Expo Guadalajara in Jalisco, Mexico.
09/18/2023 | Intel
Intel announced one of the industry's first glass substrates for next-generation advanced packaging, planned for the latter part of this decade.
09/18/2023 | Aidan Salvi -- Column: Facing the Future
I have been in and around circuit boards most of my life. I started 20 years ago in my family's PCB shop, leaving after a couple of years to start my own software company. About a year ago, I returned to the family business, and the first thing I noticed was that nothing had really changed. We were doing the same things in the same way as the day I left. After talking to several experts in the industry, I realized it was worse than that: The manufacturing of PCBs had not changed in 70 years.