Books

Featured Books

design007 Magazine

Latest Issues

Current Issue

Odd Geometries

In this issue, we discuss some of the challenges, pitfalls and mitigations to consider when designing non-standard board geometries. We share strategies for designing odd-shaped PCBs, including manufacturing trade-offs and considerations required for different segments and perspectives.

Simplification

On the subject of simplification, our expert contributors explain how to design PCBs without making them complex and over-constrained—whatever the level of technology. In addition, we discuss the effect your decisions and tradeoffs have on design complexity.

The Standards of Design

Our expert contributors discuss how PCB designers can utilize standards to save time and money, not to mention frustration. We also spotlight the newly updated version of the IPC Checklist, a handy guide that illustrates which standards cover which topics, from front-end design through assembly.

Columns

Latest Columns

||| MENU
I-Connect007 Editor's Choice: Five Must-Reads for the Week
May 20, 2022 | Andy Shaughnessy, I-Connect007
Estimated reading time: 2 minutes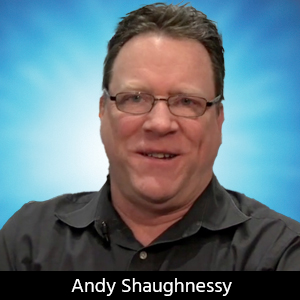 I guess summer really is right around the corner now, and I can break out my coveted Hawaiian shirt collection. The PCB world is heating up too, and there's something for everyone in this week's top five picks. 
This week, we bring you an article about manufacturing training for veterans, and a review of a great signal integrity webinar. IPC honors its A-Teams with the coveted Golden Gnome Awards, and Technica discusses various ways for fabricators to increase ROI. Dan Beaulieu has a review of a really cool book: Back to Human—How Great Leaders Create Connection in the Age of Isolation. In spite of all the meetings on Teams and Zoom, it's easy to feel disconnected. But great leaders find a way to foster that connectivity.
Next week, check the Friday edition of our Daily Newsletter for Editor Nolan Johnson's picks. 
Jahr Turchan Discusses Blackfox's Training Scholarships for Veterans
Published May 18
Blackfox Training Institute is known for offering manufacturing training for veterans who are returning to civilian life. In this audio interview with Nolan Johnson, Jahr Turchan, director of Veteran Services & Advanced Manufacturing Programs for Blackfox, discusses a new training program, Veteran Advanced Manufacturing Certification, and how it helps prepare vets for their transition to the manufacturing workforce.
Dan's Biz Bookshelf: Back to Human—How Great Leaders Create Connection in the Age of Isolation
Published May 19
Dan Beaulieu wears a number of I-Connect007 hats: Columnist, interviewer, and for the last few years, business book reviewer. There are thousands of books like these on Amazon, and Dan does the hard work for us, separating the wheat from the chaff. Back to Human sounds like a must-read. Even with all the technology that allows us to be in constant contact with co-workers around the world, it's certainly easy to feel isolated, but great leaders know how to create and foster greater connectivity. Check it out.
IPC Honors A-Team Volunteers at Golden Gnomes Awards Ceremony at SummerCom 2022
Published May 18
IPC runs primarily on the efforts of its volunteers, many of whom spend countless hours working on standards for the electronics industry. IPC recently presented Golden Gnome Awards to their standards A-Teams, the people within each IPC working group who take on even more work. It's great that IPC is giving these people the recognition that they deserve. Let's give them a round of applause!  
A Textbook Look: Signal Integrity and Impedance
Published May 18
Technical Editor Pete Starkey recently attended a webinar on signal integrity and controlled impedance, jointly organized by NCAB Group, Polar Instruments, and Phoenix Contact. In this review, Pete discusses some of the transmission line theory and controlled impedance principles he came away with, as well as how the permittivity of the material helps determine impedance.
Technica Heats Up ROI Discussion
Published May 17
In the end, isn't it all about ROI? The I-Connect007 Editorial Team recently chatted with Technica's Frank Medina, Ed Carrigan, and Jason Perry about areas that can yield greater ROI for fabricators. As they explain, automation and material handling are prime areas for teasing out more ROI, and they discuss newer methods for calculating these figures as well.
---
Suggested Items
12/08/2023 | TT Electronics
TT Electronics, a leading provider of global manufacturing solutions and engineered technologies, announced today that one of its Asia electronics manufacturing facilities has received approval from the Food and Drug Administration (FDA), through its premarket approval (PMA) supplement evaluation process, to manufacture Class IIa devices on behalf of global medical OEM customers.
12/08/2023 | Mycronic
Mycronic AB has received an order for an SLX mask writer from an existing customer in Asia. The order value is in the range of $7 - $9 million. Delivery of the system is planned for the third quarter of 2024.
12/07/2023 | Matt Stevenson -- Column: Connect the Dots
It makes sense to optimize your board using design for manufacturability (DFM) techniques. But applying DFM best practices can be confusing without formal training. The results are designs that are often incomplete, poorly designed, or too complex. When these issues arise, your PCB manufacturing partner rejecting the design can be considered a best-case scenario because it means they have your back. If your design is simply dropped into an automated queue without concern for manufacturability, the output can be a batch of unusable boards.
12/05/2023 | Travis Kelly -- Column: American Made Advocacy
For this month's PCBAA Member Profile, the focus is on Hari Pillai, president, Technology Components, Sanmina. Hari says, "I think I've had a good dose of luck throughout my career. But beyond luck, I had a vision to become a general manager as far back as my undergraduate years. I made all my career decisions based on that. My evaluation criteria was always, "How does this opportunity get me closer to my goal?" Sometimes opportunities come from unexpected places."
12/05/2023 | Amkor Technology
Amkor Technology, Inc., a leading provider of semiconductor packaging and test services, has announced its plan to build an advanced packaging and test facility in Peoria, Arizona.