Books

Featured Books

design007 Magazine

Latest Issues

Current Issue

Rigid-flex: Designing in 3D

In this month's issue, our expert contributors share their best tips, tricks and techniques for designing rigid-flex circuits. If you're a rigid board designer considering moving into the 3D world of rigid-flex, this issue is just what the doctor ordered!

Simulation, Analysis, and AI

Getting today's designs "right the first time" is critical, especially with costly advanced PCBs. Simulation and analysis software tools can help you in the fight to eliminate respins. They're not magical, but they can predict the future of your design.

Advanced, Complex & Emerging Designs

This month, our contributors focus on designing PCBs with advanced, complex and emerging technologies. We investigate design strategies for boards that are on the cutting edge of technology, or crazily complex, or so new that designers are still writing the rules as they go.

Columns

Latest Columns

||| MENU
Designing in a Vacuum Q&A: Nick Barbin
June 7, 2022 | Andy Shaughnessy, Design007 Magazine
Estimated reading time: 3 minutes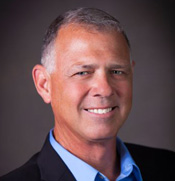 Optimum Design Associates President Nick Barbin has worn a lot of hats in this industry, from PCB designer to EMS company owner. We asked Nick to share his thoughts on what it's like to design in a vacuum, while offering some strategies for escaping the vacuum. 
Andy Shaughnessy: How often do you design a board without knowing who is going to fabricate and/or assemble it?  
Nick Barbin: As a PCB design service provider, we are generally not always privy to this information unless we ask, and at Optimum, we do ask. It's not so much that we care about the "who" aspect; it's more about being in alignment with the specific manufacturer's capabilities to ensure we are providing a design that meets our customer's objectives for cost and reliability. This is especially important in the case of fabrication shops where capabilities tend to vary dramatically and can result in the shop requesting to modify the artwork to be able to meet the specifications called out. 
Shaughnessy: Why do so many designers not know who is going to manufacture their boards?  
Barbin: In the case of fabrication shops, once an OEM has qualified multiple vendors to build their boards, purchasing departments will consider that part number a commodity item, since it is generally one of the highest-cost items on any given bill of materials (BOM). In some cases, the OEM allows the commodity manager (CM) to choose the fabrication vendor. Because of these dynamics, it is very difficult for designers to keep track of specific vendors. Designers should have a pretty good idea of who their CM partner is, as most OEMs have one strategic vendor they rely on. Global time differences and language barriers may also contribute to designers not knowing who's manufacturing their boards.  
Shaughnessy: What other missing information or data do you find yourself having to "design around?" 
Barbin: We believe designing around missing data is a mistake with unknown consequences. If there are missing datasheets or constraints that are truly missing, all efforts must be made to acquire the data or receive a satisfactory sign-off before moving forward. I cannot think of one instance where anything else would be acceptable. 
Shaughnessy: When you find yourself designing in a vacuum, what tricks have you devised as workarounds to get the job done? 
Barbin: Whether we are designing in a vacuum, at Optimum, we have documented our DFM (design for manufacturing) guidelines in our Designer Handbook so each of our designers have best DFM practices at their fingertips. Additionally, each designer has a checklist of over 90 items, many of which pertain to DFM, that must be checked off as completed or considered for each design that is delivered. This is part of our ISO 9001-2015 quality control system. Lastly, each design must pass through a DFM check using the Valor NPI software from Siemens. It is Optimum's objective to ensure each of our designers deliver data for their respective designs to the downstream manufacturers that is both comprehensive and manufacturable to each of our customer requirements. 
Shaughnessy: What are some of the hidden costs, in addition to monetary, of designing in a vacuum? 
Barbin: Delayed time to market certainly comes to mind. The minute a released manufacturing package cannot be manufactured as-is and needs to be modified, the project is immediately put on hold waiting for approvals or answers. This can delay the development cycle by days and weeks as it progresses through many email mailboxes.
To read this entire conversation, which appeared in the May 2022 issue of Design007 Magazine, click here.
---
Suggested Items
09/22/2023 | GlobalFoundries
The U.S. Department of Defense (DoD) has awarded GlobalFoundries (Nasdaq: GFS) (GF) a new 10-year contract for a supply of securely manufactured, U.S.-made semiconductors for use across a wide range of critical aerospace and defense applications. 
09/25/2023 | APCT
APCT, a leading name in the PCB and electronics industry, is delighted to announce the appointment of Peter Austin as its President and CEO, effective September 1. Peter takes the reins from former CEO, Steve Robinson, who has retired after years of dedicated service to the company.
09/22/2023 | Happy Holden, I-Connect007
Ever since high density interconnect (HDI) was created in 1982 by Hewlett-Packard to package its first 32-bit computer powered by a single chip, it has continued to evolve and provide the solutions for miniaturized products. The leading edge of HDI technology became the process used for organic flip-chip packaging for the semiconductor industry. The two distinct markets—IC substrates and product-system integration—are now colliding and utilizing the same ultra-HDI manufacturing processes.
09/21/2023 | KIC
KIC, a renowned pioneer in thermal process and temperature measurement solutions for electronics manufacturing, is thrilled to announce its participation in the upcoming SMTA Guadalajara Expo & Tech Forum.
09/21/2023 | Intraratio
Intraratio, a provider of enterprise software solutions, is pleased to announce its participation in the SMTA Guadalajara Expo and Tech Forum 2023.