Books

Featured Books

design007 Magazine

Latest Issues

Current Issue

Simplification

On the subject of simplification, our expert contributors explain how to design PCBs without making them complex and over-constrained—whatever the level of technology. In addition, we discuss the effect your decisions and tradeoffs have on design complexity.

The Standards of Design

Our expert contributors discuss how PCB designers can utilize standards to save time and money, not to mention frustration. We also spotlight the newly updated version of the IPC Checklist, a handy guide that illustrates which standards cover which topics, from front-end design through assembly.

Rigid-flex: Designing in 3D

In this month's issue, our expert contributors share their best tips, tricks and techniques for designing rigid-flex circuits. If you're a rigid board designer considering moving into the 3D world of rigid-flex, this issue is just what the doctor ordered!

Columns

Latest Columns

||| MENU
The Survey Said: Designing Around Missing Data
June 9, 2022 | Andy Shaughnessy, Design007 Magazine
Estimated reading time: 1 minute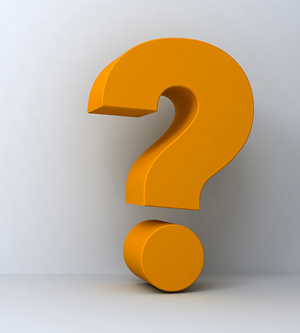 One of the best tools we have for keeping our fingers on the pulse of the industry is the reader survey. When we want to find out what's going on, we just ask. Fortunately, our readers are not a shy bunch of folks. They don't mind sharing—the good, the bad, and the ugly.  
In a recent survey, we asked our PCB designer readers, "What missing information or data (impedance requirements, library data, etc.) do you find yourself having to 'design around'?"  
The replies were all over the place; I don't think any two respondents said the same thing. Here are some of more illustrative replies we received, edited slightly for clarity. Do these comments reflect what's happening at your company? 
Those are the things that I demand before beginning.
Usually several pieces of PCB specific data are missing or falsely specified, especially for impedance requirements.
Provisioning for functional test.  We often have to wait for the CAD office to approve new footprints, and for commodity management to approve part suppliers.
Quite frankly, we insist that we know fairly early in process, but getting rules/feedback from vendors is very difficult. Vendors don't seem to be able to articulate their own rules or capabilities and it varies significantly per facility if they have multiple facilities.
Impedance data—cost-effectiveness depends on the board material that is stocked by the board house. Workaround: We specify tracks and impedances, and permit board house to adjust the CAM files as needed. Assembly requirements: What's the permitted height of components close to the rails? What's the shadow area around high components? Library data is usually a non-issue: we simply don't trust outside sources for any library data.   
The I-Connect007 Research Team regularly polls members of the electronics manufacturing industry on trends in the industry so we can bring you topics that you care about. 
---
Suggested Items
12/05/2023 | American Standard Circuits
West Chicago, Illinois-based PCB fabricator American Standard Circuits will be exhibiting at this year's Annual Association of Old Crows International Symposium to be held from December 11 through the 13th in National Harbor, Maryland.
12/05/2023 | Mycronic
Mycronic AB has received an order for an SLX mask writer from a new customer in Asia. The order value is in the range of USD 5-7 million. Delivery of the system is planned for the first quarter of 2025.
12/05/2023 | Robert Erickson and Lorena Villanueva, IPC
About 200 kilometers (125 miles) north of Mexico City lies Queretaro, an area rich in history, with stone streets and public squares, and which twice has been the country's capital. But it's also quickly becoming a global capital of electronics manufacturing, especially aeronautics, and was the location for the first IPC Day Mexico this past June.
12/04/2023 | iNEMI
The third session in iNEMI's Counterfeit Components series which will be hold Thursday, December 7, 2023 / 11:00 a.m.—12:30 p.m. EST (US), will look at emerging technologies for detection and mitigation. We will also look at what is ahead for hardware security and review results of an industry survey regarding experiences with counterfeit components and strategies used to mitigate risk.
12/04/2023 | Siemens
Siemens AG, a leading technology company, and Intel Corporation, one of the world's largest semiconductor companies, have signed a memorandum of understanding (MoU) to collaborate on driving digitalization and sustainability of microelectronics manufacturing.