Books

Featured Books

design007 Magazine

Latest Issues

Current Issue

Rigid-flex: Designing in 3D

In this month's issue, our expert contributors share their best tips, tricks and techniques for designing rigid-flex circuits. If you're a rigid board designer considering moving into the 3D world of rigid-flex, this issue is just what the doctor ordered!

Simulation, Analysis, and AI

Getting today's designs "right the first time" is critical, especially with costly advanced PCBs. Simulation and analysis software tools can help you in the fight to eliminate respins. They're not magical, but they can predict the future of your design.

Advanced, Complex & Emerging Designs

This month, our contributors focus on designing PCBs with advanced, complex and emerging technologies. We investigate design strategies for boards that are on the cutting edge of technology, or crazily complex, or so new that designers are still writing the rules as they go.

Columns

Latest Columns

||| MENU
The Survey Said: Designing Around Missing Data
June 9, 2022 | Andy Shaughnessy, Design007 Magazine
Estimated reading time: 1 minute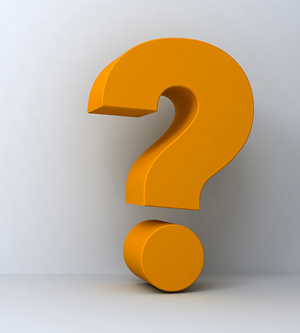 One of the best tools we have for keeping our fingers on the pulse of the industry is the reader survey. When we want to find out what's going on, we just ask. Fortunately, our readers are not a shy bunch of folks. They don't mind sharing—the good, the bad, and the ugly.  
In a recent survey, we asked our PCB designer readers, "What missing information or data (impedance requirements, library data, etc.) do you find yourself having to 'design around'?"  
The replies were all over the place; I don't think any two respondents said the same thing. Here are some of more illustrative replies we received, edited slightly for clarity. Do these comments reflect what's happening at your company? 
Those are the things that I demand before beginning.
Usually several pieces of PCB specific data are missing or falsely specified, especially for impedance requirements.
Provisioning for functional test.  We often have to wait for the CAD office to approve new footprints, and for commodity management to approve part suppliers.
Quite frankly, we insist that we know fairly early in process, but getting rules/feedback from vendors is very difficult. Vendors don't seem to be able to articulate their own rules or capabilities and it varies significantly per facility if they have multiple facilities.
Impedance data—cost-effectiveness depends on the board material that is stocked by the board house. Workaround: We specify tracks and impedances, and permit board house to adjust the CAM files as needed. Assembly requirements: What's the permitted height of components close to the rails? What's the shadow area around high components? Library data is usually a non-issue: we simply don't trust outside sources for any library data.   
The I-Connect007 Research Team regularly polls members of the electronics manufacturing industry on trends in the industry so we can bring you topics that you care about. 
---
Suggested Items
09/25/2023 | HyRel
HyRel Technologies, a global provider of quick turn semiconductor modification solutions, proudly announces that it earned the prestigious AS9100 certification.
09/25/2023 | StenTech
StenTech Inc., the leading multinational SMT Printing Solutions company, is pleased to announce plans to exhibit at the SMTA Guadalajara Expo, scheduled to take place Oct. 25-26, 2023 at the Expo Guadalajara in Guadalajara, Jalisco, Mexico.
09/25/2023 | Camtek
Camtek Ltd., together with FormFactor, Inc., are pleased to announce that they have entered into an agreement for the acquisition by Camtek of FormFactor, Inc.'s FRT Metrology business for $100 million in cash, subject to customary purchase price adjustments.
09/22/2023 | IPC
Join fellow EMS leaders in the region on Oct 5, 2023, 4:30 - 8:00pm EDT, to share industry pain points and solutions. Our focus for this meeting is how companies profitably reach the next level of revenue. Following a presentation on the current EMS market and revenue tiers in the industry, participants will discuss how to reach the next level and grow their business. Discussion will pull from direct experience, questions, and ideas. From there, the conversation goes where you, the leaders, take it. Every roundtable ends in unique takeaways.  
09/21/2023 | Intraratio
Intraratio, a provider of enterprise software solutions, is pleased to announce its participation in the SMTA Guadalajara Expo and Tech Forum 2023.