Books

Featured Books

design007 Magazine

Latest Issues

Current Issue

Simplification

On the subject of simplification, our expert contributors explain how to design PCBs without making them complex and over-constrained—whatever the level of technology. In addition, we discuss the effect your decisions and tradeoffs have on design complexity.

The Standards of Design

Our expert contributors discuss how PCB designers can utilize standards to save time and money, not to mention frustration. We also spotlight the newly updated version of the IPC Checklist, a handy guide that illustrates which standards cover which topics, from front-end design through assembly.

Rigid-flex: Designing in 3D

In this month's issue, our expert contributors share their best tips, tricks and techniques for designing rigid-flex circuits. If you're a rigid board designer considering moving into the 3D world of rigid-flex, this issue is just what the doctor ordered!

Columns

Latest Columns

||| MENU
Passionate People Can Do Fantastic Things
June 9, 2022 | I-Connect007 Editorial Team
Estimated reading time: 15 minutes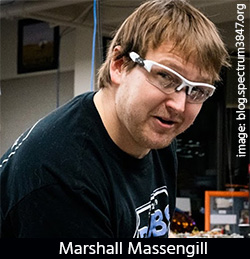 Electrical engineer Marshall Massengill is the first to admit that he has a pretty sweet gig. Marshall serves as a mentor for the Zebracorns, a robotics team based at a STEM-oriented high school in North Carolina. And he's not just a mentor: He's also a graduate of North Carolina School of Science and Mathematics, and a former member of one of the earliest robotics teams organized by FIRST (For Inspiration and Recognition of Science and Technology). 
We recently spoke with Marshall about his work with the FIRST robotics team, and what it's like teaching PCB design to juniors and seniors in high school. As he points out in this interview, he hopes the students take away more than just technical knowhow when they graduate—he wants them to identify their passion and follow it wherever it takes them. 
Barry Matties: Marshall, tell us how you got involved with FIRST and the impact it has had on your life. 
Marshall Massengill: I've been involved in FIRST for almost 20 years. It's definitely had an impact on me. As a student, it inspired me to pursue a STEM career. Also, my experience as a student at FIRST helped me find my passions in life and understand that there's an outlet for things like that. 
I learned that passionate people can do fantastic things. If we can ignite that spark in students, that's a big thing that works well—particularly at the micro-level with teams, and it being a mentor-based program. That's a big part of it for me and I reflect on it yearly. 
We just wrapped up our season and while it's sad that we didn't get to the championship event, the students who participated this year, given all that we had to go through with COVID and how successful we were despite all that, got a lot out of it. They still were able to find their passions and push themselves further and faster than they have previously which is awesome. I feel like, ultimately, that's what it's all about. 
Matties: Rea Callender, the head of the education team at Altium, mentioned you and your team of robotics students, who are designing PCBs with Altium tools. Tell us about the school and the team. 
Massengill: The team that I mentor is based in a two-year residential high school called the North Carolina School of Science and Mathematics, or NCSSM. Students apply in 10th grade and they're accepted for 11th and 12th grades. They live on campus, and it's part of the university system in North Carolina. 
It's a fantastic place. It's unique in that it's publicly funded by the state of North Carolina, and students get free tuition to attend. When I was a student here, I was lucky to be part of the FIRST robotic team. There were maybe three FIRST robotic teams in the state at the time.  
Now as a mentor, I'm able to contribute back to the school. The robotics team is no longer just NCSSM students—it's students from the surrounding community. Here in Durham, North Carolina, there are a lot of really nice schools with engineering programs, and I've had a lot of interactions with the teachers who run the electrical engineering programs that they offer.  
But many of those programs are not advancing, I believe, because the departments don't realize how much things have changed and how accessible some of this knowledge is now. Many of those courses are based on the 7400 series logic and a very basic kind of solderless breadboard wiring. It's more circuit logic-based than actually designing something more purpose-built.
Now, many of these design technologies are browser-based and more accessible to students who have a Chromebook. Suddenly, their world starts to open up, particularly when you add simulation, and you can run your Arduino code from the same browser. It calls the LED to blink, reads the sensor, or whatever, through a simulated front end, and suddenly things get really approachable to students. Making a board doesn't seem so cost-prohibitive because you can verify that everything's going to work before you have it made.  
We've been designing custom PCBs now, in one form or another, since 2015. We were using Eagle and KiCAD and some other programs, but then Altium started sponsoring FRC teams, and we were able to play around with that. We were trying to solve the problem of putting together a PCB design by making it more plug-and-play. Much of what we're doing is plugging in known blocks, so it's a matter of connecting them in the right way. They were trying to simplify that, which made it approachable for students.  
We spent part of our season this year working on some additional software to leverage more "friendly" IMUs for sensor fusion work. We have a student who's been working really hard on that. Unfortunately, we didn't get to put it on a robot this year, but the work will carry forward. In fact, we started the process to do some layout for a small PCB for this IMU to actually sit on. For us, BGA soldering is not simple. It's not impossible, but it's not easy. One of the things we're trying to do is create a carrier board that this part will sit on. It will effectively be a microcontroller of some type that ends up doing the control work to leverage that in our system, but we're a bit unique in that regard. 
We've created custom stuff and used plenty of off-the-shelf components. Are you familiar with ROS, the robot operating system? It's not an OS in the sense of Linux or Windows; it's a framework for using robot sensors and integrating them into a robot design. We've been leveraging that for a while and it's one of the great things that's unlocking the potential for us as we go along. We're able to leverage more work that other companies are doing with their sensors, which means we're more interested in integrating them into our robots.  
Matties: There are so many opportunities. For the design of this circuit board, are the students doing the actual design? Are you teaching them and how does that process work? 
Massengill: When we are doing circuit board design, everything from top to bottom with our robots is us working side by side with the students. Me and another mentor are both electrical engineers, so we've been doing this in one form or another for a long time. 
We're teaching the students at the same time we're trying to learn, typically. You might know how Spy works or I²C or something, but you might not know the specifics for a particular part. Reading a datasheet's not exactly the most fun in the world, so we spend a lot of time working alongside students and showing them the process that we go through to actually create a design. Along the way, we'll do design reviews, and provide feedback, along with the students and other mentors. We make mistakes the same way the students do. The students will ask, "Is this right? Does that make sense?" And we'll say, "Actually, no, it doesn't and it's good you said something because now we can go fix that."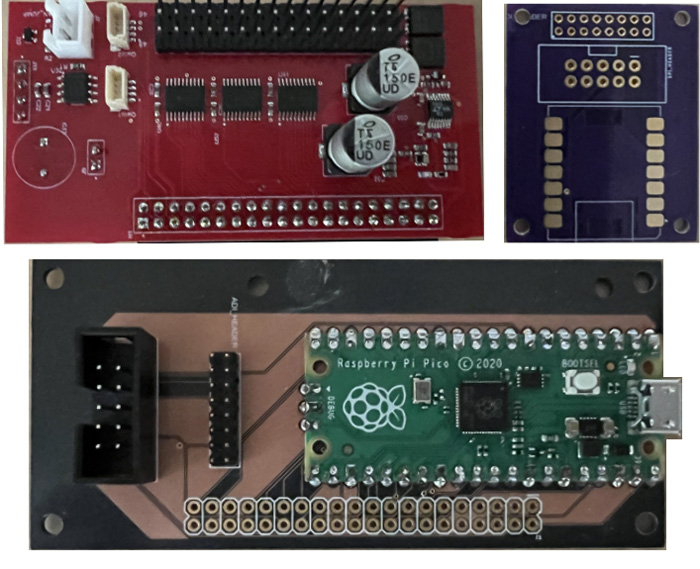 Matties: Through this effort, Marshall, are students getting a taste of what a career in circuit board design might be like? 
Massengill: Definitely. In fact, one student who graduated three years ago was originally wanting to study mechanical engineering, but she got excited about the possibility of electrical engineering and knowing that was an option because of some work she did with us in the lab on circuit board design. I think we can unlock the students' potential.

Matties: Is your team unique in the sense that you're doing actual board design? 
Massengill: I think we're unique in that we do a lot more design when we need it. It's definitely a needs-based thing; it's not constant. We're not going to design a custom circuit board just because it's fulfilling or fun to teach students. Ultimately, we're trying to build a robot that solves a particular challenge, whatever it may be. 
Every year the challenge changes; it could be shooting balls, moving boxes, or something else. The circuit board plays a part because it's something that will help the robot be more robust or refine something to help us solve the challenge. We're unique because we're willing to go that far and commit resources if it makes sense. 
Matties: There's a need that we continually hear about for young minds to even be aware that circuit board design is a career path. I think it's critical for the industry's future that kids learn about PCB design.  
Massengill: I totally agree. 
Andy Shaughnessy: Slightly off topic, I noticed a poster of Colin Chapman on the wall in a photo of your office. Are you a big fan of his? I love how he used aeronautical engineering principles when he developed Lotus and his Formula 1 cars.  
Massengill: Great question! Yes, I think that's one of the reasons I'm so fascinated with Chapman—not just him, but the designs for the cars. I'm a big Lotus fan. I don't own one yet, but I still have plenty of time.
Matties: What's the name of your robot team? 
Massengill: We are known as the Zebracorns, which is a cross between a zebra and a unicorn. We needed to one-up the school mascot, which is the unicorn. Even within a school full of nerdy, geeky students who are the best and the brightest in the state, the robotics team is its own entity in so many ways. 
The team itself consists of 30 to 50 students. Because of COVID, last year we were down to about 30, but it's not necessarily a bad thing; it was an amount we could reasonably sustain. Realistically, we'll likely be back to 50 or 55 students next year. We had a really good year, and people tend to want to join the team after a successful season. 
Matties: Now you've been involved with this for years, and you've seen this grow at a rapid pace. You mentioned that there were once just three teams, and we saw about 350 teams at the FIRST 2022 world competition. 
Massengill: Yes, and there are about 70 in North Carolina alone. It's fantastic to see the growth. We attract students from all over the state, taking an even number from each congressional district. Now some of our students actually come from other teams, so our team's culture has become a melting pot of these other team cultures. Students come in with their own expectations. We'll pull in bits of their culture to help improve things, which is fantastic. I think that's probably one of the biggest changes that I've seen in my time as a mentor.  Page 1 of 2
---
Suggested Items
09/20/2023 | I-Connect007 Editorial Team
Panasonic's Darren Hitchcock spoke with the I-Connect007 Editorial Team on the complexities of moving toward ultra HDI manufacturing. As we learn in this conversation, the number of shifting constraints relative to traditional PCB fabrication is quite large and can sometimes conflict with each other.
09/19/2023 | Anaya Vardya -- Column: Standard of Excellence
In my last column, I discussed cutting-edge innovations in printed circuit board technology, focusing on innovative trends in ultra HDI, embedded passives and components, green PCBs, and advanced substrate materials. This month, I'm following up with the products these new PCB technologies are destined for. Why do we need all these new technologies?
09/18/2023 | ViTrox
ViTrox, which aims to be the world's most trusted technology company, is excited to announce that our trusted Sales Channel Partner (SCP) in Mexico, SMTo Engineering, S.A. de C.V., will be participating in SMTA Guadalajara Expo & Tech Forum. They will be exhibiting in Booth #911 from the 25th  to the 26th of October 2023,  at the Expo Guadalajara in Jalisco, Mexico.
09/18/2023 | Intel
Intel announced one of the industry's first glass substrates for next-generation advanced packaging, planned for the latter part of this decade.
09/18/2023 | Aidan Salvi -- Column: Facing the Future
I have been in and around circuit boards most of my life. I started 20 years ago in my family's PCB shop, leaving after a couple of years to start my own software company. About a year ago, I returned to the family business, and the first thing I noticed was that nothing had really changed. We were doing the same things in the same way as the day I left. After talking to several experts in the industry, I realized it was worse than that: The manufacturing of PCBs had not changed in 70 years.