Books

Featured Books

design007 Magazine

Latest Issues

Current Issue

Rigid-flex: Designing in 3D

In this month's issue, our expert contributors share their best tips, tricks and techniques for designing rigid-flex circuits. If you're a rigid board designer considering moving into the 3D world of rigid-flex, this issue is just what the doctor ordered!

Simulation, Analysis, and AI

Getting today's designs "right the first time" is critical, especially with costly advanced PCBs. Simulation and analysis software tools can help you in the fight to eliminate respins. They're not magical, but they can predict the future of your design.

Advanced, Complex & Emerging Designs

This month, our contributors focus on designing PCBs with advanced, complex and emerging technologies. We investigate design strategies for boards that are on the cutting edge of technology, or crazily complex, or so new that designers are still writing the rules as they go.

Columns

Latest Columns

||| MENU
I-Connect007 Editor's Choice: Five Must-Reads for the Week
June 24, 2022 | Nolan Johnson, I-Connect007
Estimated reading time: 3 minutes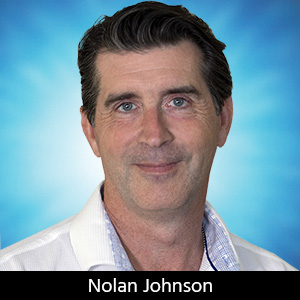 Market news was certainly big this week. While the U.S. stock market continues make some large swings, the PCB and PCBA are doing their own dance with the numbers. We're still feeling the effects of the pandemic, but it seems to be more about playing catch up. Still, the industry is showing some instability, both in positive and negative ways.
Also this week, we've got the IPC-1402 standard now open for public review, and three key industry advocacy groups encouraging action in the U.S. Congress. Then there's a market report on expected increases in the semiconductor market, and a market report on critical minerals. And for something a little different, we shared a reader response to a column from Dan Beaulieu about the need for changes in the principal-rep relationship. This isn't something that going to be solved anytime soon, but it's not for lack of trying. We know changes need to be made, and our reader—the president of his own PCB fab—has some things to say.
If you missed all this news during the week, I'm glad you're here to catch up. I'd say it's the perfect way to start your weekend. 
IPC-1402, Standard for Green Cleaners Used in Electronics Manufacturing Now Open for Public Review 
Published June 22 
IPC's draft version of IPC-1402, Standard for Green Cleaners Used in Electronics Manufacturing, is now open for public review. The draft standard has been progressing through the standards process since fall of 2021 and, despite some minor delays in the draft development timelines— delays are common during consensus-based standards development processes—the draft is now ready for public review through July 15, 2022. 
Industry Groups Urge U.S. Congress to Fix Weaknesses in Electronics Supply Chain 
Published June 17 
Three top industry organizations (IPC, PCBAA and USPAE) last week urged U.S. Congress to support legislation that would address challenges confronting the U.S. electronics supply chain. From what we hear, the effort is paying off in some pretty big ways. More work needs to be done, but this is a great start. Read the details here. 
Worldwide Semiconductor Market Expected to Increase 16.3% in 2022 
Published June 17 
WSTS forecasts strong chip demand for another consecutive year, with most major categories expected to see high teens year-over-year growth in 2022, led by Logic with 20.8% growth, Analog with 19.2% growth, and Memory with 18.7% growth. Optoelectronics remains the weakest category in the forecast and is expected to be roughly flat (+0.3%) year-over-year. Find the rest of the numbers here. 
Siber Circuits Owner Responds to 'Rep' Column: Encourage Communication 
Published June 17 
Here at I-Connect007, it's our goal to move industry conversation forward, without resorting to exaggeration or hyperbole to do so, of course. Simon Etherington, president and owner of Siber Circuits, felt so strongly about Dan Beaulieu's weekly column titled "Reps Need a Better Deal, Part 2" that he put fingers to the keyboard and expressed his thoughts as a response. Beaulieu frequently writes about sales and marketing topics, particularly the relationship between the sales rep and the principal. Dan has argued that there needs to be improved communication, better language in the contracts, and a sales rep who's eager to earn. See what Simon had to say. 
Clean Energy and Critical Minerals: The Dichotomy and Divergence 
Published June 17 
Mining consultant Noelle Lovern reports on the challenges for critical minerals. From her report, "Nearly every technology and much of manufactured goods require mined elements. It is often said, 'If you don't grow it, you must mine it.' Now more than ever, mined materials are in higher demand. The urgency to resolve the supply chain issues has been exasperated by disruptions related to COVID-19 and now the Russian invasion of Ukraine and associated sanctions. Current supply chain threats have urged USGS to add 15 commodities to the 2022 Critical Minerals List." Like so many other parts of the supply chain, mining for minerals remains one of the most basic needs. Readers checked in on Lovern's market reports here.


---
Suggested Items
09/25/2023 | HyRel
HyRel Technologies, a global provider of quick turn semiconductor modification solutions, proudly announces that it earned the prestigious AS9100 certification.
09/25/2023 | StenTech
StenTech Inc., the leading multinational SMT Printing Solutions company, is pleased to announce plans to exhibit at the SMTA Guadalajara Expo, scheduled to take place Oct. 25-26, 2023 at the Expo Guadalajara in Guadalajara, Jalisco, Mexico.
09/25/2023 | Camtek
Camtek Ltd., together with FormFactor, Inc., are pleased to announce that they have entered into an agreement for the acquisition by Camtek of FormFactor, Inc.'s FRT Metrology business for $100 million in cash, subject to customary purchase price adjustments.
09/22/2023 | IPC
Join fellow EMS leaders in the region on Oct 5, 2023, 4:30 - 8:00pm EDT, to share industry pain points and solutions. Our focus for this meeting is how companies profitably reach the next level of revenue. Following a presentation on the current EMS market and revenue tiers in the industry, participants will discuss how to reach the next level and grow their business. Discussion will pull from direct experience, questions, and ideas. From there, the conversation goes where you, the leaders, take it. Every roundtable ends in unique takeaways.  
09/21/2023 | Intraratio
Intraratio, a provider of enterprise software solutions, is pleased to announce its participation in the SMTA Guadalajara Expo and Tech Forum 2023.