Books

Featured Books

smt007 Magazine

Latest Issues

Current Issue

Chips Don't Float

In Europe and the U.S., legislation is under way to revitalize PCB fabrication and packaging. What is the status of this work, and how specifically does this change the industry landscape for EMS companies? What will help keep us afloat?

Flying High With Digital Twin

The opportunity to use manufacturing simulation as a test bed for job planning and process optimization brings continuous improvement into the modern age. This may be an all-or-nothing type of project, but it's worth the investment.

Artificial Intelligence

In this issue, we (and AI) explored how and when artificial intelligence plays a role in manufacturing today. Whether on the factory floor, or in the front office, AI applications are emerging and changing how we approach planning, processes and problem solving.

Columns

Latest Columns

||| MENU
Partnership and Collaboration
June 28, 2022 | I-Connect007 Editorial Team
Estimated reading time: 2 minutes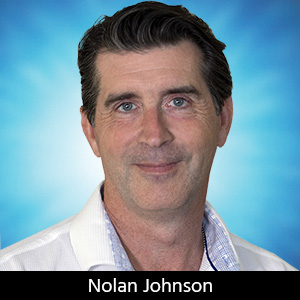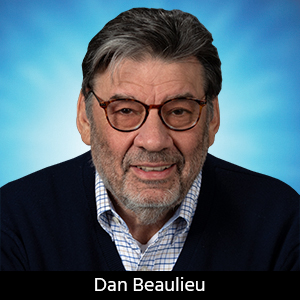 Dan Beaulieu and Nolan Johnson recently had a conversation with Christopher Kalmus of Aurora Circuits and Brigitte Lawrence of Brigitflex. Joining them was Jeff Brandman of Aismalibar North America. The group discussed the value of partnerships, noting how it has helped them win and keep business. They also describe a recent project for an OEM manufacturer in the automotive industry that served as a case study for this discussion. 
Nolan Johnson: What does partnership mean in your working relationship?
Christopher Kalmus: It means working together, trying to solve a problem that's of value to all of us.
Brigitte Lawrence: When a customer comes to us, needs something produced, and we don't have everything at our fingertips, we can work together with others to help the customer. We can work together to accomplish it in the timeframe, money frame, and everything else to get it out to the assembler or our customer.
Johnson: Is this a tactical or a strategic kind of relationship?
Lawrence: Neither. It's a friendship. In this type of situation, we're not competing. We are working together underneath an umbrella to keep everything friendly and competitive free. We each have our own niche, we know where it's at, and we don't cross each other.
Johnson: So, by having complementary areas of specialty, you can work together, making those component pieces larger than the individual parts?
Lawrence: It's larger than the industry when we put it together.
Dan Beaulieu: The way I see it, you have some operations that Chris can't do, and he has some that you can't do. 
Kalmus: That's right Dan. These are unusual times. We're dealing with an industry that's basically been devastated over the last two decades. You go back three decades, and the U.S./North America produced maybe 50–60% of all the circuit boards in the world. It was a highly resilient industry; it could take some body blows and still be okay. I've seen a lot of different estimates that we now produce probably less than 4% of the world's production, while China currently is probably producing more than 50%.
Beaulieu: Some sources say over 80%.
Kalmus: Our industry is so stretched that it's not even possible for everybody to have everything that they want, to do everything that they want. Partnerships, from materials to final assembly, help fill the void. 
Lawrence: We must work together. We must trust each other. We must use each other's machinery. Sometimes we are not allowed to collaborate, but we do it when we can. We do what we can to keep things here and work together as a team, keeping things here in the States. It's not just building the product. It's keeping the machinery running and keeping our factories running. It's what it takes to build the product.
Kalmus: Circuit board innovations have always relied on people who have ideas, who know how to do things, and can extrapolate to other ways of doing things. To me, that's probably the bigger part of our partnership. Brigitte and Chuck (Lawrence) are two unique people in the printed circuit board world, with their knowledge and what they're capable of doing. We've always been innovative, going all the way back to Kalmus and Associates in the 1950s and 1960s. 
To read this entire conversation, which appeared in the June 2022 issue of SMT007 Magazine, click here.
---
Suggested Items
09/22/2023 | IPC
Join fellow EMS leaders in the region on Oct 5, 2023, 4:30 - 8:00pm EDT, to share industry pain points and solutions. Our focus for this meeting is how companies profitably reach the next level of revenue. Following a presentation on the current EMS market and revenue tiers in the industry, participants will discuss how to reach the next level and grow their business. Discussion will pull from direct experience, questions, and ideas. From there, the conversation goes where you, the leaders, take it. Every roundtable ends in unique takeaways.  
09/21/2023 | Intraratio
Intraratio, a provider of enterprise software solutions, is pleased to announce its participation in the SMTA Guadalajara Expo and Tech Forum 2023.
09/21/2023 | SEMI
The SEMI Semiconductor Climate Consortium (SCC) issued its first report of the semiconductor ecosystem's greenhouse gas (GHG) emissions profile, an in-depth analysis of the semiconductor value chain's carbon footprint and priority-ranked carbon emission sources for the industry to address.
09/20/2023 | PDR
PDR is set to showcase its cutting-edge IR-E3 Series of SMD/BGA IR rework systems, as well as its industry-leading X-ray solutions.
09/20/2023 | Hentec Industries/RPS Automation
Hentec Industries/RPS Automation, a leading manufacturer of selective soldering, component lead tinning and solderability test equipment, announces that it has added assembly and production staff members to its team to accommodate its recent increase in sales and order demand.