Books

Featured Books

design007 Magazine

Latest Issues

Current Issue

Rigid-flex: Designing in 3D

In this month's issue, our expert contributors share their best tips, tricks and techniques for designing rigid-flex circuits. If you're a rigid board designer considering moving into the 3D world of rigid-flex, this issue is just what the doctor ordered!

Simulation, Analysis, and AI

Getting today's designs "right the first time" is critical, especially with costly advanced PCBs. Simulation and analysis software tools can help you in the fight to eliminate respins. They're not magical, but they can predict the future of your design.

Advanced, Complex & Emerging Designs

This month, our contributors focus on designing PCBs with advanced, complex and emerging technologies. We investigate design strategies for boards that are on the cutting edge of technology, or crazily complex, or so new that designers are still writing the rules as they go.

Columns

Latest Columns

||| MENU
I-Connect007 Editor's Choice: Five Must-Reads for the Week
August 5, 2022 | Nolan Johnson, I-Connect007
Estimated reading time: 2 minutes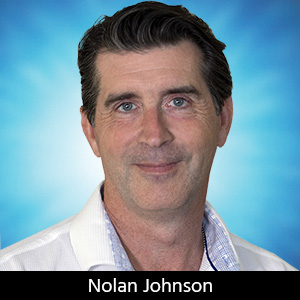 By now, you have probably heard that I-Connect007 has joined forces with IPC; Andy Shaughnessy led with that news in his Top 5 last week. I-Connect007 is constantly the source of news in the industry, but it's not often that we're the subject of the news. This week, it's a different story.  
To top it off, this week has been particularly newsy. So, I'm making the executive decision to include the merger news item as a piece of bonus news. If you haven't read the July 28, 2022 press release by now, you're getting another chance to find it here: 
IPC Acquires Media Company I-Connect007, Strengthening Relationship to Drive Growth and Innovation in the Electronics Industry  
The Top 5 list this week contains industry analysis from IPC's Shawn DuBravac, news on the passage of the U.S. "CHIPS Plus" bill, new materials from Ventec, and a chemistry company completing their acquisition, plus a brand new book in the I-Connect007 eBooks series.  
We'll see you next week, and for many weeks to come (we promise!)  
'CHIPS Plus' Bill Passed with IPC's Active Support 
Published August 2 
From the press release, this passage jumps out, "IPC advocated strongly for the passage of legislation that would fund the CHIPS Act and urged Congress to include  $2.5 billion in the first fiscal year for the National Advanced Packaging Manufacturing Program. IPC applauds both the Senate and the House for reaching an agreement and sending the bill to the President's desk." Click through here to read all the particulars and see the high-level numbers associated with CHIPS Plus. 
Q4 Concerns: Hold on to Your Hats 
Published August 3 
With our industry booming, even as we face inflation, rising interest rates, and a worker shortage so acute it might be slowing company growth, and a potential economic recession on the horizon, the signals are decidedly mixed. I-Connect007 talks with IPC Chief Economist Shawn DuBravac, looking ahead to the end of the year. DuBravac does his best crystal ball reading to tell us what to expect. 
Ventec Expands Flex-rigid Material Range for Critical Military, Aerospace, and Ultra-high Reliability Applications 
Published August 2 
The new materials from Ventec include a flex-rigid No Flow / Low Flow prepreg range – tec-speed 4.0 (VT-462(L) PP NF/LF), offering high-Tg, low Dk, low loss, and excellent thermal reliability, designed for military, aerospace/space, and other ultra-high reliability applications. Get a sense for the specification details here.  
New Book from I-Connect007 Examines Evolution of Electronics Industry NPI  
Published August 1 
In "The Electronics Industry's Guide to…The Evolving PCB NPI Process," Siemens topic experts Mark Laing and Jeremy Schitter offer a timely look at how the slowdown of production and delivery of materials and components in recent years has impacted the NPI process in the global marketplace. Check it out. 
MKS Instruments, Atotech Receive China Antitrust Clearance for Pending Acquisition of Atotech 
Published July 29 
Mergers and acquisitions continue. MKS Instruments and Atotech "have received unconditional merger approval from China's State Administration for Market Regulation for MKS' pending acquisition of Atotech. The transaction has now received all required regulatory clearances." Now is the time for making acquisitions.
---
Suggested Items
09/25/2023 | Purdue University
Purdue University continues building momentum as America's leading university in semiconductors, with a broad range of updates this fall semester.
09/25/2023 | Alison James
"Electronics systems are at the heart of almost all modern technology. The performance and functionality of these systems have increased at breathtaking speed, chiefly as a result of advancements in semiconductor technology. Semiconductors do not function in isolation," writes Alison James, IPC senior director of government relations, in a 2023 report for the European Commission's Directorate General for Internal Market, Industry, Entrepreneurship. "These electronics systems feature prominently in key sectors like defence, aerospace, space, automotive, medical, and high-performance computing, but electronics are vital to every industry and are central to a variety of EU priorities, including the twin digital and green transitions and Europe's technological sovereignty."
09/25/2023 | APCT
APCT, a leading name in the PCB and electronics industry, is delighted to announce the appointment of Peter Austin as its President and CEO, effective September 1. Peter takes the reins from former CEO, Steve Robinson, who has retired after years of dedicated service to the company.
09/21/2023 | KIC
KIC, a renowned pioneer in thermal process and temperature measurement solutions for electronics manufacturing, is thrilled to announce its participation in the upcoming SMTA Guadalajara Expo & Tech Forum.
09/21/2023 | Dymax
Dymax, a leading manufacturer of light-curing materials and equipment, will exhibit in booth 1526 at SMTA International 2023 in Minneapolis, MN, from October 10-11.