Books

Featured Books

design007 Magazine

Latest Issues

Current Issue

Odd Geometries

In this issue, we discuss some of the challenges, pitfalls and mitigations to consider when designing non-standard board geometries. We share strategies for designing odd-shaped PCBs, including manufacturing trade-offs and considerations required for different segments and perspectives.

Simplification

On the subject of simplification, our expert contributors explain how to design PCBs without making them complex and over-constrained—whatever the level of technology. In addition, we discuss the effect your decisions and tradeoffs have on design complexity.

The Standards of Design

Our expert contributors discuss how PCB designers can utilize standards to save time and money, not to mention frustration. We also spotlight the newly updated version of the IPC Checklist, a handy guide that illustrates which standards cover which topics, from front-end design through assembly.

Columns

Latest Columns

||| MENU
I-Connect007 Editor's Choice: Five Must-Reads for the Week
August 5, 2022 | Nolan Johnson, I-Connect007
Estimated reading time: 2 minutes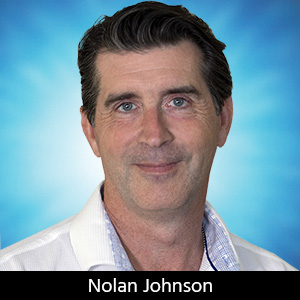 By now, you have probably heard that I-Connect007 has joined forces with IPC; Andy Shaughnessy led with that news in his Top 5 last week. I-Connect007 is constantly the source of news in the industry, but it's not often that we're the subject of the news. This week, it's a different story.  
To top it off, this week has been particularly newsy. So, I'm making the executive decision to include the merger news item as a piece of bonus news. If you haven't read the July 28, 2022 press release by now, you're getting another chance to find it here: 
IPC Acquires Media Company I-Connect007, Strengthening Relationship to Drive Growth and Innovation in the Electronics Industry  
The Top 5 list this week contains industry analysis from IPC's Shawn DuBravac, news on the passage of the U.S. "CHIPS Plus" bill, new materials from Ventec, and a chemistry company completing their acquisition, plus a brand new book in the I-Connect007 eBooks series.  
We'll see you next week, and for many weeks to come (we promise!)  
'CHIPS Plus' Bill Passed with IPC's Active Support 
Published August 2 
From the press release, this passage jumps out, "IPC advocated strongly for the passage of legislation that would fund the CHIPS Act and urged Congress to include  $2.5 billion in the first fiscal year for the National Advanced Packaging Manufacturing Program. IPC applauds both the Senate and the House for reaching an agreement and sending the bill to the President's desk." Click through here to read all the particulars and see the high-level numbers associated with CHIPS Plus. 
Q4 Concerns: Hold on to Your Hats 
Published August 3 
With our industry booming, even as we face inflation, rising interest rates, and a worker shortage so acute it might be slowing company growth, and a potential economic recession on the horizon, the signals are decidedly mixed. I-Connect007 talks with IPC Chief Economist Shawn DuBravac, looking ahead to the end of the year. DuBravac does his best crystal ball reading to tell us what to expect. 
Ventec Expands Flex-rigid Material Range for Critical Military, Aerospace, and Ultra-high Reliability Applications 
Published August 2 
The new materials from Ventec include a flex-rigid No Flow / Low Flow prepreg range – tec-speed 4.0 (VT-462(L) PP NF/LF), offering high-Tg, low Dk, low loss, and excellent thermal reliability, designed for military, aerospace/space, and other ultra-high reliability applications. Get a sense for the specification details here.  
New Book from I-Connect007 Examines Evolution of Electronics Industry NPI  
Published August 1 
In "The Electronics Industry's Guide to…The Evolving PCB NPI Process," Siemens topic experts Mark Laing and Jeremy Schitter offer a timely look at how the slowdown of production and delivery of materials and components in recent years has impacted the NPI process in the global marketplace. Check it out. 
MKS Instruments, Atotech Receive China Antitrust Clearance for Pending Acquisition of Atotech 
Published July 29 
Mergers and acquisitions continue. MKS Instruments and Atotech "have received unconditional merger approval from China's State Administration for Market Regulation for MKS' pending acquisition of Atotech. The transaction has now received all required regulatory clearances." Now is the time for making acquisitions.
---
Suggested Items
12/08/2023 | TT Electronics
TT Electronics, a leading provider of global manufacturing solutions and engineered technologies, announced today that one of its Asia electronics manufacturing facilities has received approval from the Food and Drug Administration (FDA), through its premarket approval (PMA) supplement evaluation process, to manufacture Class IIa devices on behalf of global medical OEM customers.
12/07/2023 | VDL Groep
VDL Groep has strengthened its position in the high-quality electronics market. The industrial family business with its head office in Eindhoven has acquired Rena Electronica from Zundert.
12/05/2023 | HANZA
HANZA AB has signed an agreement to acquire all shares in Orbit One AB, a Swedish company that offers contract manufacturing of electronics and electromechanics. Orbit One has annual sales of approximately SEK 1.1 billion with an operating profit (EBITA) of approximately SEK 70 million.
12/05/2023 | IPC
Electronics industry sentiment improved during November with demand sentiment also taking a solid step up over the last 30 days per IPC's November 2023 Global Sentiment of the Electronics Supply Chain Report.
12/05/2023 | Robert Erickson and Lorena Villanueva, IPC
About 200 kilometers (125 miles) north of Mexico City lies Queretaro, an area rich in history, with stone streets and public squares, and which twice has been the country's capital. But it's also quickly becoming a global capital of electronics manufacturing, especially aeronautics, and was the location for the first IPC Day Mexico this past June.