Books

Featured Books

smt007 Magazine

Latest Issues

Current Issue

Economic Headwinds

This issue takes stock of the current economic outlook and how companies are using current conditions to move themselves through technological evolutions, workforce shifts, and financial changes. Even with these headwinds, there's forward progress to be made.

Attracting New Talent

To get different results in staffing, you must change how you define, promote and recruit your job opportunities. How do you become magnetic to high-quality early-career candidates?

Test and Inspection

Test and inspection methods are undergoing rapid change. In this issue, we consider the influence of AOI, AI, and human eyes. How exactly are these pieces of the puzzle changing the role of test and inspection?

Columns

Latest Columns

||| MENU
Lessons Learned: Breaking Down the Four Types of Communication
October 11, 2022 | Nolan Johnson, PCB007 Magazine
Estimated reading time: 3 minutes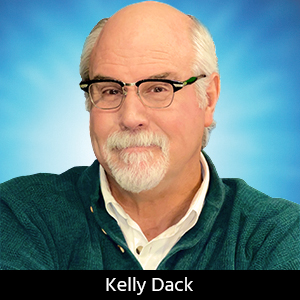 Kelly Dack and Nolan Johnson explore the silver linings from the past two years, especially the importance of good communication. These skills are—as they have always been—key to the success of the project. But how do you define the best methods for communication? Kelly breaks down four personality types and why it's important to recognize how one person differs from another. When you better understand how a person thinks, your level of effective communication increases exponentially.
Nolan Johnson: Kelly, as an industry veteran with a great deal of experience in OEM design and expertise in the early stages of specifying a design for manufacturing and production, what are some of the lessons learned for working with your EMS provider that you and your coworkers have developed over the past two years?
Kelly Dack: I talk often about the stakeholders involved in creating printed circuits or electronics for the world. It involves communication which, just like in any relationship, is probably the foremost attribute to establish. We need good communication, or systems, processes, and people do not work. In our industry, we have relationships with suppliers, customers, and coworkers, and we need to recognize the importance of how we communicate with them.
When I look at suppliers in the electronics industry, for example, something that's worked for me is to get out and meet them. I like to shake their hands and make eye contact. Most designers are very tactile. We like to touch and feel the materials. We like the smells of the assembly and fabrication lines.
At Prototron, part of my role was to reach out and shake the hands of their customers, to help them understand design for manufacturability, and how to design so that their products would flow through the manufacturing floors of the prototype fabrication supplier. I was in an office that was right down the hall from those who were doing the work—the sales, the lamination, and selecting materials. It gave me a holistic overview of everyone involved in the PCB fabrication industry. I made dozens of lasting relationships and widened my network. I know I can call on any of them for reference or to have a question answered.
Then I worked for an EMS provider and that opened my eyes to everything required for design for manufacturability and design for assembly. As a designer, I was able to see not only how my designs—which were sent to this company—were being assembled, but also to see hundreds of other customers' designs and how they were (or not) being assembled by this provider. The designs being sent to our suppliers are not often able to be produced because of certain DFM, DFA, or DFX reasons.
They say the best way to learn is to teach. Now that I have the knowledge of what can and will go wrong, I can communicate back to our customers. We've created specifications and documentations so our customers can produce data and documentation that will help their products flow through our lines. It's another opportunity to communicate.
Right now, I do work for EPTAC Corporation, a company in New Hampshire that supplies IPC standards knowledge to our industry. They train and teach design, soldering, manufacturing, assembly—all the specifications that make our industry run. That has given me the opportunity to meet hundreds of designers, software engineers, and all walks of life in the electronics engineering industry. I've built many relationships in helping them to learn IPC and design standards. From a supplier standpoint, building closer relationships has to do with communication, the ability to share knowledge, and to recognize what needs to be shared. 
To read this entire conversation, which appeared in the September 2022 issue of PCB007 Magazine, click here.
---
Suggested Items
12/01/2023 | Silicon Mountain
Silicon Mountain, a leading electronic manufacturing company, is pleased to announce its participation in the 3rd Annual Idaho Manufacturing Industry Trade Show & Conference, hosted by the Idaho Manufacturing Alliance.
12/01/2023 | IPC
The Wiring Harness Manufacturer's Association (WHMA) is accepting nominations for three recognition awards — Hall of Builders, Hall of Fame and Volunteer Excellence.
12/01/2023 | SEMI
Aiming to reduce global semiconductor ecosystem carbon emissions, SEMI and the Semiconductor Climate Consortium (SCC) have created the Energy Collaborative (EC) to understand and clear roadblocks to the installation of low-carbon energy sources in the Asia-Pacific region.
12/01/2023 | Mycronic AB
Mycronic AB has received an order for an SLX mask writer from an existing customer in Asia. The order value is in the range of USD 5-7 million. Delivery of the system is planned for the second quarter of 2024.
11/29/2023 | HyRel
HyRel Technologies, a global provider of quick turn semiconductor modification solutions, is pleased to announce a strategic partnership with EQC Southeast as its manufacturers' representative.