Books

Featured Books

design007 Magazine

Latest Issues

Current Issue

Simplification

On the subject of simplification, our expert contributors explain how to design PCBs without making them complex and over-constrained—whatever the level of technology. In addition, we discuss the effect your decisions and tradeoffs have on design complexity.

The Standards of Design

Our expert contributors discuss how PCB designers can utilize standards to save time and money, not to mention frustration. We also spotlight the newly updated version of the IPC Checklist, a handy guide that illustrates which standards cover which topics, from front-end design through assembly.

Rigid-flex: Designing in 3D

In this month's issue, our expert contributors share their best tips, tricks and techniques for designing rigid-flex circuits. If you're a rigid board designer considering moving into the 3D world of rigid-flex, this issue is just what the doctor ordered!

Columns

Latest Columns

||| MENU
PCB Carolina Breaks Attendance Record
November 10, 2022 | Andy Shaughnessy, I-Connect007
Estimated reading time: 1 minute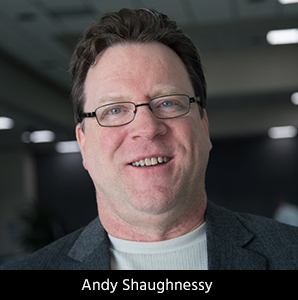 PCB Carolina has been growing consistently for the past decade, and this year the show reached a milestone: more than 1,000 attendees. Yesterday, the show was the busiest I've ever seen it; I almost had to park off the NC State University campus. Fortunately, I'm an expert at "the parking lot game." I waited until a guy was leaving and then I sniped his spot. Bam!
When I walked onto the show floor at PCB Carolina, I had to maneuver between attendees to get from one booth to another. The aisles were jammed, and the show stayed busy throughout the day, even when classes were in session. I didn't see a single mask.
It was the same in the classrooms. Author Kathy Joseph led the keynote address, discussing the origins of electricity to a room that was standing room only. Many of the technical sessions were packed as well. 
Exhibitors sang their praises of this one-day tabletop event, especially the bang-for-the-buck. A couple of times, I was talking with an exhibitor and an attendee asked, "Can you talk to me about this right now?" There's a lot of tech concentrated in Research Triangle Park, and many of these attendees came to this show with immediate needs.
I spoke with Randy Faucette, co-founder of PCB Carolina and president of the design bureau Better Boards in nearby Cary. He said the show floor had sold out this year, and he had a waiting list of 15 companies who were ready to exhibit if anyone dropped out.
But as Randy explained, the biggest news was on the attendee side.
"For attendance, 2019 was our biggest year, right before COVID, and we were in the mid-900s," he said. "When I checked earlier today, we had broken 1,000, which is a big milestone for us."
Randy said the 84 exhibits are now spilling out into the hallways, but they would never want to relocate the show because the NCSU staff are so accommodating. The college also provides a pipeline of engineering students who are eager to network with people in our industry.
Lunch was a fantastic locally-catered barbecue and sweet tea like my grandma used to make. We had tasty Mexican food for dinner, along with some local craft beers. I bet next year's PCB Carolina is going to be off the charts.
---
Suggested Items
12/01/2023 | Real Time with...productronica
Peter Brandt gives Pete Starkey a tour of atg's latest addition to the a9 line of equipment, the a9a tester for routed boards up to 25 x 21 inches in size. Small and medium size customers requiring small quantity flexibility, or advance technology testing, are atg's target customers for the a9a.
11/30/2023 | Real Time with...productronica
Karel Tavernier and Pete Starkey reconnect to discuss the new tool, Jayda, and how it complements Ucamco's Integr8tor workflow system to optimize CAM processes.
11/29/2023 | Real Time with...productronica
Mycronic's Kevin Clue discusses the new MyPro A40, a pick and place machine that is 48% faster than its predecessor. The A40 maintains the flexibility desired by high-mix, low-volume manufacturers while offering a wider component range, better accuracy and repeatability.
11/29/2023 | Real Time with...productronica
Cogiscan, iTAC and DUALIS offer customized digital solutions from connectivity and material management to analytics and traceability. François Monette talks about factory solutions that can stand alone or be fully integrated.
11/29/2023 | Real Time with...productronica
Technical Editor Pete Starkey and Aismalibar's Eduardo Benmayor reflect on opportunities and challenges for thermal management and the battery industry and discusses Aismalibar's product solutions.