Books

Featured Books

smt007 Magazine

Latest Issues

Current Issue

Economic Headwinds

This issue takes stock of the current economic outlook and how companies are using current conditions to move themselves through technological evolutions, workforce shifts, and financial changes. Even with these headwinds, there's forward progress to be made.

Attracting New Talent

To get different results in staffing, you must change how you define, promote and recruit your job opportunities. How do you become magnetic to high-quality early-career candidates?

Test and Inspection

Test and inspection methods are undergoing rapid change. In this issue, we consider the influence of AOI, AI, and human eyes. How exactly are these pieces of the puzzle changing the role of test and inspection?

Columns

Latest Columns

||| MENU
Global EMS and ODM Market to Reach $1 Trillion by 2027
November 11, 2022 | PRNewswire
Estimated reading time: Less than a minute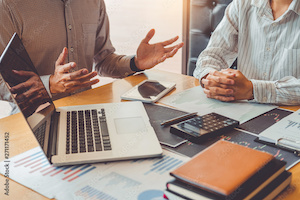 Amid the COVID-19 crisis, the global market for EMS and ODM estimated at US$588.7 Billion in the year 2020, is projected to reach a revised size of US$1 Trillion by 2027, growing at a CAGR of 8.5% over the period 2020-2027. EMS, one of the segments analyzed in the report, is projected to record 9% CAGR and reach US$759.8 Billion by the end of the analysis period. Taking into account the ongoing post pandemic recovery, growth in the Odm segment is readjusted to a revised 7.5% CAGR for the next 7-year period.
The U.S. Market is Estimated at $55.8 Billion, While China is Forecast to Grow at 9.5% CAGR 
The EMS and ODM market in the U.S. is estimated at US$55.8 Billion in the year 2020. China, the world's second largest economy, is forecast to reach a projected market size of US$402.1 Billion by the year 2027 trailing a CAGR of 9.5% over the period 2020 to 2027. Among the other noteworthy geographic markets are Japan and Canada, each forecast to grow at 6% and 7.6% respectively over the 2020-2027 period. Within Europe, Germany is forecast to grow at approximately 6.3% CAGR.
The "EMS and ODM - Global Market Trajectory & Analytics" report has been added to  ResearchAndMarkets.com's offering.
---
Suggested Items
12/05/2023 | TrendForce
TrendForce reports a pivotal shift in the NAND Flash market for 3Q23, primarily driven by Samsung's strategic decision to reduce production.
12/04/2023 | Cicor
The Cicor Group is publishing its financial mid-term targets for the next three to four years today and hosts its Capital Markets Event 2023 this evening in Zurich.
12/04/2023 | TrendForce
TrendForce investigations reveal a significant leap in the DRAM industry for 3Q23, with total revenues soaring to US$13.48 billion—marking 18% QoQ growth.
12/01/2023 | SEMI
Global semiconductor equipment billings contracted 11% year-over-year to US$25.6 billion in the third quarter of 2023, while quarter-over-quarter billings slipped 1% during the same period, SEMI announced today in its Worldwide Semiconductor Equipment Market Statistics (WWSEMS) Report.
12/01/2023 | SEMI
Aiming to reduce global semiconductor ecosystem carbon emissions, SEMI and the Semiconductor Climate Consortium (SCC) have created the Energy Collaborative (EC) to understand and clear roadblocks to the installation of low-carbon energy sources in the Asia-Pacific region.