Books

Featured Books

smt007 Magazine

Latest Issues

Current Issue

Chips Don't Float

In Europe and the U.S., legislation is under way to revitalize PCB fabrication and packaging. What is the status of this work, and how specifically does this change the industry landscape for EMS companies? What will help keep us afloat?

Flying High With Digital Twin

The opportunity to use manufacturing simulation as a test bed for job planning and process optimization brings continuous improvement into the modern age. This may be an all-or-nothing type of project, but it's worth the investment.

Artificial Intelligence

In this issue, we (and AI) explored how and when artificial intelligence plays a role in manufacturing today. Whether on the factory floor, or in the front office, AI applications are emerging and changing how we approach planning, processes and problem solving.

Columns

Latest Columns

||| MENU
Global EMS and ODM Market to Reach $1 Trillion by 2027
November 11, 2022 | PRNewswire
Estimated reading time: Less than a minute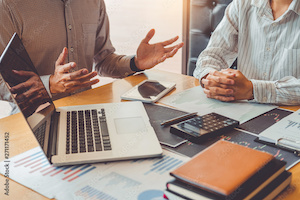 Amid the COVID-19 crisis, the global market for EMS and ODM estimated at US$588.7 Billion in the year 2020, is projected to reach a revised size of US$1 Trillion by 2027, growing at a CAGR of 8.5% over the period 2020-2027. EMS, one of the segments analyzed in the report, is projected to record 9% CAGR and reach US$759.8 Billion by the end of the analysis period. Taking into account the ongoing post pandemic recovery, growth in the Odm segment is readjusted to a revised 7.5% CAGR for the next 7-year period.
The U.S. Market is Estimated at $55.8 Billion, While China is Forecast to Grow at 9.5% CAGR 
The EMS and ODM market in the U.S. is estimated at US$55.8 Billion in the year 2020. China, the world's second largest economy, is forecast to reach a projected market size of US$402.1 Billion by the year 2027 trailing a CAGR of 9.5% over the period 2020 to 2027. Among the other noteworthy geographic markets are Japan and Canada, each forecast to grow at 6% and 7.6% respectively over the 2020-2027 period. Within Europe, Germany is forecast to grow at approximately 6.3% CAGR.
The "EMS and ODM - Global Market Trajectory & Analytics" report has been added to  ResearchAndMarkets.com's offering.
---
Suggested Items
09/28/2023 | TrendForce
TrendForce projects that shipments of smartphone display panels (smartphone panels) will reach approximately 1.85 billion pieces in 2023, reflecting a YoY increase of 8.7%.
09/27/2023 | IFR
The new World Robotics report recorded 553,052 industrial robot installations in factories around the world – a growth rate of 5% in 2022, year-on-year.
09/26/2023 | Kirk Thompson, Isola Group
Despite being a leader in R&D investment in semiconductors and packaging with greater than $50 billion per year, the U.S. has seen its market share decrease to less than 3% in areas like advanced packaging and advanced substrates. The cause for this market share erosion was a laser focus in Asian countries to attract semiconductors and advanced packaging investment through ecosystem development and incentives. If the U.S. is serious about changing the momentum to onshore advanced packaging and advanced substrates, an ecosystem approach to innovation and manufacturing incentives must be employed. It is not enough to have the most innovative technology if the supply chain and manufacturing economics do not deliver competitive commercial opportunities.
09/26/2023 | IDC
The global PC monitor market remained steadfast in its efforts to manage inventory levels amidst a significant drop in demand during the second quarter of 2023 (2Q23).
09/26/2023 | GlobalFoundries
GlobalFoundries (GF) announced it has applied for U.S. CHIPS and Science Act Funding, with two full applications submitted to the CHIPS Program Office of the U.S. Department of Commerce.