Books

Featured Books

smt007 Magazine

Latest Issues

Current Issue

Chips Don't Float

In Europe and the U.S., legislation is under way to revitalize PCB fabrication and packaging. What is the status of this work, and how specifically does this change the industry landscape for EMS companies? What will help keep us afloat?

Flying High With Digital Twin

The opportunity to use manufacturing simulation as a test bed for job planning and process optimization brings continuous improvement into the modern age. This may be an all-or-nothing type of project, but it's worth the investment.

Artificial Intelligence

In this issue, we (and AI) explored how and when artificial intelligence plays a role in manufacturing today. Whether on the factory floor, or in the front office, AI applications are emerging and changing how we approach planning, processes and problem solving.

Columns

Latest Columns

||| MENU
Momentum at Electrolube / MacDermid Alpha
November 16, 2022 | Real Time with...SMTAI
Estimated reading time: Less than a minute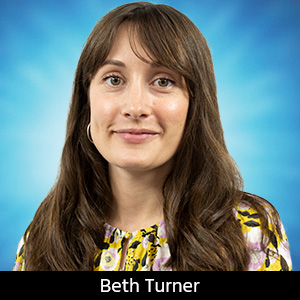 We talk with Beth Turner, senior technical director, about how the integration between Electrolube and MacDermid Alpha is proceeding, especially the added momentum the new organization is bringing to product development. Beth also outlines some of the key customer needs that are driving product R&D.
If you couldn't make it to Minneapolis for SMTA International, don't worry. Our Real Time with... SMTAI 2022 program features a variety of interviews with the industry's top engineers, managers and executives.
---
Suggested Items
09/27/2023 | AT&S
AT&S is working on the EECONE (European ECOsystem for greeN Electronics) project to develop new technologies to make electronics production in Europe more sustainable.
09/26/2023 | CIMS
TPCA is the main annual PCB event in Taiwan. This year, it takes place in Taipei on 25-27 October.
09/22/2023 | Dicro Oy
Dicro Oy is pleased to announce the expansion of Dicro into Narva, the third largest city in Estonia, where last week we started production in our new factory.
09/22/2023 | Happy Holden, I-Connect007
Ever since high density interconnect (HDI) was created in 1982 by Hewlett-Packard to package its first 32-bit computer powered by a single chip, it has continued to evolve and provide the solutions for miniaturized products. The leading edge of HDI technology became the process used for organic flip-chip packaging for the semiconductor industry. The two distinct markets—IC substrates and product-system integration—are now colliding and utilizing the same ultra-HDI manufacturing processes.
09/25/2023 | Don Ball -- Column: The Chemical Connection
If your HDI or UHDI production process is quality challenged, don't assume your etcher is to blame. Many factors impact the quality of the final product, so assess broadly, and you may find that the "the devil is in the details." Generally, the first place most people can get good product specification measurement is at the end of the etching process, It's natural and easy to blame quality shortcomings on the etcher. By all means, look at your etcher and invest some time trying to improve its performance but don't stop there. Other factors may be affecting the etch uniformity.