Books

Featured Books

design007 Magazine

Latest Issues

Current Issue

Rigid-flex: Designing in 3D

In this month's issue, our expert contributors share their best tips, tricks and techniques for designing rigid-flex circuits. If you're a rigid board designer considering moving into the 3D world of rigid-flex, this issue is just what the doctor ordered!

Simulation, Analysis, and AI

Getting today's designs "right the first time" is critical, especially with costly advanced PCBs. Simulation and analysis software tools can help you in the fight to eliminate respins. They're not magical, but they can predict the future of your design.

Advanced, Complex & Emerging Designs

This month, our contributors focus on designing PCBs with advanced, complex and emerging technologies. We investigate design strategies for boards that are on the cutting edge of technology, or crazily complex, or so new that designers are still writing the rules as they go.

Columns

Latest Columns

||| MENU
The Most-read I-Connect007 Articles of 2022
December 26, 2022 | I-Connect007 Editorial Team
Estimated reading time: 1 minute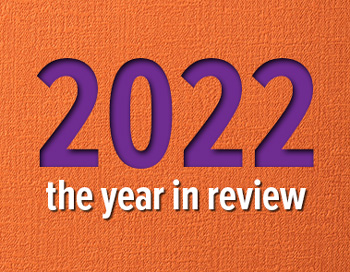 Each December, we like to look back at the most popular articles of the past 12 months. You never know which article is going to blow up like an Avril Lavigne album
So, grab a cup of eggnog and curl up by the fire! For your holiday enjoyment, here's a blast from the past: the top five most-read I-Connect007 articles of 2022.  
Review: Institute of Circuit Technology 2022 Annual Symposium
Once again, European Technical Editor Pete Starkey holds onto the top spot. Pete covers conferences and trade shows around Europe. Everything Pete writes is golden, and he has fans across Europe and around the world. Stop by our booth at IPC APEX EXPO and say hi to Pete. 
Jahr Turchan Discusses Blackfox's Training Scholarships for Veterans
Nolan Johnson's interview with Jahr Turchan of Blackfox Training Institute drew a lot of eyes to the page. There's a shortage of subject matter experts in the industry, and Blackfox's Veteran Advanced Manufacturing Certification program is helping bring transitioning veterans into the workplace. We need more ideas like this. 
Finally! A Book About PCB Stackups
The PCB design industry is hungry for information about stackup design, and Bill Hargin of Z-zero seems to have written the right book at the right time. This I-Connect007 eBook has been flying off the virtual bookshelves all year. It would make a perfect late Christmas present. 
PCB Plating Still Comes Down to Physics
As I said, we never know what articles are going to hit it big each year. This interview with columnist Michael Carano covered the ins and outs of plating technologies and processes, which might seem like a fairly "mature" topic. But this interview drew big numbers. Readers are looking for information, and we seem to have what they're looking for. 
A Definitive Review of New Expert Guide to High-Performance Materials
This year, we published a variety of eBooks on topic from across the spectrum. Happy Holden's review of the I-Connect007 eBook The Printed Circuit Designer's Guide to… High Performance Materials really took off. As Happy explains, this book, written by Michael Gay of Isola, lays out everything you need to know about high performance PCB materials.  
---
Suggested Items
09/28/2023 | Nolan Johnson, I-Connect007
The practical question around CHIPS Act development and electronics assembly is, "Will this change how we do business?" Indium Corporation's Dr. Andy Mackie sat down with Nolan Johnson to share what he sees as emerging answers to that question from his perspective as an expert in electronics assembly and packaging, and as a participant in standards development through IPC, JEDEC, and SEMI.
09/28/2023 | IPC
IPC continues to collaborate with the electronics manufacturing industry to meet their current and future workforce training needs.
09/28/2023 | IPC
Though product demand weakened this month with Orders and Backlog Indexes slipping, overall electronics industry operations remain healthy per IPC's September 2023 Global Sentiment of the Electronics Supply Chain Report.
09/27/2023 | Cherie Litson, CID+, Litson1 Consulting
Rigid-flex circuits are unique structures; part rigid board and part flex, they're increasingly working their way into many of the electronic devices we use every day. There have been many advances in rigid-flex lately as more companies find themselves exploring this technology. So, before I started writing this article about rigid-flex design, I double-checked a few things. Fortunately, there is plenty of rigid-flex information available on a variety of great websites that we all know and trust.
09/18/2023 | IPC
IPC Day France: Aerospace Electronics is an aerospace-focused networking event featuring key industry experts from NASA and Airbus and will take place on October 2, 2023 .