Books

Featured Books

design007 Magazine

Latest Issues

Current Issue

Simplification

On the subject of simplification, our expert contributors explain how to design PCBs without making them complex and over-constrained—whatever the level of technology. In addition, we discuss the effect your decisions and tradeoffs have on design complexity.

The Standards of Design

Our expert contributors discuss how PCB designers can utilize standards to save time and money, not to mention frustration. We also spotlight the newly updated version of the IPC Checklist, a handy guide that illustrates which standards cover which topics, from front-end design through assembly.

Rigid-flex: Designing in 3D

In this month's issue, our expert contributors share their best tips, tricks and techniques for designing rigid-flex circuits. If you're a rigid board designer considering moving into the 3D world of rigid-flex, this issue is just what the doctor ordered!

Columns

Latest Columns

||| MENU
Freedom CAD Services Promotes Brian White to Executive Vice President
January 4, 2023 | Freedom CAD Services
Estimated reading time: Less than a minute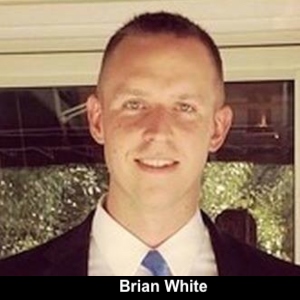 Freedom CAD Services Inc.'s Executive Management and Board of Directors are pleased to announce the promotion of Brian White from the position of Director of Business and Compliance to Executive Vice President (EVP).
The position encompasses the responsibilities of monitoring departmental operations, managing customer and employee relationships, developing the company's strategic goals, achieving and maintaining industry regulatory and compliance requirements, and identifying business opportunities that maximize the company's performance, revenues, and profitability.
Over his seventeen years with Freedom CAD, Brian has garnered a variety of experiences, earning several promotions from his efforts. Brian has leveraged his degree in Business Management from Bryant University to develop many systems, processes, and automations that have contributed to Freedom CAD's efficiency, scalability, and profitability. In addition, Brian has been instrumental in growing the Manufacturing Services Business Unit, helping to grow company's top and bottom-line revenues. 
Brian will report directly to both Geron Meeks, the Chief Financial Officer, and Lou Primmer, the Founder and acting CEO/President of Freedom CAD.
---
Suggested Items
12/01/2023 | GÖPEL electronic
Having been responsibly committed to a clean environment for many years, GÖPEL electronic GmbH has taken an important step towards greater climate protection by obtaining its initial certification in accordance with DIN EN ISO 14001:2015.
12/01/2023 | Epec Engineering Technologies
Precision Technology, Inc. (PTI) and Epec Engineered Technologies shared that they have joined together to give customers a greater range of high-quality printed circuit boards and other electronic products.
11/29/2023 | ESCATEC
The Board of Directors are delighted to announce a significant development in the leadership of the company, underscoring their commitment to its long-term stability.
11/20/2023 | Unimicron
Unimicron has been adhering to a stable management and sustainability concept, promoting corporate sustainability actions, and actively playing a core role in the ESG wave.
11/15/2023 | PIT Equipment
PIT – Equipment Services, LLC is pleased to announce Don Dennison, founder and CEO of PIT Equipment Services, has been honored with the prestigious 2023 GLOBAL Technology Award in the category of Best Manufacturers Representative - USA. The award ceremony took place during productronica in Munich on November 14, 2023.