Books

Featured Books

design007 Magazine

Latest Issues

Current Issue

Rigid-flex: Designing in 3D

In this month's issue, our expert contributors share their best tips, tricks and techniques for designing rigid-flex circuits. If you're a rigid board designer considering moving into the 3D world of rigid-flex, this issue is just what the doctor ordered!

Simulation, Analysis, and AI

Getting today's designs "right the first time" is critical, especially with costly advanced PCBs. Simulation and analysis software tools can help you in the fight to eliminate respins. They're not magical, but they can predict the future of your design.

Advanced, Complex & Emerging Designs

This month, our contributors focus on designing PCBs with advanced, complex and emerging technologies. We investigate design strategies for boards that are on the cutting edge of technology, or crazily complex, or so new that designers are still writing the rules as they go.

Columns

Latest Columns

||| MENU
Freedom CAD Services Promotes Brian White to Executive Vice President
January 4, 2023 | Freedom CAD Services
Estimated reading time: Less than a minute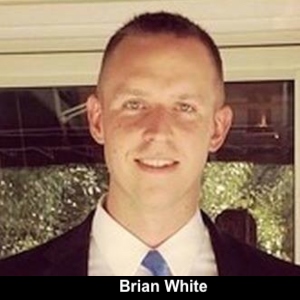 Freedom CAD Services Inc.'s Executive Management and Board of Directors are pleased to announce the promotion of Brian White from the position of Director of Business and Compliance to Executive Vice President (EVP).
The position encompasses the responsibilities of monitoring departmental operations, managing customer and employee relationships, developing the company's strategic goals, achieving and maintaining industry regulatory and compliance requirements, and identifying business opportunities that maximize the company's performance, revenues, and profitability.
Over his seventeen years with Freedom CAD, Brian has garnered a variety of experiences, earning several promotions from his efforts. Brian has leveraged his degree in Business Management from Bryant University to develop many systems, processes, and automations that have contributed to Freedom CAD's efficiency, scalability, and profitability. In addition, Brian has been instrumental in growing the Manufacturing Services Business Unit, helping to grow company's top and bottom-line revenues. 
Brian will report directly to both Geron Meeks, the Chief Financial Officer, and Lou Primmer, the Founder and acting CEO/President of Freedom CAD.
---
Suggested Items
09/22/2023 | Nolan Johnson, I-Connect007
This week has been chock full of news about upcoming trade shows and conferences. Clearly, the season is upon us. This week, I-Connect007 reported on PCB West in Santa Clara (often referred to as the show which kicks off trade show season) and the topic of artificial intelligence was everywhere. By the looks of it, not just at the conference, either. For months now, the mainstream media has been gobbling up all sorts of news about generative AI engines, painting the picture that we'll all lose our jobs to these tools, while also reporting on situations where the results from AI have gotten progressively worse over time.
09/21/2023 | IDC
Global shipments for wearable devices returned to growth in the second quarter of 2023 (2Q23) reversing two quarters of decline, according to new data from the International Data Corporation (IDC) Worldwide Quarterly Wearable Device Tracker.
09/12/2023 | I-Connect007 Editorial Team
In Chapter 4 of 'The Printed Circuit Designer's Guide to... Manufacturing Driven Design,' the author, Max Clark, explores industry advancements that bridge the gap between concurrent and intelligent DFM. Both systems complement each other within the typical workflow and represent the beginnings of a transition away from a classical DFM, allowing for an improved NPI process.
09/01/2023 | I-Connect007 Editorial Team
In Europe and the U.S., legislation is under way to revitalize unified circuit manufacturing—PCB fabrication and packaging. To help make the most of this legislative work, industry advocates strive to make a difference by educating legislators and their staff on the electronics supply chain, including the dire need for local substrate sources. This gives rise to the rallying cry: "Chips don't float!"
08/31/2023 | I-Connect007 Editorial Team
There's been a lot of talk lately about digital twin and its use in PCB fabrication and assembly. Manufacturers have been quick to get onboard the digital twin train. But what about PCB designers and design engineers? Can the front-end folks benefit from digital twin? We asked David Wiens, Xpedition product manager for Siemens Digital Industries Software, to weigh in on this topic. He's been involved with digital twin for years, and he explained what digital twin can potentially offer to PCB design, and why he believes designers have been using digital twin for decades, whether they realize it or not.