Books

Featured Books

design007 Magazine

Latest Issues

Current Issue

Rigid-flex: Designing in 3D

In this month's issue, our expert contributors share their best tips, tricks and techniques for designing rigid-flex circuits. If you're a rigid board designer considering moving into the 3D world of rigid-flex, this issue is just what the doctor ordered!

Simulation, Analysis, and AI

Getting today's designs "right the first time" is critical, especially with costly advanced PCBs. Simulation and analysis software tools can help you in the fight to eliminate respins. They're not magical, but they can predict the future of your design.

Advanced, Complex & Emerging Designs

This month, our contributors focus on designing PCBs with advanced, complex and emerging technologies. We investigate design strategies for boards that are on the cutting edge of technology, or crazily complex, or so new that designers are still writing the rules as they go.

Columns

Latest Columns

||| MENU
Estimated reading time: 5 minutes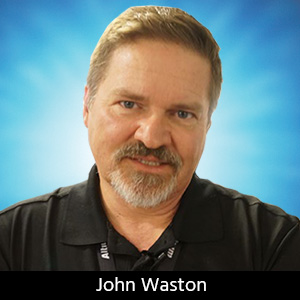 January 12, 2023
Elementary, Mr. Watson: Designing For a Higher Purpose
Over many years, I have met and worked with countless individuals in this industry. One common trait I have noticed among PCB designers is the extraordinary passion for what they do. They spend endless hours working out the details to solve the puzzle of a PCB not because it's just a job they do—it's a passion that drives them.
With the start of a new year, it's a good time to look back, examine our experiences of the past year, and prepare for what is ahead. However, we are all at different levels of education, experience, positions, and challenges. So, why do you do what you do? I was recently confronted with that question, and it was a clear-cut answer; I saw very clearly why what I do is so important. Let me share with you what happened.
I stood in front of a large hospital window, looking out at the early evening sky. Several stories below, I could see a small section of the nearby freeway. As is typical for that late hour, the traffic was at a standstill—just a river of red taillights. For several hours, my friend Tracy had been in surgery, and I had been patiently waiting for an update. I've never liked hospitals; there is just something about them that doesn't sit well with me. It might be the almost deadening silence, punctuated only by the occasional page looking for a wayward doctor; or maybe it's the strange smells. But most of all, I think it's the endless boredom—the constant battle to keep my mind engaged and protect myself from going stir-crazy. As I turned from the window and strolled back to the waiting room that day, I passed the vending machines that I had become well acquainted with, keeping my eye on the lone granola bar that no one had yet claimed.
I reached the waiting room and sat down, reflecting on the long journey that had brought me to this point. You see, as a young child, Tracy had suffered from a debilitating disease that slowly affected her hearing and ultimately left her completely deaf. As part of her new reality, Tracy learned American Sign Language, and now can read lips and communicate very well. However, I knew her genuine desire was to hear again. So, when the opportunity arose to reverse her condition and regain the hearing she had lost as a young child, she jumped at the chance.
She was a candidate for a cochlear implant, an electronic medical device that replaces the function of the damaged inner ear. Not to be confused with hearing aids, which make sounds louder, cochlear implants work on injured parts of the inner ear (cochlea) to provide sound signals directly to the brain. In basic terms, it is a bionic ear.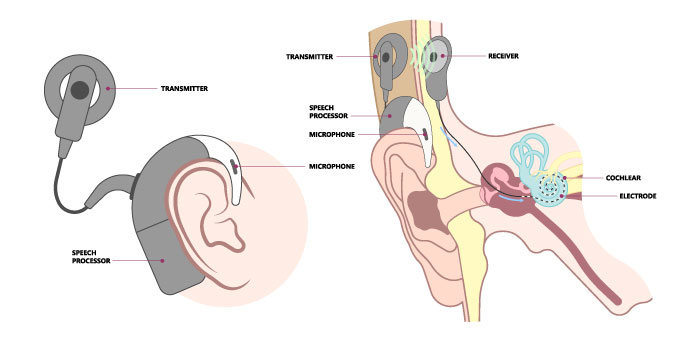 Tracy had prepared for this surgery for more than a year, but it didn't seem to lessen my worry. In addition to disliking hospitals, I knew that surgery always carries a certain level of risk. Nevertheless, mixed with that anxiety was a sense of joy and excitement about what was happening in the operating room. Finally, Tracy could get back her hearing. How amazing was that?
Several weeks after the surgery, my phone rang; it was Tracy's mother.
She asked, "Do you think you might be able to get an afternoon off?" I could tell from the tone of her voice that she had exciting news.
"Sure," I responded. "What's up?"
"Well, it's been five weeks since Tracy's surgery and," she hesitated momentarily before continuing, "Tracy wanted to know if you could be there when they turn on the implant for the first time."
I felt a considerable lump develop in my throat as I stammered for a response. "Why, of course," I replied, fighting back the emotions that overcame me. "It would be my honor."
A few days after that phone call, I was back in the same hospital. This time, Tracy was sitting across from me, and I could sense her anxiety about what was about to happen. All the pain and struggle from her surgery had brought her to this day. Because of that, she wanted only a couple of her close friends to be part of this moment.
A young nurse I recognized from my previous visit then came into the waiting room and called Tracy's name. It was time. Tracy collected her courage, slowly stood up, and followed the nurse down the hall as our small entourage trailed closely behind.
We were escorted to an exam room and eagerly anticipated the doctor's arrival. We were mostly quiet, looking at one another and observing that such a simple space would be the place for a potentially life-changing moment. Then the door suddenly swung open and the doctor, holding a clipboard, entered the room, looked directly at Tracy and said, "Yes, everything looks great; I think we are ready to turn this thing on." Tracy nodded her agreement. Her doctor first examined the scars from her surgery, looking for any problems. Then came the moment we had all been waiting for as the doctor said, "Okay, here we go." With that, we all seemed to collectively hold our breath as he plugged in the cochlear implant. I guess the silence was noticeable because the doctor turned toward us and kindly told us to breathe. It immediately relieved the tension in the room.
For a moment, Tracy sat very still, taking in the new sensations that were flooding her mind. Then, I took a few steps toward her, grabbed her hand and said, "Hi." The biggest smile came across her face as tears began to well up in her eyes and spill down her face. "I can hear, I can hear," she said. That was all the confirmation we needed.
Why do we do what we do as PCB designers? Without question, we work in one of the greatest industries in the world. We design and develop innovations that hopefully improve people's lives. No matter what you do in this industry, what you are laying out is not "just a PCB design;" it's something far greater. Maybe it's giving the Tracys of the world a new lease on life.
With this new year, I encourage you to find your higher purpose and passion for PCB design. What is your next step, next class, or next conference? What have you been dragging your feet on starting? Whether you are new in the industry or have been around a while, there is a place for you to give more and be more.
John Watson, CID, is a customer success manager at Altium.