Books

Featured Books

design007 Magazine

Latest Issues

Current Issue

Rigid-flex: Designing in 3D

In this month's issue, our expert contributors share their best tips, tricks and techniques for designing rigid-flex circuits. If you're a rigid board designer considering moving into the 3D world of rigid-flex, this issue is just what the doctor ordered!

Simulation, Analysis, and AI

Getting today's designs "right the first time" is critical, especially with costly advanced PCBs. Simulation and analysis software tools can help you in the fight to eliminate respins. They're not magical, but they can predict the future of your design.

Advanced, Complex & Emerging Designs

This month, our contributors focus on designing PCBs with advanced, complex and emerging technologies. We investigate design strategies for boards that are on the cutting edge of technology, or crazily complex, or so new that designers are still writing the rules as they go.

Columns

Latest Columns

||| MENU
DFM 101: Final Finishes—Electrolytic Nickel/Gold
January 30, 2023 | Anaya Vardya, American Standard Circuits
Estimated reading time: 1 minute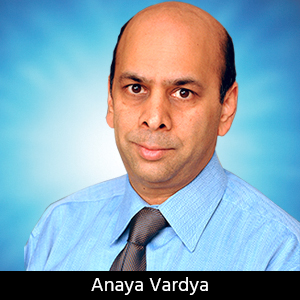 Introduction
One of the biggest challenges facing PCB designers is not understanding the cost drivers in the PCB manufacturing process. This article is the latest in a series that will discuss these cost drivers (from the PCB manufacturer's perspective) and the design decisions that will impact product reliability.
Final Finishes
Final finishes provide a surface for the component assembler to solder, wire bond, or conductively attach a component pad or lead to a pad, hole, or area of a PCB. The other use for a final finish is to provide a known contact resistance and life cycle for connectors, keys, or switches. The primary purpose of a final finish is to create electrical and thermal continuity with a surface of the PCB.
There are several final finishes in use in the industry today. These include:
ENIG (electroless nickel, immersion gold)
ENIPIG (electroless nickel, immersion palladium, immersion gold)
ENEPIG (electroless nickel, electroless palladium, immersion gold)
ImmAg (immersion silver)
ImmSn (immersion tin)
Sulfamate nickel/hard or soft gold (electrolytic nickel/gold)
HASL (hot air solder leveling)

SnPb (63/37 tin/lead)
LF (lead-free)
OSP (organic solderability preservative)
Final finishes are primarily application driven, so there are several considerations that should be part of any decision to choose a final finish:
Lead-tolerant or lead-free (LF) process
Shelf life
Flatness
Lead or ball pitch
Wire bondability
Lead insertion
Solder joint integrity
Corrosion resistance
Potential problems
Cost 
To read this entire article, which appeared in the December 2022 issue of Design007 Magazine, click here.
---
Suggested Items
09/20/2023 | ULT AG
At this year's productronica, the world's leading trade show for electronics manufacturing, ULT will present a brand new extraction solution for solder fumes and vapor.
09/20/2023 | Hentec Industries/RPS Automation
Hentec Industries/RPS Automation, a leading manufacturer of selective soldering, component lead tinning and solderability test equipment, announces that it has added assembly and production staff members to its team to accommodate its recent increase in sales and order demand.
09/19/2023 | SMTA
SMTA is honored to announce Qais Qasaimeh, a graduate student at Auburn University, has been selected as the winner of the 2023 Charles Hutchins Educational Grant.
09/14/2023 | SHENMAO
SHENMAO America, Inc. is proud to introduce its latest innovation in response to the growing demand for ultra-thin packages in the electronics industry.
09/14/2023 | Peters
For Peters, the new Reflow 1.8. soldering machine from SEHO is an investment in the future. Like its predecessor, this machine is used in the laboratory for testing high-quality solder resists. Before the coatings are entrusted to the customers, Peters performs a thermal soldering simulation.