Books

Featured Books

design007 Magazine

Latest Issues

Current Issue

Simplification

On the subject of simplification, our expert contributors explain how to design PCBs without making them complex and over-constrained—whatever the level of technology. In addition, we discuss the effect your decisions and tradeoffs have on design complexity.

The Standards of Design

Our expert contributors discuss how PCB designers can utilize standards to save time and money, not to mention frustration. We also spotlight the newly updated version of the IPC Checklist, a handy guide that illustrates which standards cover which topics, from front-end design through assembly.

Rigid-flex: Designing in 3D

In this month's issue, our expert contributors share their best tips, tricks and techniques for designing rigid-flex circuits. If you're a rigid board designer considering moving into the 3D world of rigid-flex, this issue is just what the doctor ordered!

Columns

Latest Columns

||| MENU
DFM 101: Final Finishes—Electrolytic Nickel/Gold
January 30, 2023 | Anaya Vardya, American Standard Circuits
Estimated reading time: 1 minute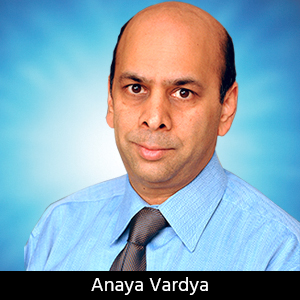 Introduction
One of the biggest challenges facing PCB designers is not understanding the cost drivers in the PCB manufacturing process. This article is the latest in a series that will discuss these cost drivers (from the PCB manufacturer's perspective) and the design decisions that will impact product reliability.
Final Finishes
Final finishes provide a surface for the component assembler to solder, wire bond, or conductively attach a component pad or lead to a pad, hole, or area of a PCB. The other use for a final finish is to provide a known contact resistance and life cycle for connectors, keys, or switches. The primary purpose of a final finish is to create electrical and thermal continuity with a surface of the PCB.
There are several final finishes in use in the industry today. These include:
ENIG (electroless nickel, immersion gold)
ENIPIG (electroless nickel, immersion palladium, immersion gold)
ENEPIG (electroless nickel, electroless palladium, immersion gold)
ImmAg (immersion silver)
ImmSn (immersion tin)
Sulfamate nickel/hard or soft gold (electrolytic nickel/gold)
HASL (hot air solder leveling)

SnPb (63/37 tin/lead)
LF (lead-free)
OSP (organic solderability preservative)
Final finishes are primarily application driven, so there are several considerations that should be part of any decision to choose a final finish:
Lead-tolerant or lead-free (LF) process
Shelf life
Flatness
Lead or ball pitch
Wire bondability
Lead insertion
Solder joint integrity
Corrosion resistance
Potential problems
Cost 
To read this entire article, which appeared in the December 2022 issue of Design007 Magazine, click here.
---
Suggested Items
11/30/2023 | AIM
AIM Solder, a leading global manufacturer of solder assembly materials for the electronics industry, is pleased to announce its new NC259FPA Ultrafine No Clean Solder Paste, which it revealed recently during the Productronica Germany trade show.
11/27/2023 | Real Time with...productronica
Koh Young's Harald Eppinger talks about the company's technology for the semiconductor and advanced packaging market and how they address the challenges introduced by reflective components and micro solder deposits.
11/27/2023 | HyRel
HyRel Technologies, a global provider of quick turn semiconductor modification solutions, announces the achievement of International Traffic in Arms Regulations (ITAR) registration.
11/24/2023 | Mek (Marantz Electronics)
Mek (Marantz Electronics), a leader in Automated Optical Inspection (AOI) solutions, used last weeks' Productronica show in Munich to proudly introduce the SpectorBOX X series, a modular full 3D AOI system for THT solder joints and THT components.
11/21/2023 | Pete Starkey, I-Connect007
Productronica 2023 played host to the IPC World Hand Soldering Competition, bringing talented regional solder champions from all over the globe to compete for the title of World Champion. Each competitor was given sixty minutes to assemble a complex printed circuit board with their performance judged in accordance with IPC-A-610 Class 3 criteria. Each competitor's efforts were rated on the merits of the results achieved, scored on the quality of the assembly process, the electrical functionality of the assembly and the speed at which the assembly was produced.