Books

Featured Books

pcb007 Magazine

Latest Issues

Current Issue

The Registration Sweet Spot

Registration is underrated and underappreciated. The key is to ensure proper registration from layer to layer across the entire printed circuit board. It's a holistic process requiring anticipation, prediction, precise attention at each step, and detailed data tracking and monitoring.

High-reliability Fabrication

In this month's issue, our expert contributors discuss the latest in technologies, trends, complexities and resources regarding high-reliability fabrication.

Finding Ultra

New demands on PCB fabrication, namely advanced packaging, ultra high density interconnect (UHDI), and new specialty materials, are converging, changing the landscape of our business. Is it time to start paying close attention to this convergence?

Columns

Latest Columns

||| MENU
TPCA: Favorable Exchange Rate Sees Better Than Expected Q3 Growth for the Taiwan PCB Industry
February 15, 2023 | TPCA
Estimated reading time: 4 minutes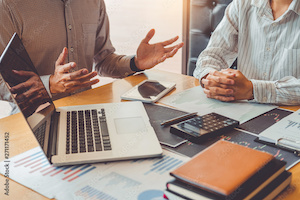 Taiwan Printed Circuit Board Association (TPCA) announced that the Taiwanese PCB industry on both sides of the strait was worth 249.2 Billion TWD (approx. 8.198 billion USD) in Q3, 2023 and set a new record for Q3 results year-over-year. Depreciation of TWD compared to the 221.4 billion TWD from the same period, the market grew by 12.6%. If USD is used, then the growth rate is 3.2%. Q4 output should reach 264.4 billion TWD in 2022, with total output for the year being valued at 933.3 billion TWD, a new record after passing the 800 billion TWD mark for the first time.
The economy went through a sea change this year. At the start of the year, the electronics industry was generally feeling upbeat, coming off a strong 2021. International developments such as the outbreak of war between Russia and Ukraine, increased intensity of lockdowns in China, and other unfavorable factors such as high inflation and inventories led to the electronics industry switching to a more conservative outlook. Even though the negative impacts began to have a significant effect from Q3 onwards, demand for high-end products such as high performance computing (HPC) and Apple products) remained high. The Taiwanese PCB industry also made inroads in advanced manufacturing and a strong USD dollar boosted revenues calculated in TWD. Overall performance ultimately still exceeded expectations. The sales performance of PCB makers became very polarized, however. Top manufacturers maintained their high growth rates, but smaller manufacturers did not do as well in line up orders for the quarter.
Growth Concentrated in Carriers and Flex PCB due to Boost from High-end Products
Consumer demand weakened noticeably from Q3 onwards, but the demand for high-end products remained relatively strong. Apple's new device was launched on schedule and boosted sales at related supply chain vendors, so the peak season kicked off as usual. At the same time, automotive and server products also played a key supporting role during the quarter. These saw the industry maintain relatively high growth despite the overall downturn.
Regarding PCB products, carriers continued to deliver an eye-catching performance this quarter. Weak demand for consumer products may have slowed growth for BT carriers. However, ABF carriers which are Taiwan's mainstay, still benefited from strong demand for HPC that produced 43.5% growth YoY. for carriers overall. While Flex PCBs were not immune to the drop in consumer demand, most Taiwanese vendors were focused on high-end mobile phones and notebooks. Strong sales of Apple notebooks during the quarter in particular gave a distinct boost to sales at related vendors and spurred 17.0% growth YoY for flex PCB.
Elsewhere, even though HDI in the rigid PCB sector could count on the support of ADAS, satellite base station and MiniLED applications, factors such as weak consumer demand and an under-performing mobile market meant growth was just 6.3% YoY. The multilayer PCB component of rigid PCB did benefit from server and router-related applications to some extent. However, this was no match for the cooldown in the overall economic climate, and annual growth stayed at just 0.3%. 
Resilience in Turbulent Times Turns Crisis into Opportunity
Q4 is traditionally the peak season, but global inflation remains stubbornly high and end-user demand has declined significantly. The high inventory levels built up during COVID-19 will also take time to move. Production of Apple's high-end iPhone 14 Pro was also impacted by unrest at Foxconn's Zhengzhou plant triggered by mass lockdowns. The external environment, therefore, remained quite c challenging in Q4. Growth was just 1.4 compared to Q3 if denominated in USD and may even decline by 5% compared to the same period last year. Fortunately, the devaluation of TWD due to a strong USD meant vendors earned significantly more from currency conversions compared to Q3. The total output of Taiwanese PCB makers on both sides of the strait may therefore reach 264.4 billion TWD with an annual growth of 9.8%. Growth of 14.1% YoY compared to the 933.3 billion TWD reported by the industry for 2022 meant that business was good overall.
Challenges facing the electronics industry such as global economic upheaval, geopolitics, and net-zero emissions, are now beginning to impact the supply chain. To turn crisis into opportunity, the Taiwanese PCB industry will embrace new opportunities and challenges while continuing to invest in advanced processes and smart manufacturing. Their global strategy and transformation process for energy conservation and carbon reduction all demonstrated varying degrees of resilience. Large, leading PCB companies have already rolled out strategies reflecting their strong resilience and high customer loyalty. Smaller companies are looking to carve out new niche markets during the economic downturn and engage in a phased transformation of their organization in order to strengthen their corporate constitution with the limited resources available. A new Semiconductor Packaging and Sustainability Committee will therefore be established by TPCA so that we can work with our members on high-value and low-carbon transformations. Together, we will create new sustainable value for the industry.
---
Suggested Items
12/01/2023 | Silicon Mountain
Silicon Mountain, a leading electronic manufacturing company, is pleased to announce its participation in the 3rd Annual Idaho Manufacturing Industry Trade Show & Conference, hosted by the Idaho Manufacturing Alliance.
12/01/2023 | IPC
The Wiring Harness Manufacturer's Association (WHMA) is accepting nominations for three recognition awards — Hall of Builders, Hall of Fame and Volunteer Excellence.
12/01/2023 | SEMI
Aiming to reduce global semiconductor ecosystem carbon emissions, SEMI and the Semiconductor Climate Consortium (SCC) have created the Energy Collaborative (EC) to understand and clear roadblocks to the installation of low-carbon energy sources in the Asia-Pacific region.
12/01/2023 | Mycronic AB
Mycronic AB has received an order for an SLX mask writer from an existing customer in Asia. The order value is in the range of USD 5-7 million. Delivery of the system is planned for the second quarter of 2024.
11/29/2023 | HyRel
HyRel Technologies, a global provider of quick turn semiconductor modification solutions, is pleased to announce a strategic partnership with EQC Southeast as its manufacturers' representative.