Books

Featured Books

design007 Magazine

Latest Issues

Current Issue

Rigid-flex: Designing in 3D

In this month's issue, our expert contributors share their best tips, tricks and techniques for designing rigid-flex circuits. If you're a rigid board designer considering moving into the 3D world of rigid-flex, this issue is just what the doctor ordered!

Simulation, Analysis, and AI

Getting today's designs "right the first time" is critical, especially with costly advanced PCBs. Simulation and analysis software tools can help you in the fight to eliminate respins. They're not magical, but they can predict the future of your design.

Advanced, Complex & Emerging Designs

This month, our contributors focus on designing PCBs with advanced, complex and emerging technologies. We investigate design strategies for boards that are on the cutting edge of technology, or crazily complex, or so new that designers are still writing the rules as they go.

Columns

Latest Columns

||| MENU
A Post-show Marketing Plan
February 28, 2023 | I-Connect007 Editorial Team
Estimated reading time: 3 minutes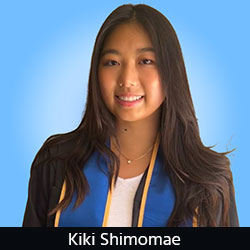 After you've exhibited at a trade show, then the work really begins. Where do you begin? How do you best capitalize on the leads and other contacts you've made? We asked Kiki Shimomae, sales and marketing coordinator for Taiyo, to discuss her pre- and post-show plans for a show like IPC APEX EXPO, and the importance of staying visible on social media.
Q: Kiki, tell us about the goals and objectives you have for a show like IPC APEX EXPO.
A: It was my second time attending trade shows and my first time at IPC APEX EXPO, so I'm still trying to get to know the industry and the people, while figuring out what works best for Taiyo. But I did have a set of goals.
One of my personal goals as marketing coordinator was to utilize this show as a great opportunity to familiarize myself more with people and the industry, and to study how to stay innovative and advanced in this industry.
We planned to take full advantage of attending an in-person trade show where we can let people interact with our products (and our robot) and also introduce our new people to the industry.
And we wanted to share what is happening in Taiyo globally. We had some exciting news to share with you all.
Q: After the show, then what? What are your follow-up plans once a trade show is in the history books?
A: I plan to keep showing up digitally, being consistent, and being reachable in many different ways. It may sound simple, but I believe you shouldn't forget about the basics to keep building and developing your brand identity. A trade show is fun and exciting, but it can be very overwhelming, with lots of information, people, and events. It's hard for everyone to remember all the information they get from the show. Depending on the location of the trade show, my follow-up to-do list can vary.
Q: How do you take advantage of the leads you generated at the show?
A: The leads are a great resource that you can take full advantage of. Whether the contact is someone you've known for a while or a new customer, you never know the possibilities behind them. I will always follow up with them, but I try not to be boring. I try to be creative; I think this is the best way to grab a new customer's attention and keep that customer with us.
Q: How much does social media play into your post-show plans?
A: Social media and the internet is the easiest way to get information nowadays. Especially after the show, I'm sure that social media can function not only as a way to communicate and stay in touch but also as a reminder tool that Taiyo is here for you to all the people who visited our booth.
Q: Some companies say, "The marketing doesn't end when the trade show does." Do you agree?
A: Yes, I agree with that statement 100%. Marketing can have a huge impact, both pre-show and post-show. Just as the sales team tries to maintain a good, strong relationship with their customers, good marketing takes time to accomplish.
Q: Do you have any advice you would like to share regarding trade show follow-up?
A: Whether your company is big or small, it's always important to be visible and accessible digitally. Take 100% advantage of the power of the internet and social media. Social media is free, and has a lot to offer.
Q: Thank you, Kiki.
A: Thank you.
This conversation originally appeared in the February 2023 issue of PCB007 Magazine.
---
Suggested Items
09/28/2023 | Nolan Johnson, I-Connect007
The practical question around CHIPS Act development and electronics assembly is, "Will this change how we do business?" Indium Corporation's Dr. Andy Mackie sat down with Nolan Johnson to share what he sees as emerging answers to that question from his perspective as an expert in electronics assembly and packaging, and as a participant in standards development through IPC, JEDEC, and SEMI.
09/28/2023 | IPC
IPC continues to collaborate with the electronics manufacturing industry to meet their current and future workforce training needs.
09/28/2023 | IPC
Though product demand weakened this month with Orders and Backlog Indexes slipping, overall electronics industry operations remain healthy per IPC's September 2023 Global Sentiment of the Electronics Supply Chain Report.
09/27/2023 | Cherie Litson, CID+, Litson1 Consulting
Rigid-flex circuits are unique structures; part rigid board and part flex, they're increasingly working their way into many of the electronic devices we use every day. There have been many advances in rigid-flex lately as more companies find themselves exploring this technology. So, before I started writing this article about rigid-flex design, I double-checked a few things. Fortunately, there is plenty of rigid-flex information available on a variety of great websites that we all know and trust.
09/18/2023 | IPC
IPC Day France: Aerospace Electronics is an aerospace-focused networking event featuring key industry experts from NASA and Airbus and will take place on October 2, 2023 .