Books

Featured Books

design007 Magazine

Latest Issues

Current Issue

Rigid-flex: Designing in 3D

In this month's issue, our expert contributors share their best tips, tricks and techniques for designing rigid-flex circuits. If you're a rigid board designer considering moving into the 3D world of rigid-flex, this issue is just what the doctor ordered!

Simulation, Analysis, and AI

Getting today's designs "right the first time" is critical, especially with costly advanced PCBs. Simulation and analysis software tools can help you in the fight to eliminate respins. They're not magical, but they can predict the future of your design.

Advanced, Complex & Emerging Designs

This month, our contributors focus on designing PCBs with advanced, complex and emerging technologies. We investigate design strategies for boards that are on the cutting edge of technology, or crazily complex, or so new that designers are still writing the rules as they go.

Columns

Latest Columns

||| MENU
A First Look at IPC-CFX Box for Legacy Equipment
February 28, 2023 | Chris Jorgensen, IPC
Estimated reading time: 1 minute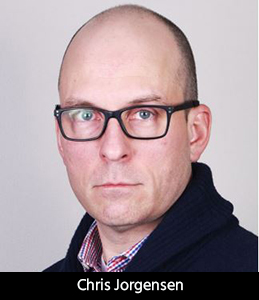 Although the prevalence of IPC-CFX in the electronics manufacturing industry has increased since the standard's launch in spring 2019, the committee responsible for the standard has recognized legacy equipment in the field as a significant barrier to widespread industry adoption.
To address this, an A-Team under the IPC-CFX Standard Task Group spent the past year working on a project that provides simple, readily available IPC-CFX hardware with supporting SDK that can act as an IPC-CFX endpoint for existing legacy equipment. The goal of this add-on is to provide an accelerated path forward for industry IPC-CFX implementation.
The A-Team demonstrated an early success of its work during live demonstrations of a Raspberry Pi-based IPC-CFX box at the IPC booth at IPC APEX EXPO 2023.
About the IPC-CFX Raspberry Pi Box Endpoint Project
IPC-CFX provides genuine plug and play IIoT data exchange between machines and supervisory systems across the whole shop floor. To realize the benefit of IPC-CFX, however, the whole production station value chain should be considered, as any missing link becomes a blind spot for even the most basic visibility and control.
The focus of this project is to define an IPC-CFX standards-based open-hardware interface, designed to enable existing machines that cannot natively support IPC-CFX through software alone to become part of an IPC-CFX communication infrastructure.
The A-Team's demonstration showed potential IPC-CFX users that there is a practical and affordable option for providing IPC-CFX support at any desired IPC-CFX endpoints where natively supported IPC-CFX machines are not available.
To read this entire article, which appeared in the 2023 issue of Show & Tell, click here.
---
Suggested Items
09/29/2023 | USPAE
In a major initiative to innovate how the Department of Defense (DoD) spurs commercial technology development, the U.S. Partnership for Assured Electronics (USPAE) and DoD launched a Defense Business Accelerator (DBX) to open doors for industrial base growth and stimulate private investment.
09/28/2023 | KYZEN'
KYZEN, the global leader in innovative environmentally friendly cleaning chemistries, is proud to announce that it is sponsoring the Women's Leadership Program Connection Reception to be held at SMTA International.
09/28/2023 | TSMC
TSMC announced the new 3Dblox 2.0 open standard and major achievements of its Open Innovation Platform (OIP) 3DFabric Alliance at the TSMC 2023 OIP Ecosystem Forum.
09/28/2023 | SIA
The Semiconductor Industry Association (SIA) announced Geoff Martha, chairman and CEO of healthcare technology leader Medtronic, will be the keynote presenter at the 2023 SIA Awards Dinner on Thursday, Nov. 16 in San Jose, Calif.
09/28/2023 | GlobalFoundries
GlobalFoundries (GF) announced the official opening of a new hub facility in Penang, Malaysia.